‹
›
Article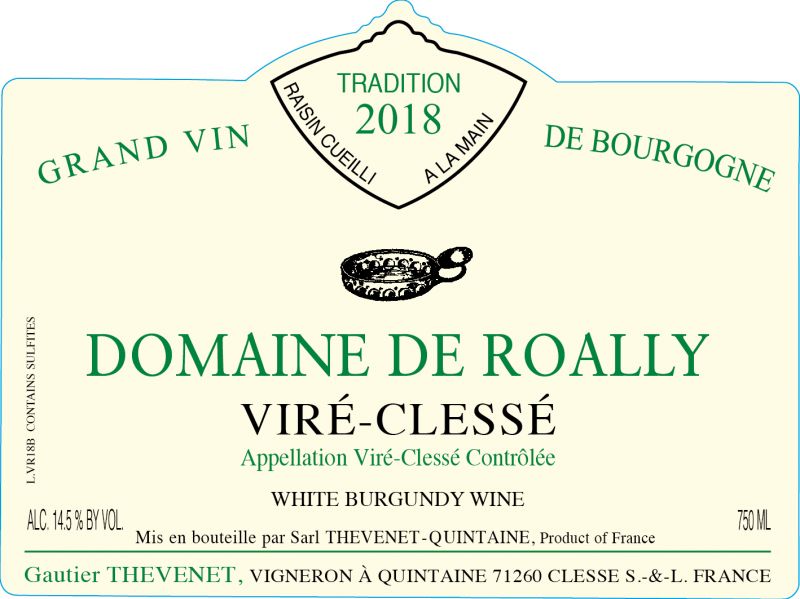 Domaine de Roally Profile
Tasting Henri Goyard's Mâcon-Viré for the first time, in 1987, was a true revelation. We were stunned: the local coops' wines were correct at best, the handful of estate-made Mâcons we had tasted, a notch superior, and the barrel-fermented Chardonnays from the Côte d'Or had not prepared us for this experience. 

This wine was rich, lush, intensely fruity and fat, with marvelous weight and length. It was powerful, yet fresh and lively, and its aromas of buttery, roasted nuts lingered on.
After the 2000 vintage, Goyard retired, and his estate went to Gautier Thévenet, son of Jean of Domaine de la Bongran in Clessé. The 5.6 hectares of old vines continue to be plowed, do not see herbicides, fertilizers and anything other than copper and sulfur for treatment. There have been a few changes: the harvest is slightly later than before, the stainless-steel tanks are now enamel lined and horizontal rather than vertical, and bottling is done after 15 ot 16 months in vat rather than 11. There is the same natural richness of flavor and ripeness in these grapes, and the wines follow the same pattern of slow alcoholic fermentation, ending with some residual sugar.

When the Viré-Clessé AOC was created 10 years ago, the statutes required a totally dry wine (less than three grams of residual sugar), so Domaine de Roally, Domaine de la Bongran, and Domaine Guillemot-Michel were excluded from it. For a while, the ex Mâcon-Viré was labelled Mâcon-Villages. Then came the summer of 2003, so hot that the grapes ripened too high, and that the entire region produced wines with a lot of residual sugar. Domaine de Roally could now label its wine Viré-Clessé. On the other hand, the wine authorities have stripped some villages of the right to use their names, in order to "simplify" the list of Mâcons available: the other part of the Roally estate, located in the village of Montbellet, has recently lost its right to a named village on its label, becoming a Mâcon-Villages.

Fortunately, all these arcane administrative rules do not affect the quality of the wine. The superb location of the vines on a limestone ridge overlooking the plain of the Saône river, the vines' old mix of different strands of Chardonnay, their age and condition, then a simple but careful vinification make for a powerful, yet complex and delicate wine. Delicious in its youth, it also ages gracefully, acquiring more intense roasted notes, and sometimes, the deeply mineral character often associated with Riesling rather than Chardonnay.
2020 Update:
It bears mentioning that the profile you just read was likely written in the mid to late 1990's by the late Joe Dressner, updated in the mid 2000's by Joe and then again in the early 2010's by Jules Dressner.
Interestingly, nothing is mentioned in regards to Domaine de Roally being integral in shaping the Louis/Dressner philosophy. Here is an explanation taken from founder Denyse Louis' interview:
"In the summer of 1987, we met Henri Goyard in Cléssé. We'd never tasted a wine as good as his. Despite being ignorant of winemaking and viticultural practices, he explained how he worked. It was way above our heads, but things that stuck with us were native yeast fermentations, hand-harvesting, working the soils and using using minimal chemical products in the vines. So these were criteria we started seeking without particularly understanding. But we we weren't explicitly asking growers if they worked this way.
In 1988, I wrote a tremendous amount of letters to winemakers, and quite a lot of them responded. Even some really famous estates! We were essentially cold-calling whomever we could find because we had nothing to lose. Even growers with representation wrote back and very nicely let us know they were already working with someone. Others told us to come visit.
This really leads us to our second "philosophical" point: nice people, growers we felt a personal connection with. We realized though extensive visits that we liked many of the wines we were tasting, but the people weren't always very friendly, or we didn't get a good energy from them. Joe said right away: "If we are going to work with people in the long term, I don't want to be in regular contact with them and dreading each visit." It didn't seem worth it.
I think the second major evolution in our way of approaching wine came from working with Catherine and Didier from Clos Roche Blanche. At the time they were working biodynamically. We talked a lot with them about their ideas. They sent us in the direction of the Puzelat brothers, and that was the beginning of the whole Loir-et-Cher gang. Everyone was working organically or biodynamically. This resonated with us, but I'm convinced it was the connection we had with Catherine and Didier, along with falling head over heels for their wines, is what made us look for like-minded vignerons.
Before working with Clos Roche Blanche, we would certainly talk to our growers a lot about how they worked in the vines and the cellar. We discovered that many worked within the criteria that had enamored us when first tasting Domaine de Roally. But it wasn't everyone. For example Jean-Luc Mader in Alsace; when the conversation of yeasts came up, he told us he used commercial yeasts to start the fermentation. He did not have the confidence in native yeasts, and the idea felt too risky to him.
So it was really a series of conversations with vignerons that led us to understand we preferred wines from native yeast fermentations. One event that really marked me was a visit in the South. When we asked about yeasting, the grower told us that he used commercial yeasts. When Joe mentioned that the vast majority of the growers we worked with used native yeasts, he started making fun us, telling us that the growers were lying to us, that it was impossible to make wine that way.
By the mid 1990's, we were convinced that specific criteria gave more to to the wines. They were more vivacious, more interesting. We now had an established roster of growers, and it was through word of mouth, asking them if they knew people who worked in a similar fashion that we found more and more like-minded producers."
P.S: we also stole Domaine de Roally's logo.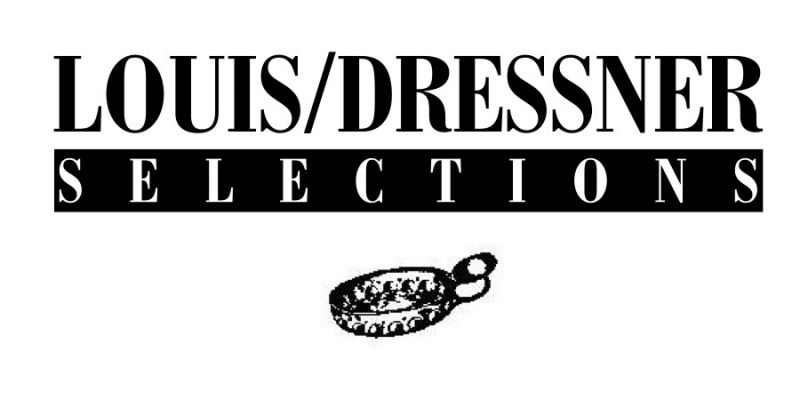 Denyse explains:
"The tastevin is an emblem of Burgundy, it was the instument you used to taste from barrel. There was little light in cellars, and the little concave bumps permitted you to judge the limpidity of the wine (though it was not that helpful for color). It's been a long time since it was in regular use, though groups like the Chevaliers du Tastevin still exist. It was also a traditional gift for the baptism of boys. My aunt gave one to my brother.
Henri Goyard had chosen this symbol for his labels. Since we only worked with Burgundian wines at the time, it seemed like a good image for us. We asked Henri, who no doubt forgot because he was a little mad when he saw them on our backlabels (his printer had designed this tastevin specifically for his wines as a sort of trademark). We told him it was in hommage to his wines and he calmed down and accepted it. As time went on and we started importing wines from all over France, we never changed it."