‹
›
Article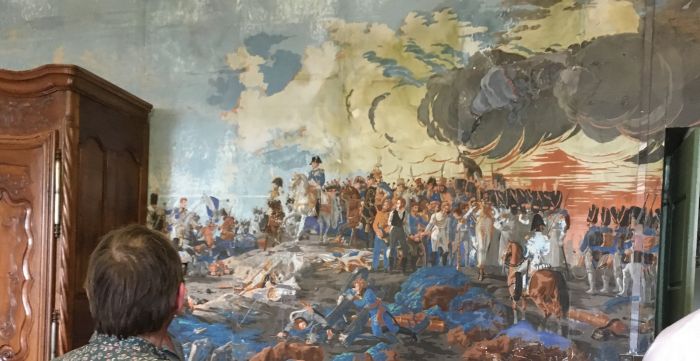 Domaine Puech Redon Visit
This visit to Domaine Puech Redon took place in June, 2019.
Words and photos by Jules Dressner.
Things seemed straightforward when we set out to visit Puech Redon for the first time
After a lovely drive from Roussillon to the outskirts of Nîmes, we knew we were in trouble when the GPS took us onto a backroad straight into an empty field. We called proprietor Cyril Cuche (who it bears to mention I'd hadn't met yet) and he told us we were indeed in the wrong place and to go to the following address:
After driving through what felt like an abandoned village (it is in fact part of the Puech Redon property) and getting a little more lost, Cyril came to meet us. So much for first impressions...
NON SEQUITUR ANECDOTE:
GPS technology has existed the entirety of my decade working with the company. It's funny how most of us are now completely dependent on it to get from any point A to B. The most frequent cause of arguments between my mother and I are about my following "GPS roads" that she instinctively knows are stupid to take. She's old-school and knows they make no sense. However, not having any alternative solutions, I always end up on them. They've led me to many a field, vineyard, scary forest road, people's courtyards and impossibly steep and narrow village paths not meant for cars. In a particularly memorable moment, we drove down a winding, one-way street that abruptly turned into a long staircase! Glad I wasn't behind the wheel for that one.
(If you're wondering how that last story ended up, NO WE DID NOT drive down the staircase. We thought about it before incredibly getting ourselves back out in reverse.)
Ok, back to the visit. Once we got to the house, we were greeted by special guests Eric and Laurence Texier!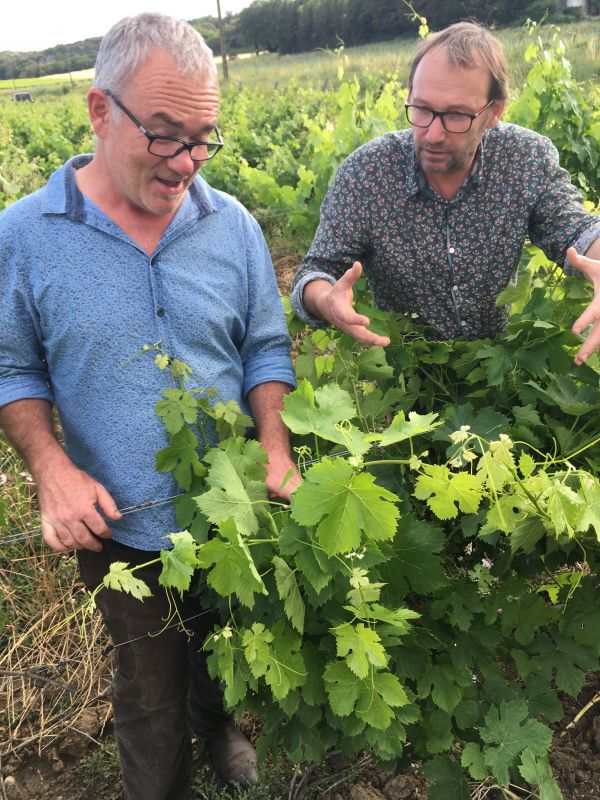 This was completely unexpected and a great surprise. For those unfamiliar with their relationship, Eric has been consulting with Cyril on the vinifications and is the one who introduced us to the project.
Before heading to the vines, we got a tour of the beautiful château.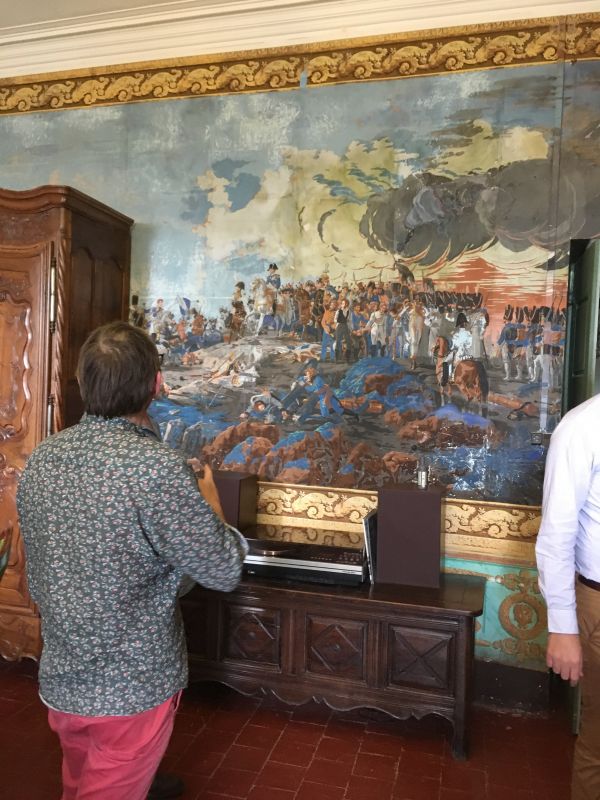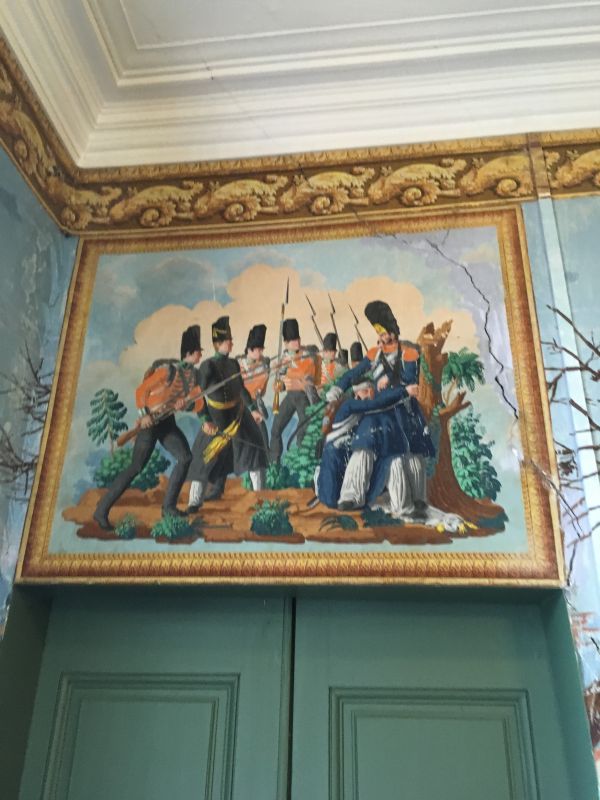 Cyril then took us up a winding staircase to give us the lay of the land on the roof.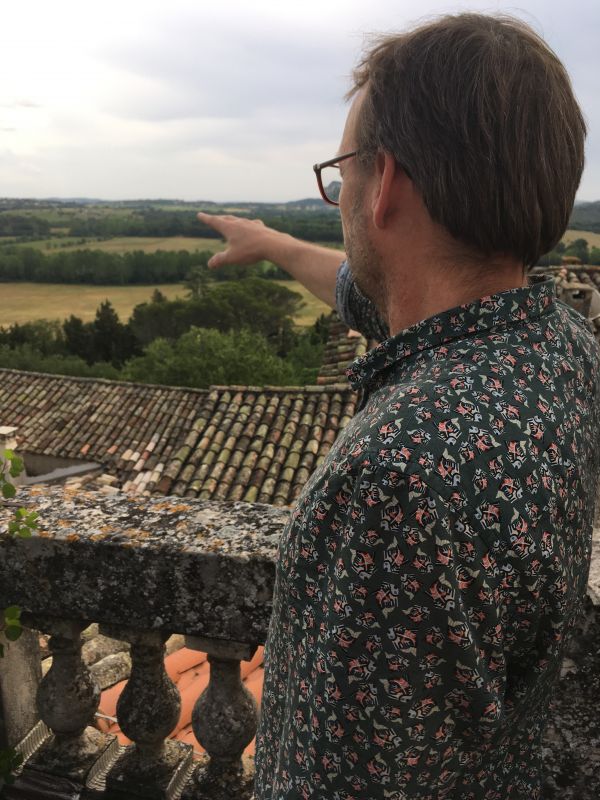 The whole property is 350 hectares, 100 of which are garrigues.
Cyril's main focus for years was providing cereal for an organic bread company (a supposedly famous brand). He's now renting the cereal fields and has no intention to continue with them. There were no vines here when his grandfather purchased the property. Cyril has planted 45 hectares over the last 20 years. The oldest vines are 25 to 30 while others are five to 10.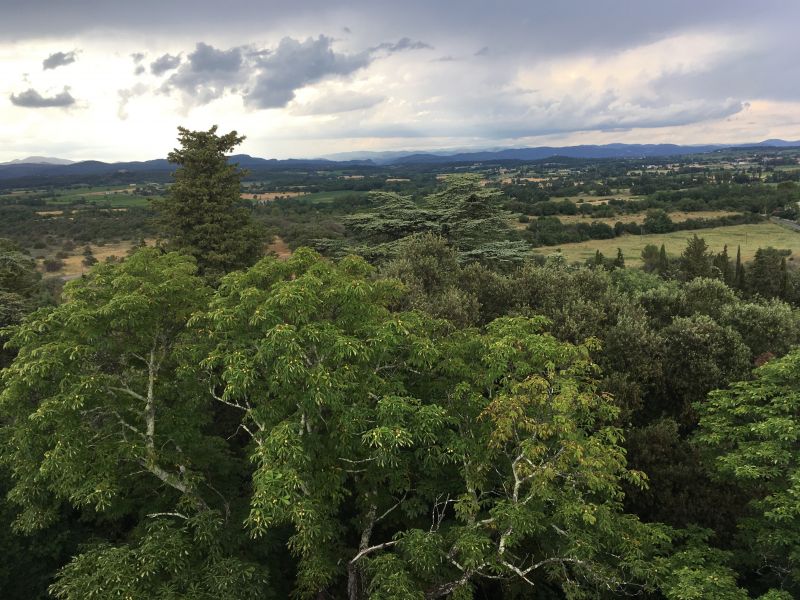 From the roof of the castle, we set off to see some vines.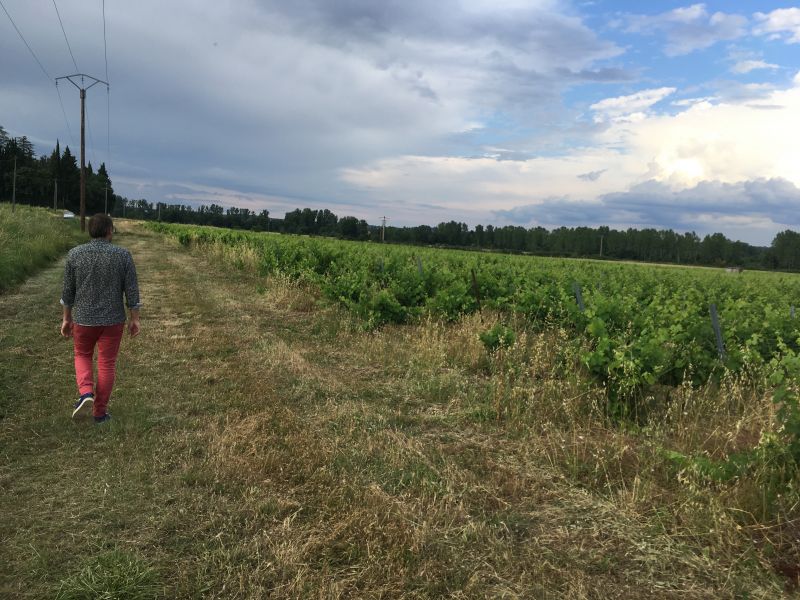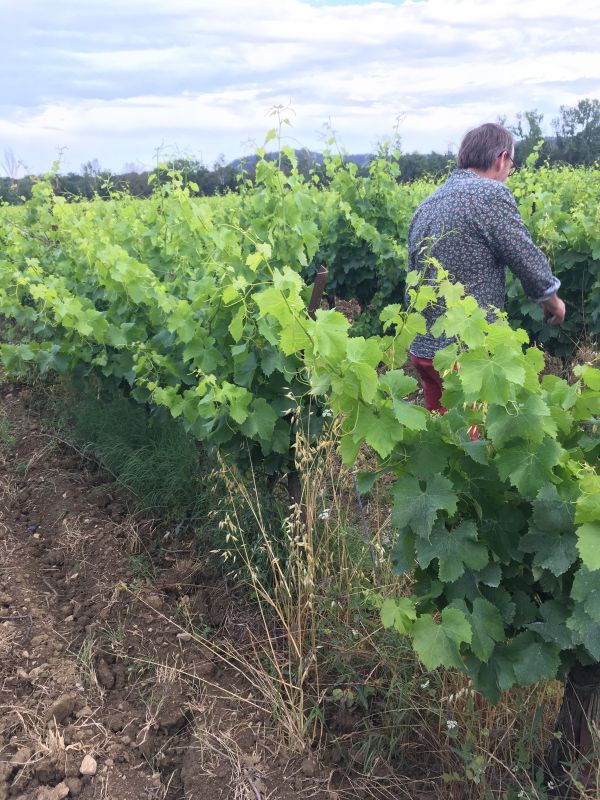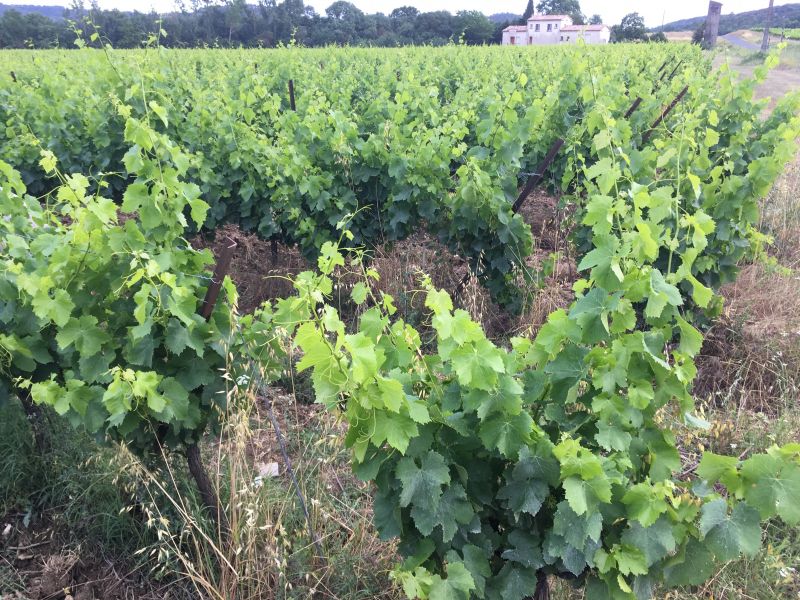 This was our first time visiting and is was evident that Cyril has done an incredible job with the farming. He has no neighbors and lots of woods, permitting for an impressive amount of biodiversity. You could feel the dynamism of life and energy during our walk. I still vividly remember the bugs jumping around and living on the soil.
The soils throughout the estate are clay and limestone.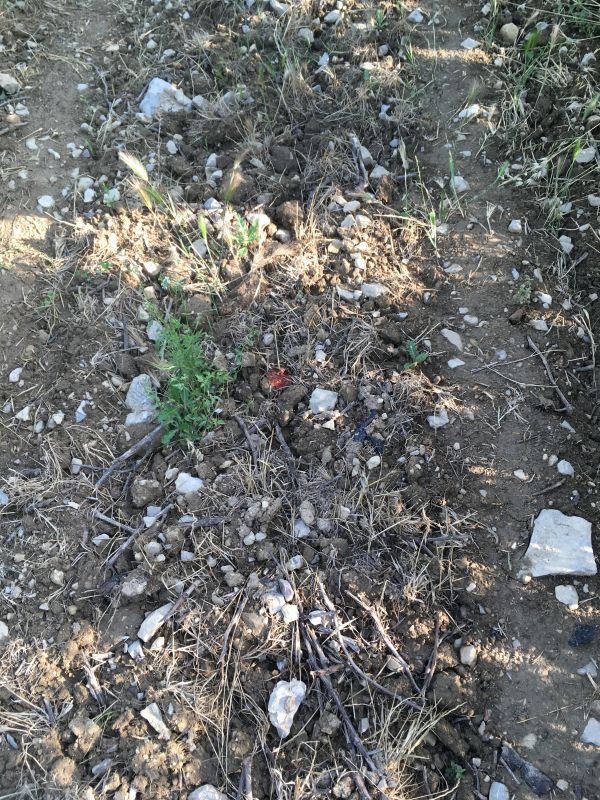 We visited the Cinsault, Mourvèdre and Grenache Blanc that go into the "Apparente" wines. Prior to 2017, Cyril was selling the entirety of the grapes to a single négociant (he won't be named but he's one of the biggest in the South). He'd attempted to produce estate wine before but, despite his convictions of working organically in the vineyards, had produced yeasted, filtered and heavily sulfured wine. He liked the philosophy of natural wine but was not sure how to proceed. Fortunetly, a chance encounter with Eric Texier led to a consulting partnership. In 2017 they vinified about two hectares' worth of wine: a tiny bit of white and pet nat along with a red. They vinified five hectares worth in 2018.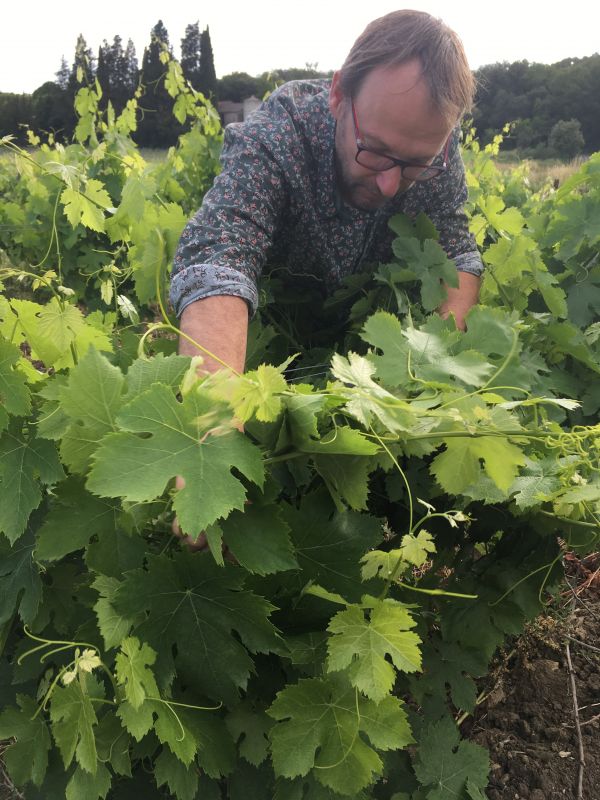 From the vines we did a quick tour of the cellar.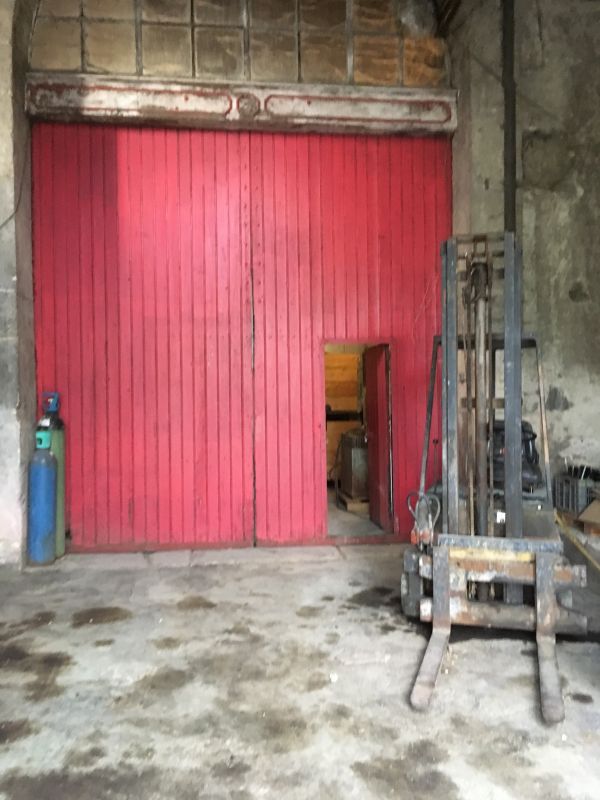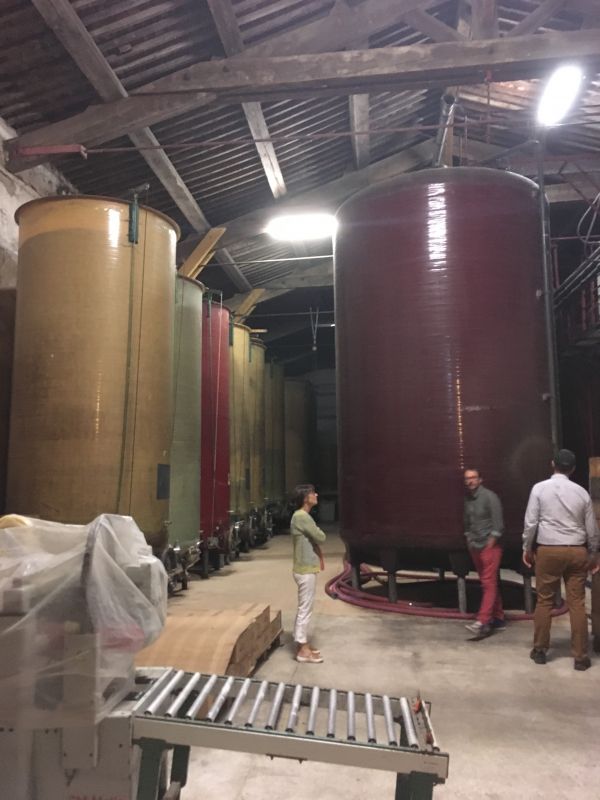 The cellar consists of many 300hl concrete vats. There are also lots of large fiberglass tanks for blending and bottling. It is underground so it stays cool year round.
While looking around I noticed a bottled of rosé from back when Cyril was producing conventionally.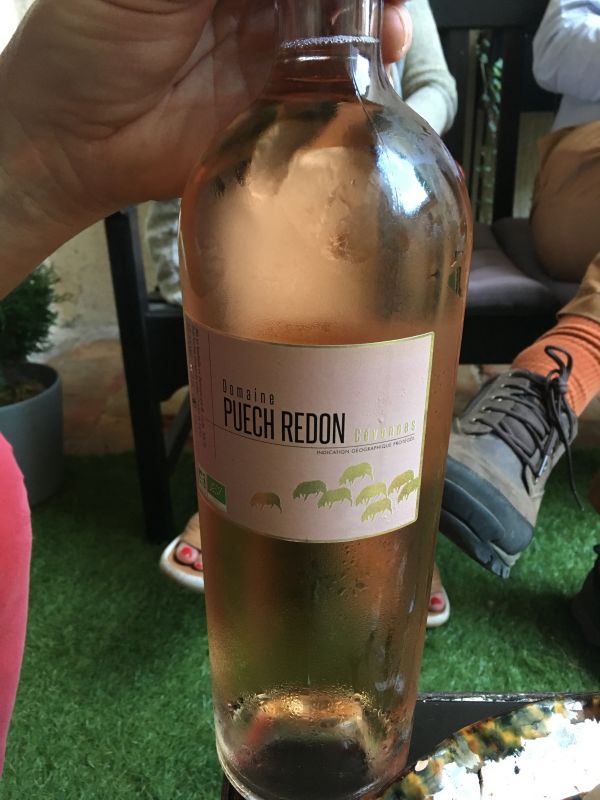 It's quite rare to get to taste a past versus present approach so I asked if we could grab it for later.
"Don't expect much."
We then settled into apéro, tasting the 2018 wines and talking about the future trajectory of the estate. Cyril certainly plans to scale up each year (2018 and 2019 were both considerable jumps up in production) but is very happy doing this at reasonable pace.
"I already farm the 45 hectares and have the capabilities to vinify everything. We did it before. I just want to do it right."
Apéro was also a chance to get intimately acquainted with Octo (short for October).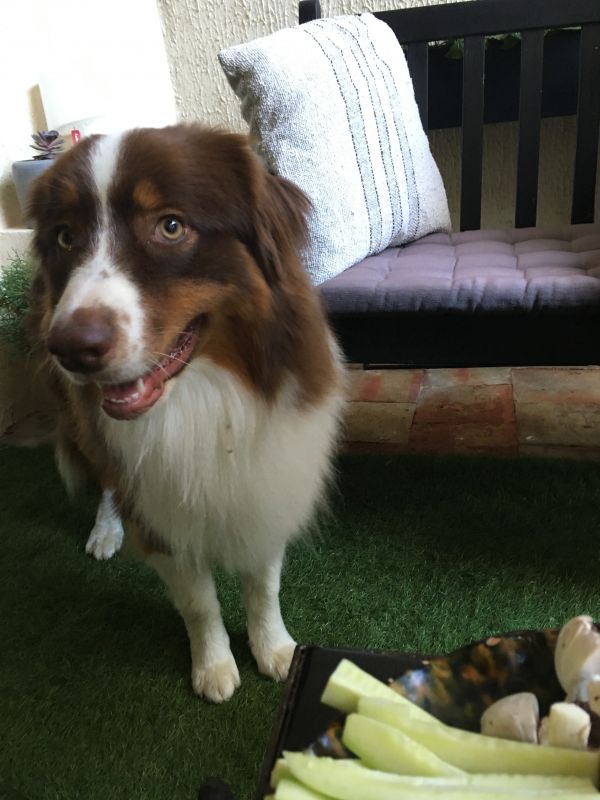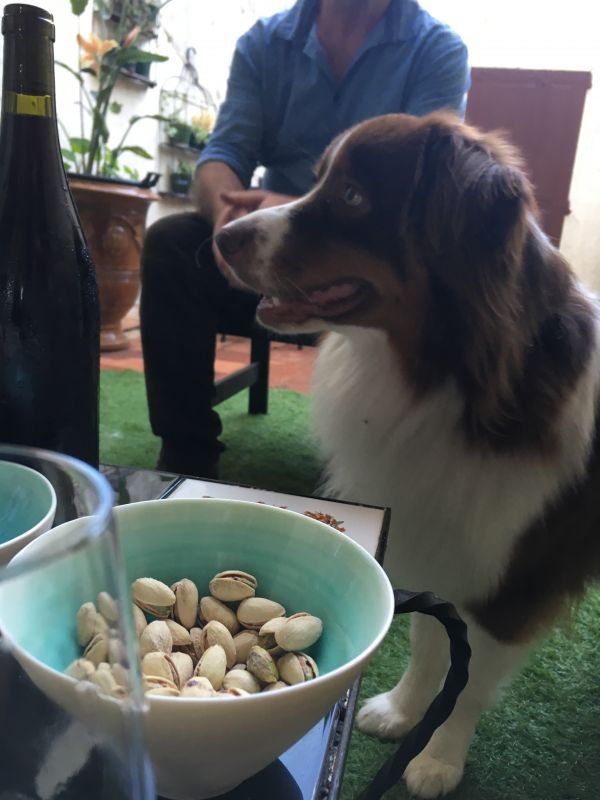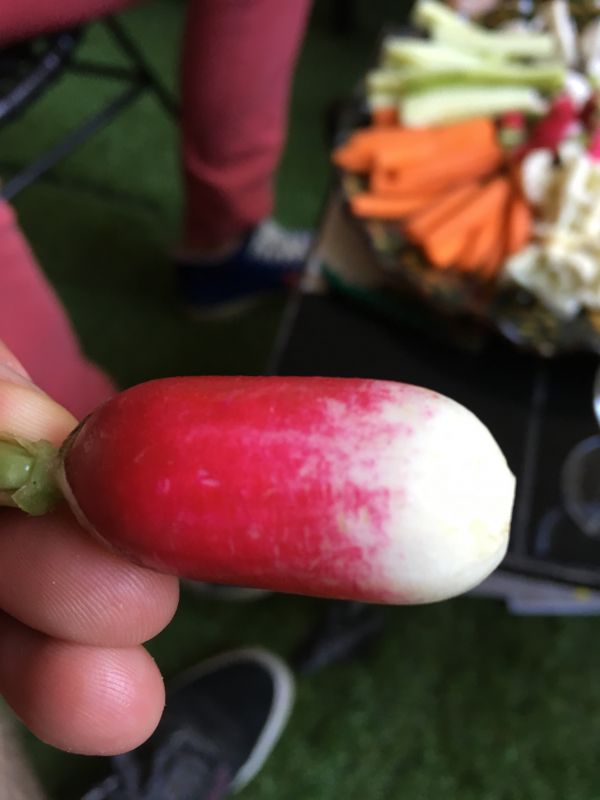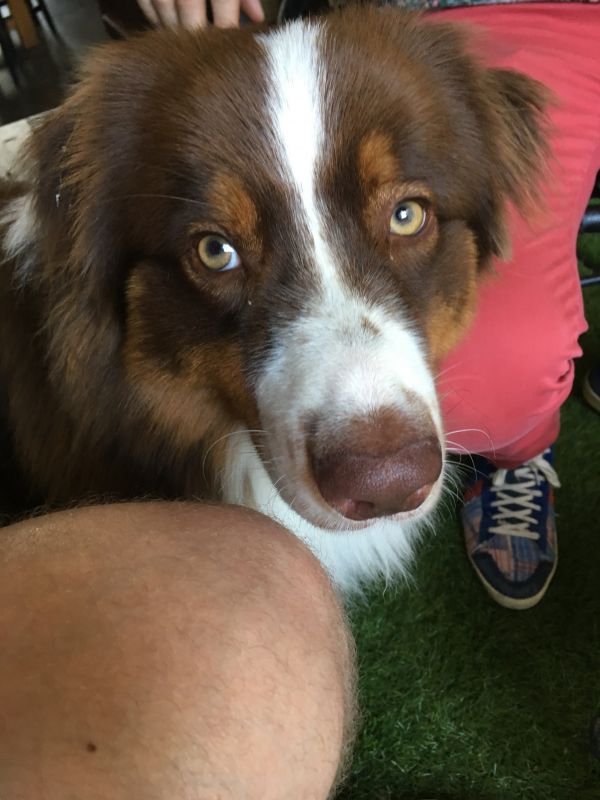 Oh, and we tasted the rosé. It tasted yeasted with a lot sulfur.
Apéro casually moved into dinner. While re-tasting the Puech Redon wines with food, Cyril un-earthed this ancient relic from his cellar.
Despite the color, it actually had a lot of life and went great with cheese.
Everyone was tired so decided to call it an early night. As I lay in my fancy castle room, I fell asleep thinking about what a great visit we just had.