‹
›
Article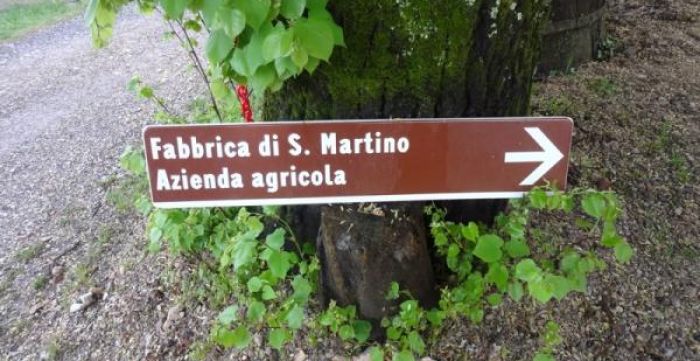 Fabbrica di San Martino Visit
This visit to Fabbrica di San Martino took place in May, 2013.
Words by Jules Dressner, photos by Maya Pedersen.
If you follow the long, twisty road through the uphill backroads of Lucca's city limits, you'll eventually come across a discrete sign pointing you in the direction of Fabbrica di San Martino. The 20 hectare property dates back to 1735, and as you can see from this picture of me striking a philosophical pose, the house overlooks Lucca and the area's surrounding mountains.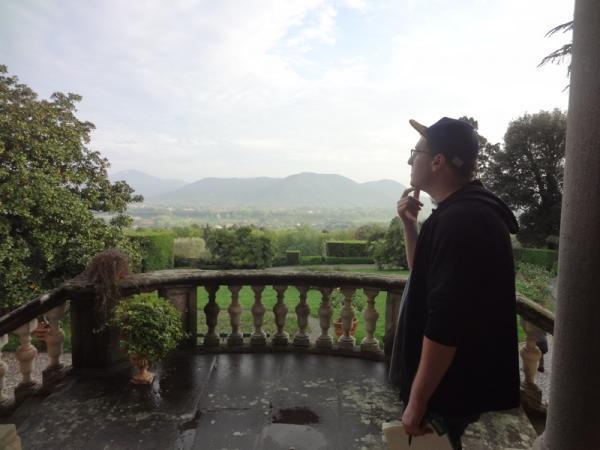 We arrived in the late afternoon, but still had enough sunlight to spend some quality time outdoors. While waiting for Giuseppe, we casually strolled around the outsides of the house.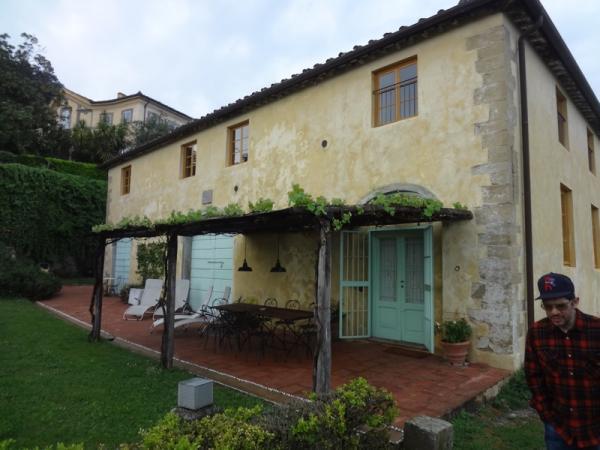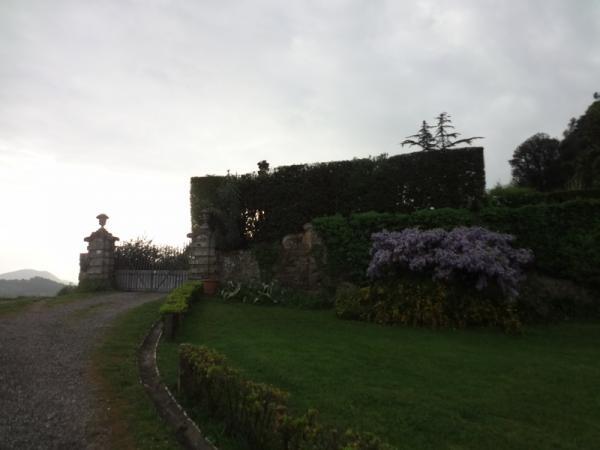 After a short wait, we were joined by none other than Giuseppe Ferrua!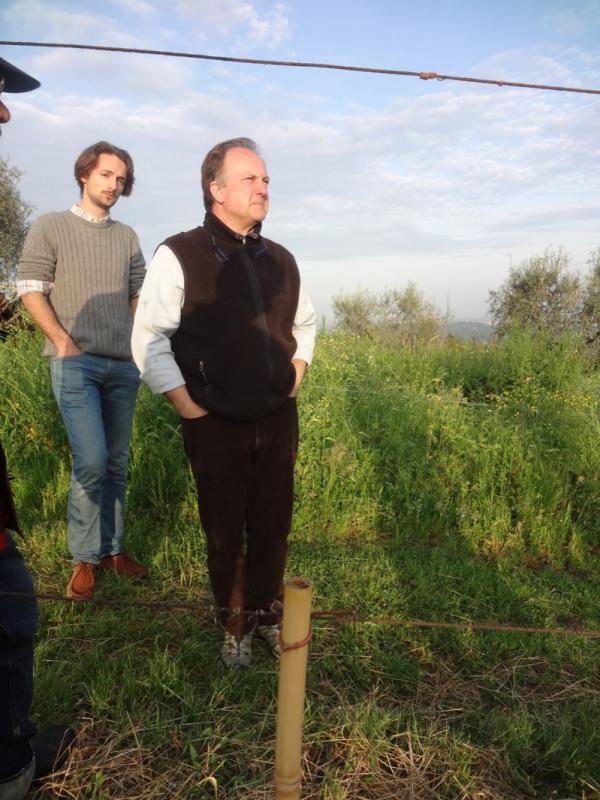 That's his son next to him. Before visiting the vines, we got a quick tour some of the house.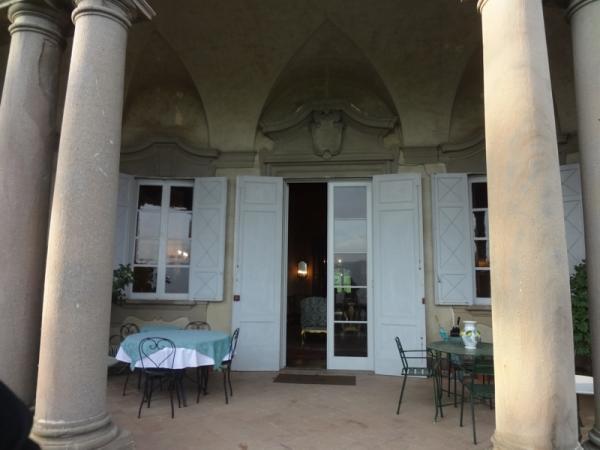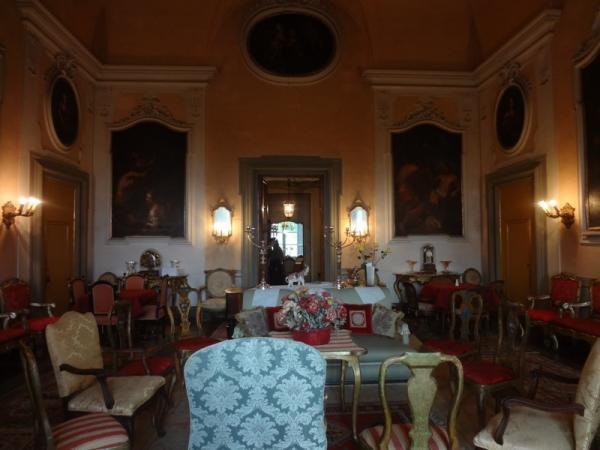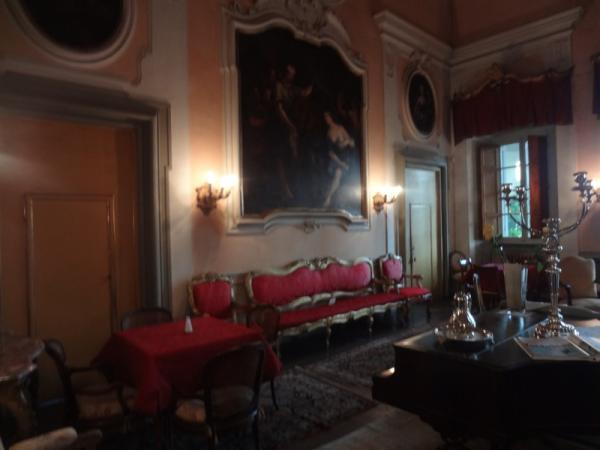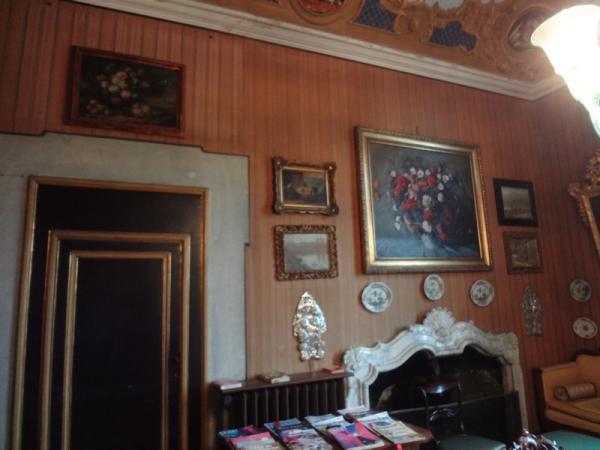 As you can see, it is quite nice in there. As a stupid aside, I kept feeling like I was in an episode of MTV Cribs. As an aside to the aside, visiting the San Martino house was a much less materialistic experience.

We then set off to the vines, which are just outside of the house. Of the property's 20 ha, they only represent 2.2 hectares for a total of 1200 plants. We started at the Fabbrica's original vineyard.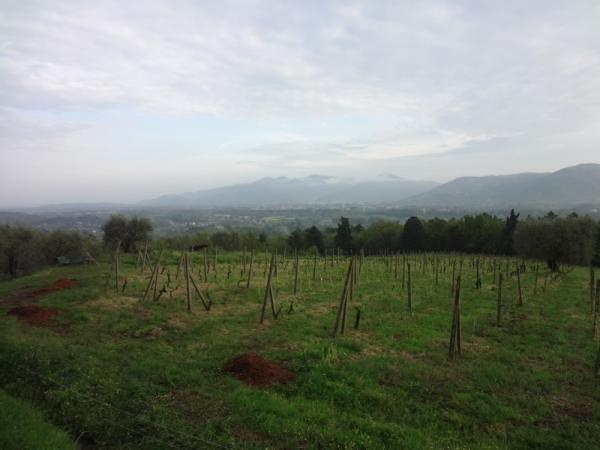 The wine produced from this parcel inspired Giuseppe to give up his restaurants to work at the farm full time.

"These vines are a treasure. They needed to be maintained."

15 Tuscan varietals are co-planted here and produce the "Arcipressi" cuvée. Everything is older massale, and the vines have always been grafted into place.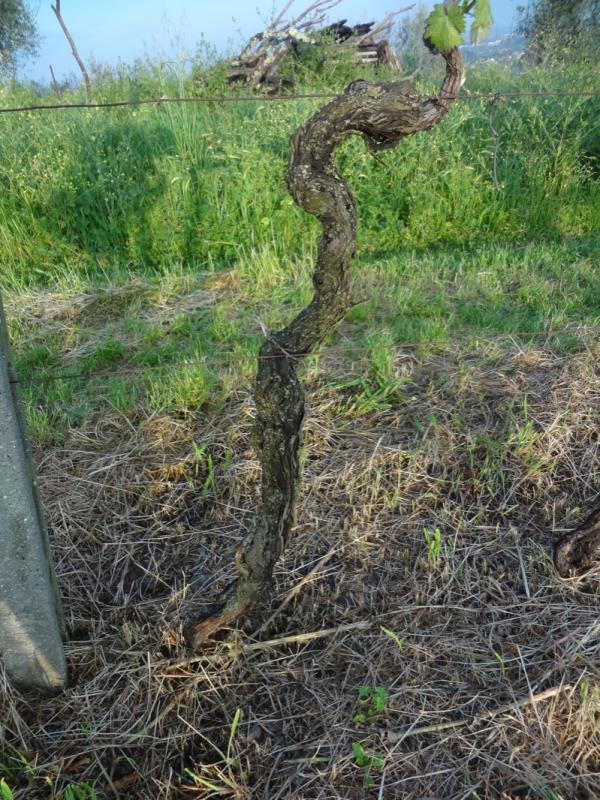 I know you should never judge a book by its cover (the wine is delicious, so there!), but there's something about this label that I really, really love.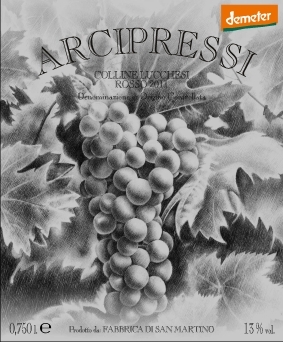 The whole vineyard is exposed southeast to southwest, so the sun does an east to west half-circle over the vines. We got there towards the end of the day, and Maya's pictures show how the sun sets to the right side of the vineyard.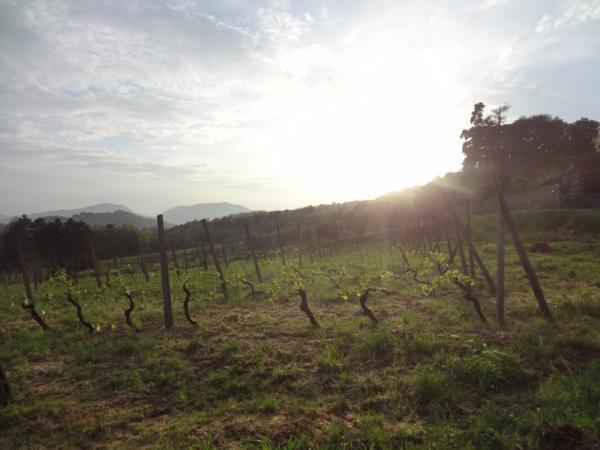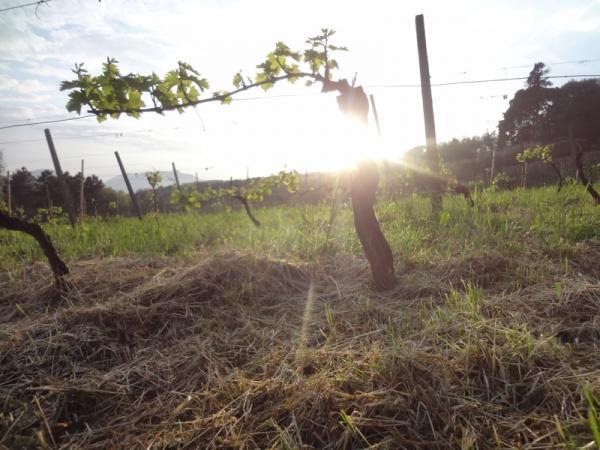 Giuseppe explained how in this hot region, this exposition is much more beneficial to the vines than if they were full south, keeping alcohol down and acidity/minerality up.

The soils here are composed of clay and stone, but the amount and density of stone rock "varies greatly".

See that olive tree in the middle of the picture below?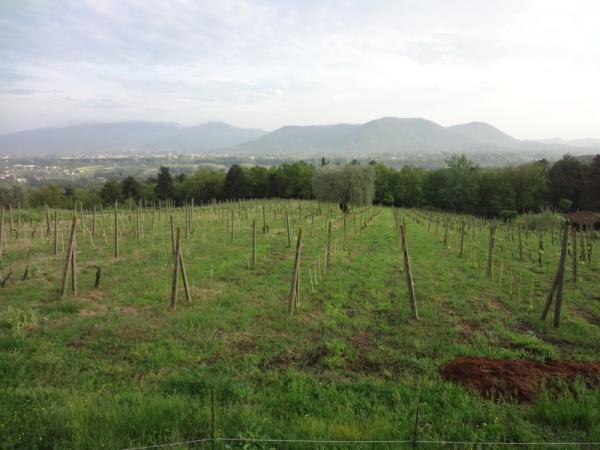 It's 500 years old.

Moving on. Below the original "Arcipressi" parcel, Giuseppe decided to plant Sangiovese, Colorino and Canaiolo in 1999.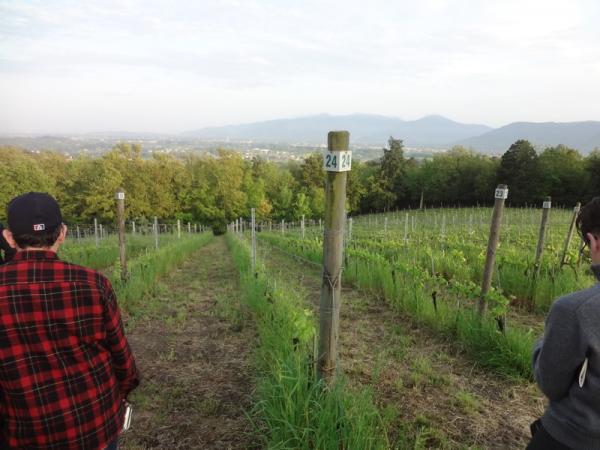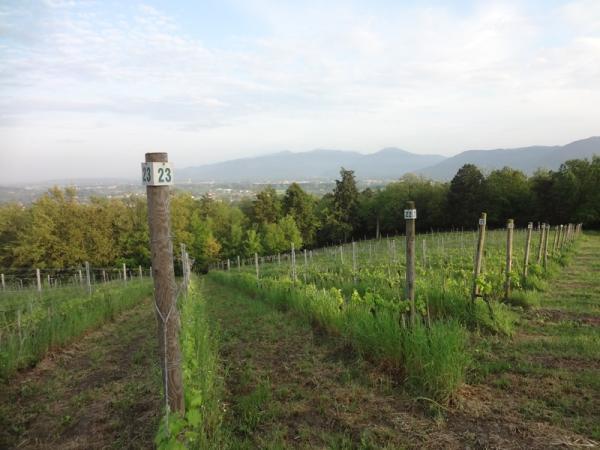 The "Fabbrica Rosso" comes from here.

As far as day to to day maintenance, Giuseppe never plows the vineyards, and only uses plant compost. Biodynamic tea preparations are also a big part of the vineyard work.

"We never enter with tractors, we prune by hand, we mulch and make compost outside."

After a good amount of time in the vines, we got to visit the cows!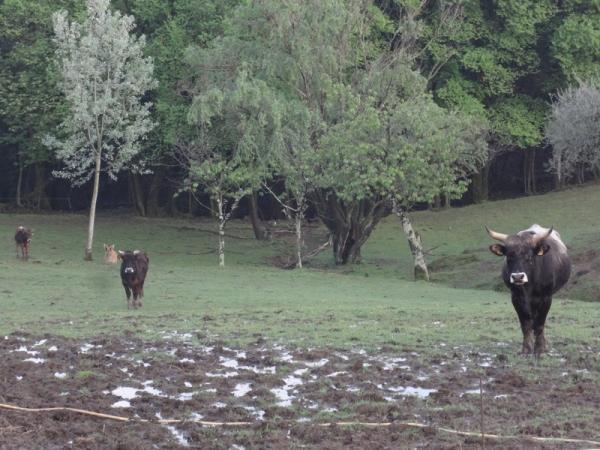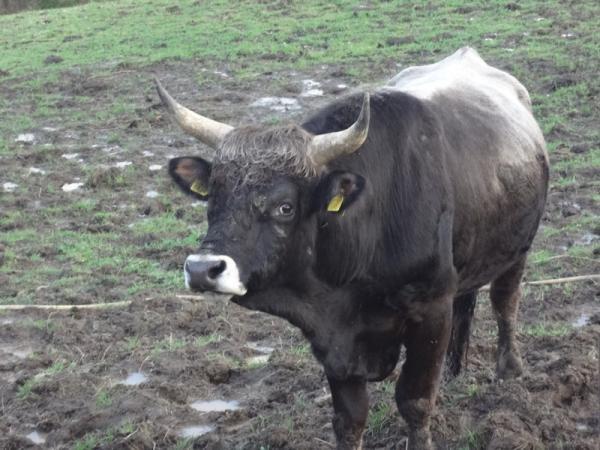 Look at that little brown baby one!

"The cows have 10 hectares of forest to live in. They are important, because they regulate the land. They bring more insects, birds and create incredible biodiversity."

Sorry vegetarians: these guys are destined to become meat. In fact, Giuseppe is about to to sell two of them to Elisabetta Foradori!

No visit to any estate would be complete without a trip to the cantina, which is where we headed next.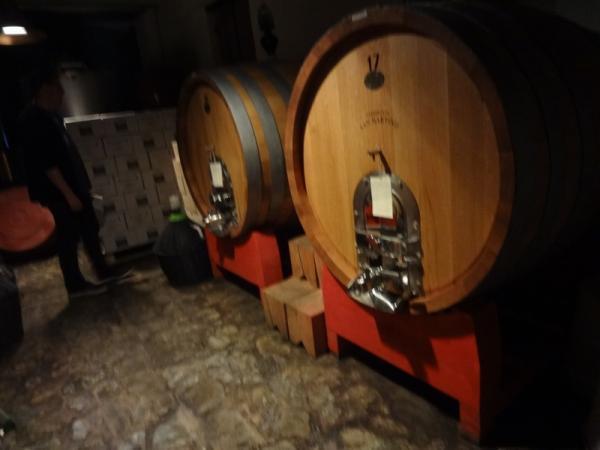 We started with the 2012 Fabbrica Bianco, a co-ferment of Vermentino, Malvasia and Trebbiano. The wine is made in large oak casks with no temperature control. It will be bottled next summer, and sold next year. We also sipped on some 2012 "Arcipressi", which was juicy and delicious. A sample of the 2012 Sangiovese that will ultimately end up in the "Fabbrica Rosso" was reduced and not showing well, but Giuseppe pointed out that this is an extremely transitional point in the year (we were there in late April), and that the unfinished wines aren't always showing best.

During our cellar tasting, we got to meet Ortalina.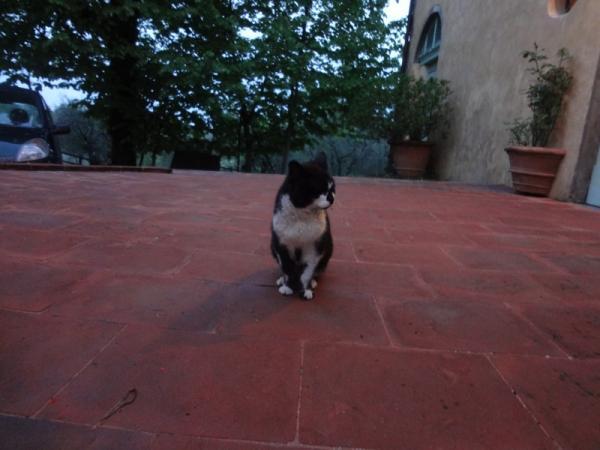 Ortalina is 20 years old! That's old! Her name loosely translates to "garden girl"; Giuseppe found her on the property two decades ago in the Fabbrica's fields. She grew attached to the family and never left, but has never entered the house and in the 20 years she's been there, they've never fed her once!

Night time was upon on, so we went back to the house to have a very, very good home cooked meal with Giuseppe, Giovanna and two of their children.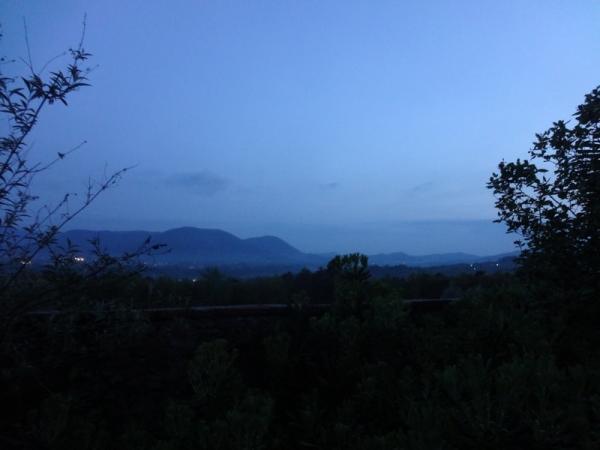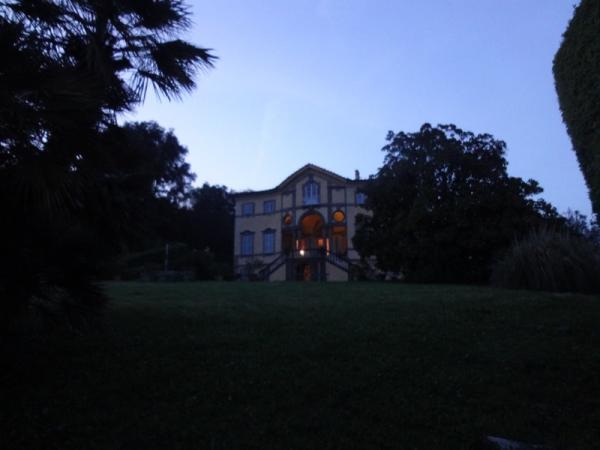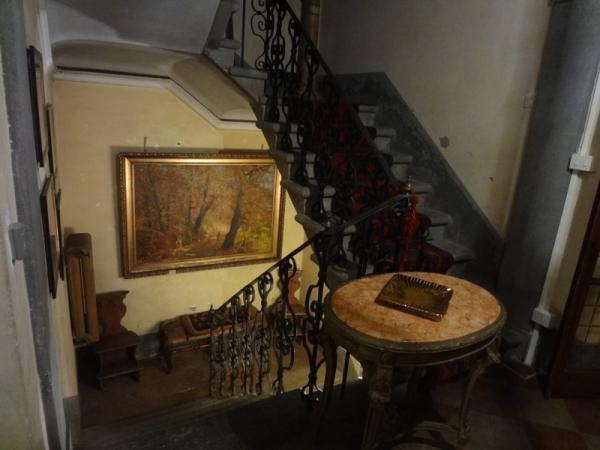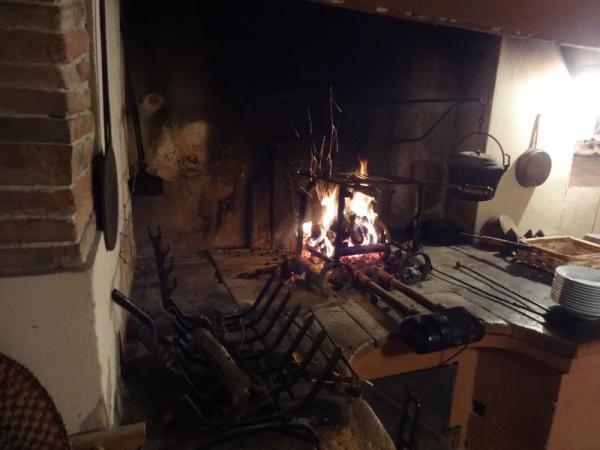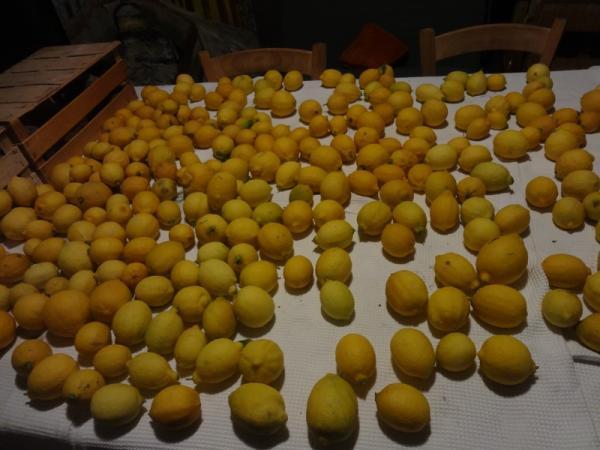 I had thirds of lasagna.