‹
›
Article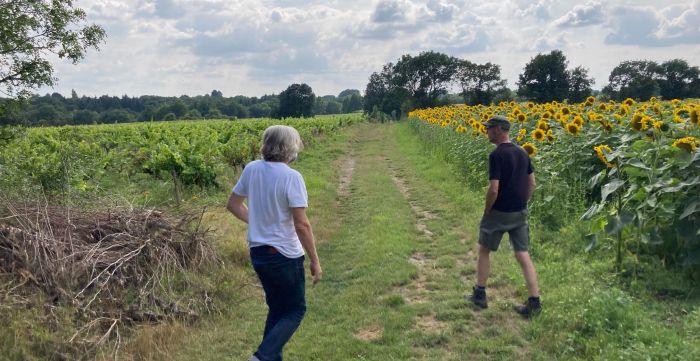 Philippe Chevarin 2021 Visit
Words and photos by Jules Dressner.
This visit with Philippe Chevarin was five years in the making. You see, it's very rare that we start with a new estate before visiting them. And even if that does happen, there is usually some history or past connection and a visit shortly follows. Yet with Philippe, we just couldn't seem to lock it in: he's not exactly far from Pépière or Luneau-Papin, yet all of our recents visits there were with our winter mega-groups. Considering three people can barely squeeze into Philippe's cellar...
Anyhow, though COVID delayed the daunting task of visiting all of our Loire producers in 2020 (it ended up being 28 visits in 14 days), we finally did it! After a few minutes freaking out some locals looking around for his address, Philippe's logo confirmed we were in the right place.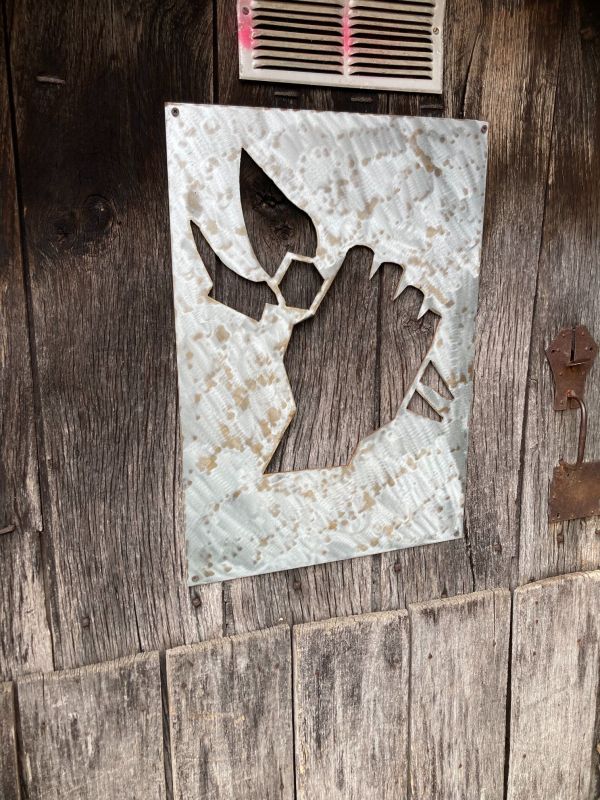 Philippe's vines, cellar and storage are in Oudon, a tiny village about 35 minutes north-east of Nantes following the Loire river. It's a part of the Loire valley I'd never visited so there was a distinct sense of excitement and discovery.
We started by checking out Philippe's TINY cellar.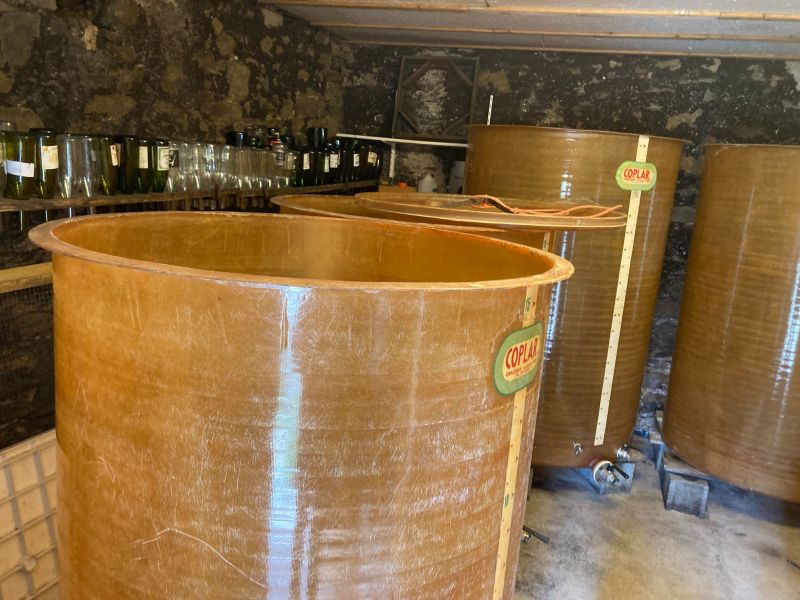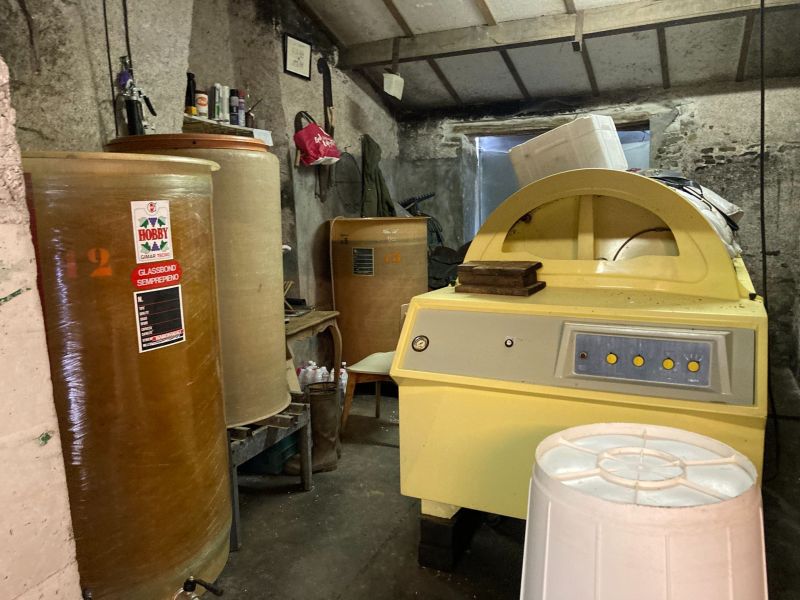 "It was just very hard to find anything when I took over. People used to only have a few hectares and make very little wine so cellars are rare. Most have converted them to garages or houses. At least this used to be a wine cellar so there are good yeasts in it."
The size makes any kind of intervention logistically complicated. For example, racking one tank might mean moving another two out for the way.
"If I wanted to have a big, functional cellar I'd have to build it myself. Right now I don't have the money to do this. And honestly I'm not sure I even want to."
Later that night at dinner, Philippe used a pragmatic and philosophical analogy to describe these limitations:
"I see it as a way of staying focused and not getting caught up with bells and whistles. When I was mixing and mastering records, I always used the same basic board with no effects. It was a very minimal approach but I mastered that board and learned how to get the best from it."
Nearby, Philippe also has a small storage room that can hold a very snug 20,000 bottles.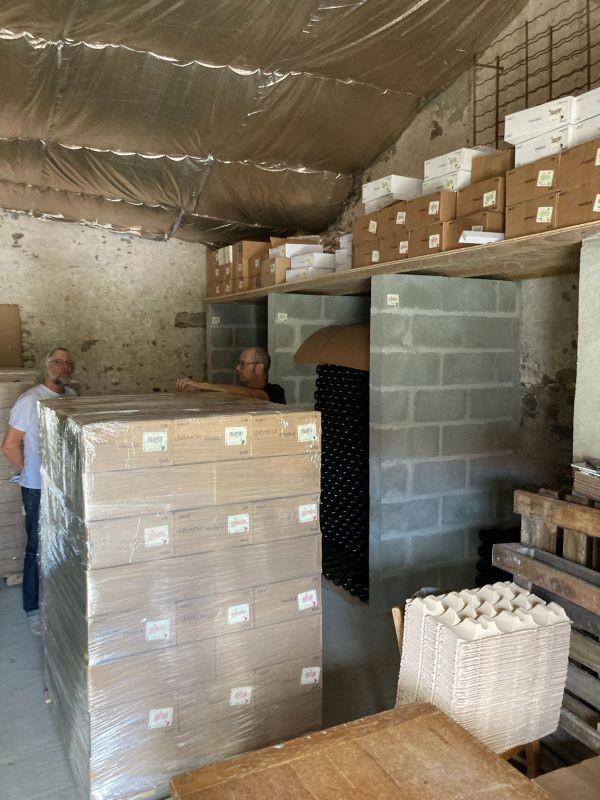 The soils of the area are schist and quartz, which is what the old local houses are built in.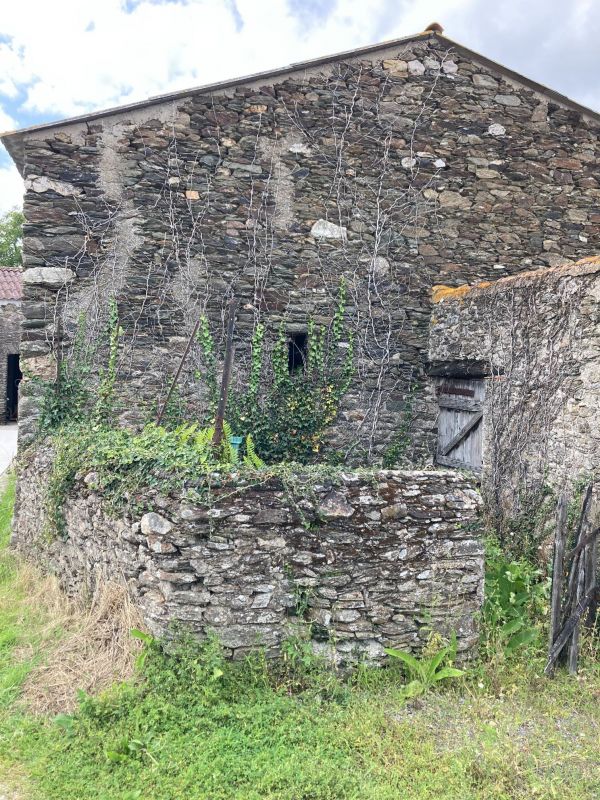 It was then time to see some vines. The first vineyard we visited is called Le Moulin D'Omblepied.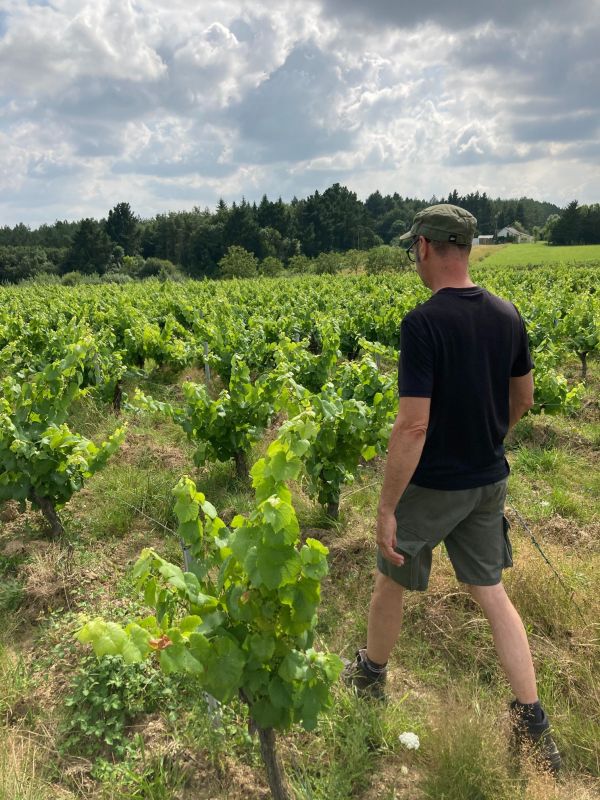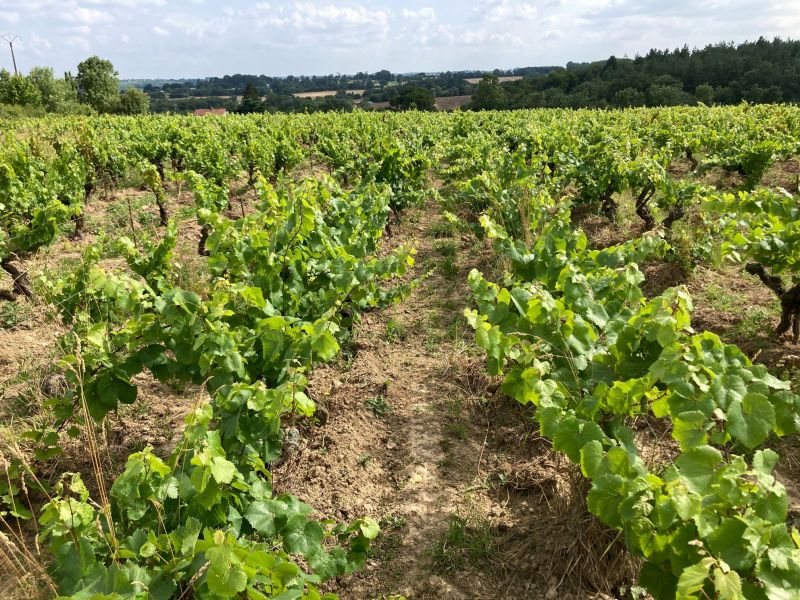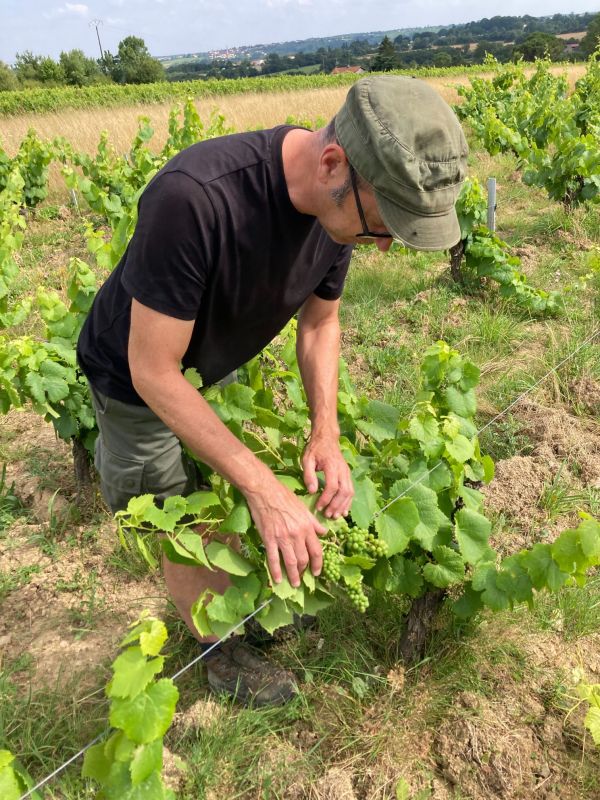 Philippe has three hectares here, two of Melon, one of Gamay as well five rows of Aligoté planted in the 1960's. There are no neighbors at all and, shockingly, 48% of the plants are currently missing.
"The prior owner left these in really bad shape. After years of neglect he disappeared overnight. When I first started I was excited to be able to get land at such a good price. But with a few vintages of work and hindsight, I'm realising it's a major handicap."
Instead of replanting, Philippe is starting to accept he should maybe looking for terroirs that are more adapted to vines. He ultimately hopes to produce more wine with less land.
"The missing vines and culminating bad crops have forced me into doing some négociant wines in 2021. Hopefully this will help balance things out while I find new local alternatives."
We then drove to a second parcel called Les Grangets.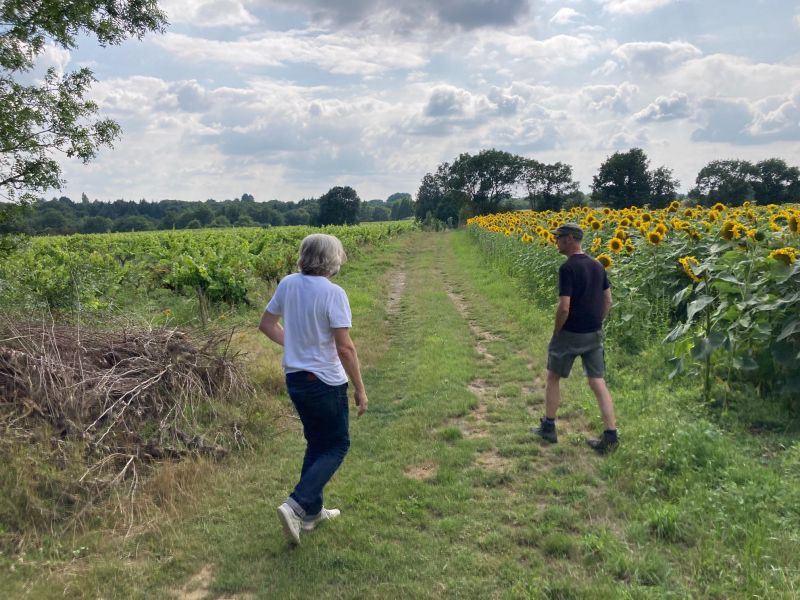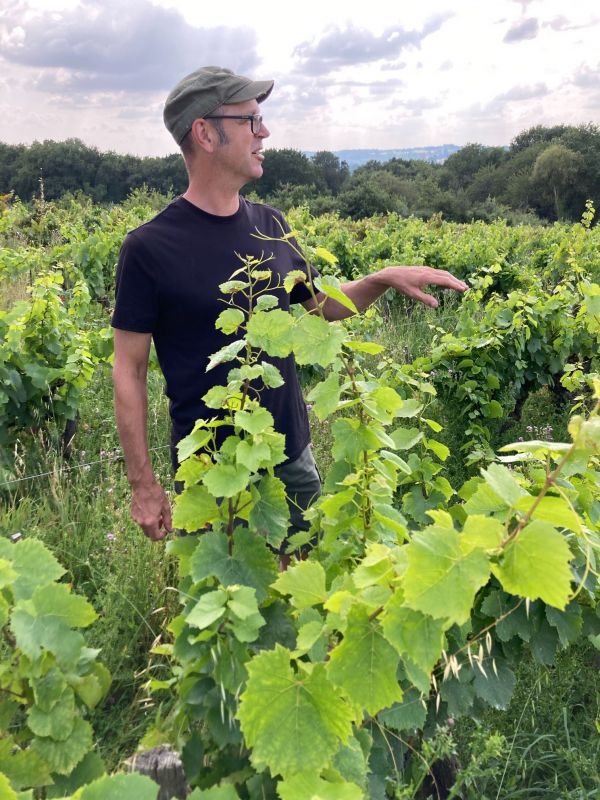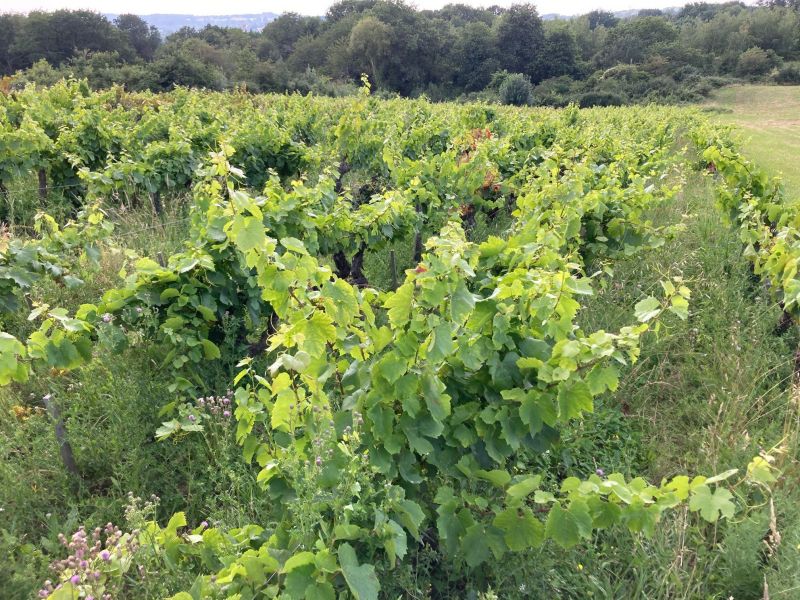 The parcel is all Melon de Bourgogne planted in 1948. Here the vines are in better shape and Philippe will start replanting massales next year.
"All the clones currently planted are not of good quality, hence the mortality rates. There is a lot of work to be done."
The next area we visited consists mainly of a small plot of Gamay Magny.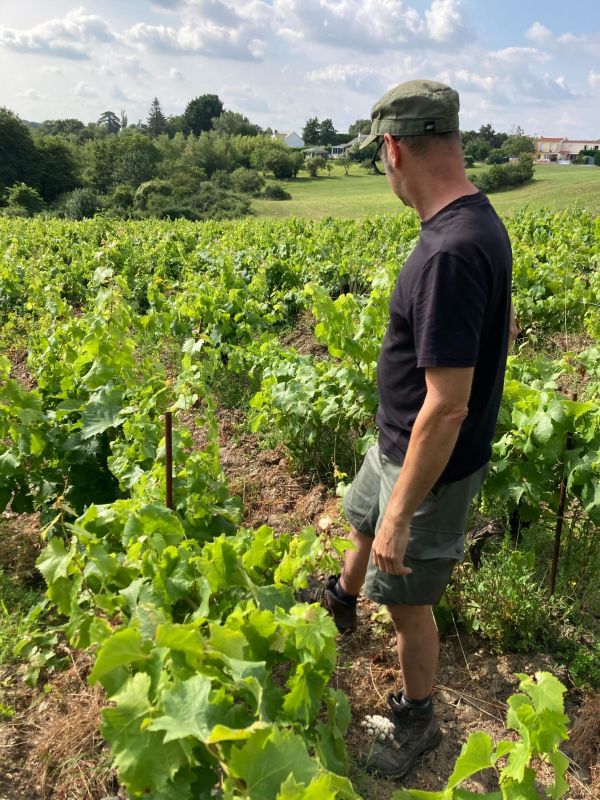 This is a unique strain of Gamay that an old vigneron brought back from the Beaujolais back when it was planted in 1952. This used to be the de facto strain used in the region but has been completely replaced with Gamay à Jus Blanc clones (also from the Beaujolais) because the latter is much higher yielding. The Magny strain produces much smaller, concentrated bunches: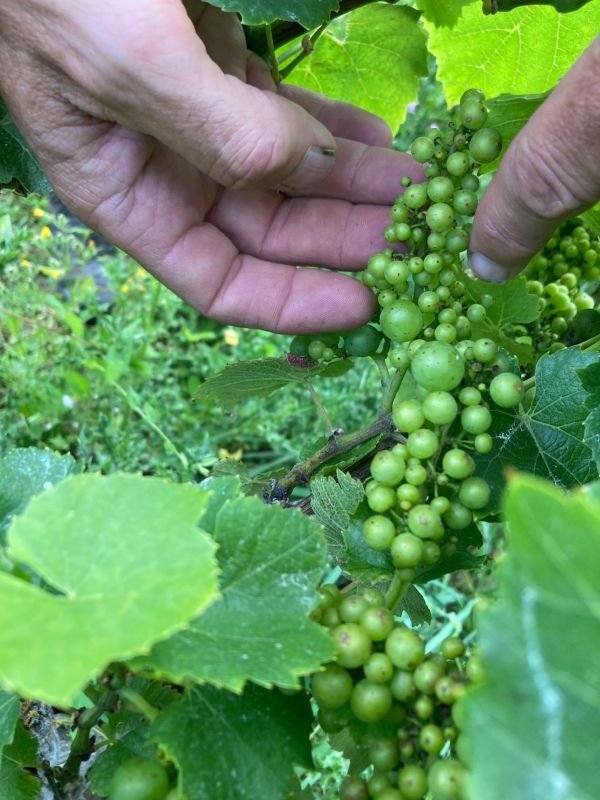 From these grapes Philippe has recently bottled à cuvée aptly named "Le Magny". Within these 20 ares, there is also a bit of Gamay Teinturier and Grolleau which Philippe uses in the "Décrue" cuvée.
Close to the Magny parcel, I couldn't get over this very bizarre house not too far in the distance.
It was just so completely out of place and had a very "Trump is secretly hiding out here while waiting for the world to finally realize the election was rigged" vibes. Philippe does not know the owner.
We then trekked for a while to an isolated parcel called La Justice.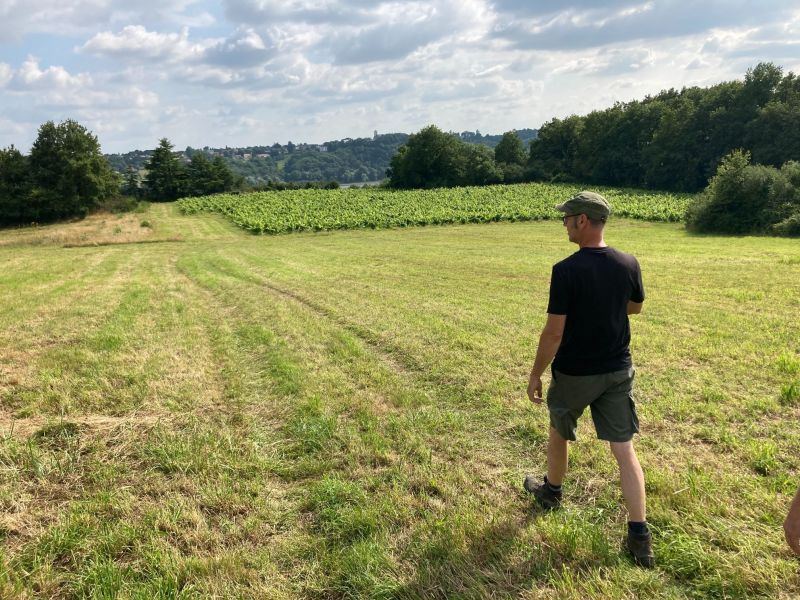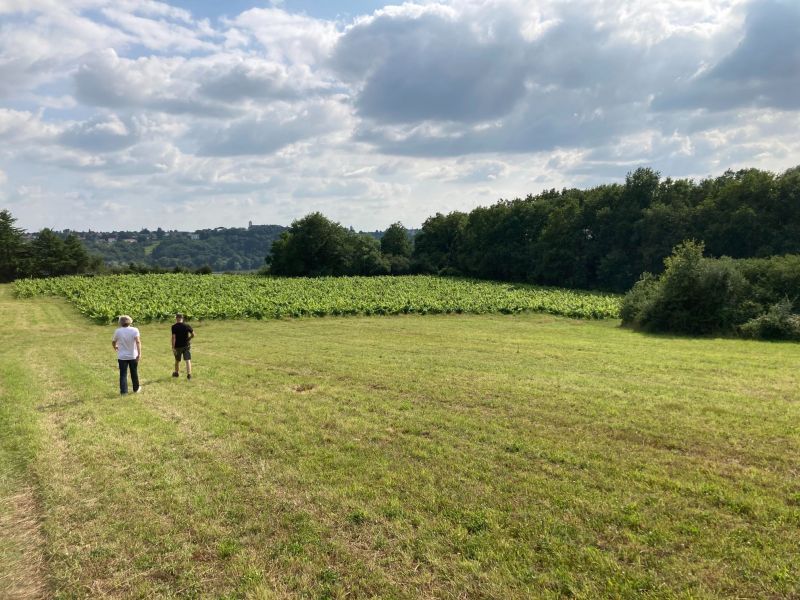 La Justice is 75 ares, planted exclusively in Melon de Bourgogne and has more mica-schist than any other parcel Philippe farms. Unfortunately it's another parcel with a huge amount of missing vines.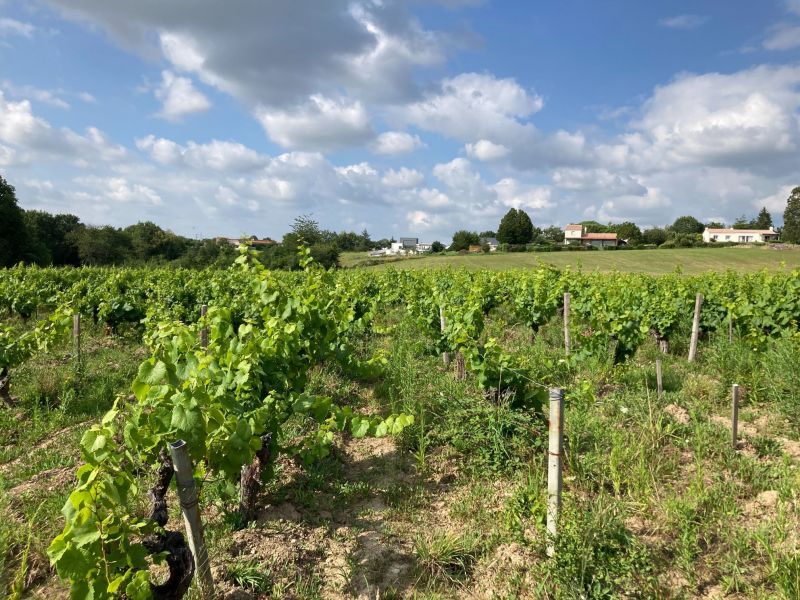 Philippe does however want to replant here.
By this point we'd already done quite a bit of walking around, but Philippe proposed we have an aperitif "somewhere nice". After following him 10 minutes up a small forest path, we ended up on this old medieval tower with a gorgeous view of the Loire.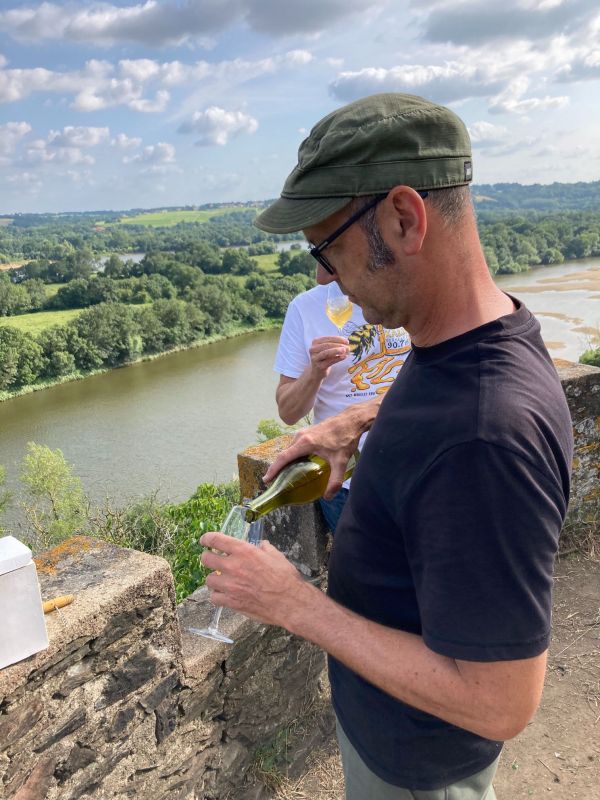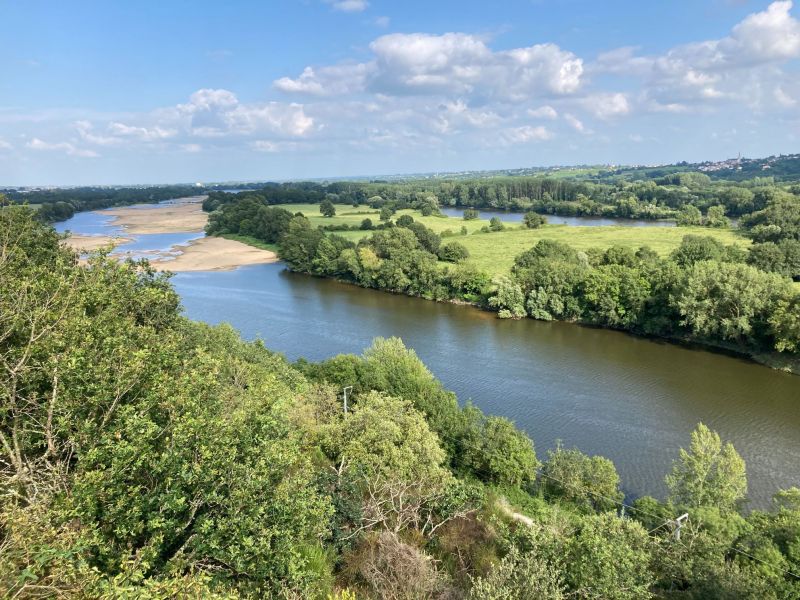 This was actually the last visit of our grueling Loire trip and I can't think of a better way of ending it than with this incredible panoramic view. As Keven Clancy pointed out, it was a true master stroke of schnookery.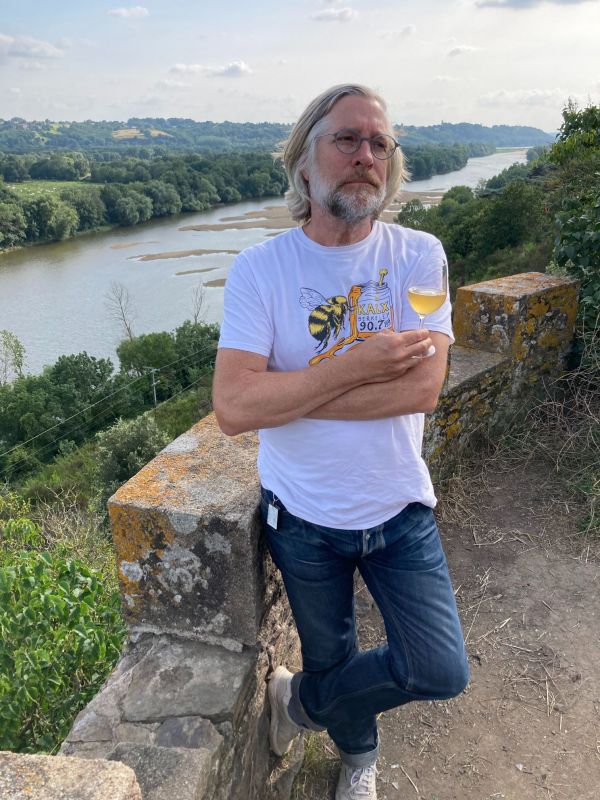 After drinking a delicious Melon (I think it was "Le Fleuve"), we drove 40 minutes back to our hotel in the heart of Nantes. I must say though there were a lot of sex shops on our block.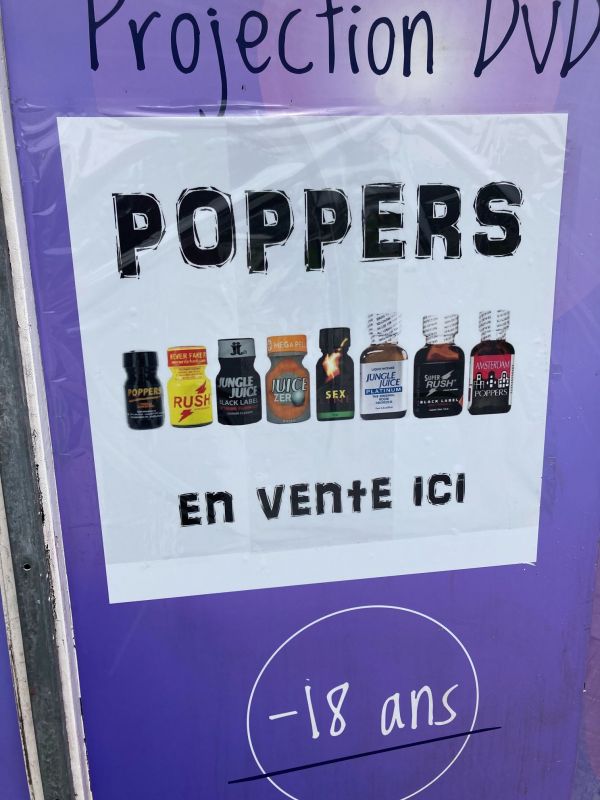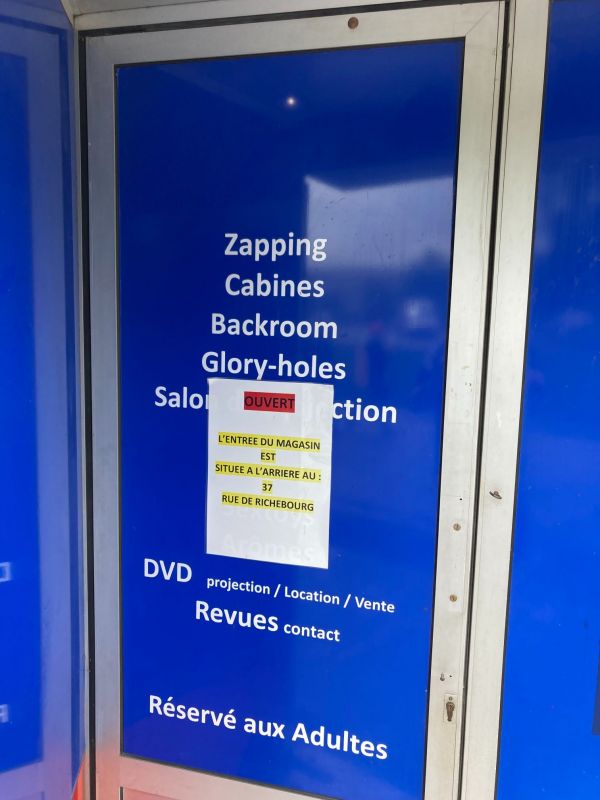 No pictures from dinner at Philippe's house and did a vertical of every vintage of "Les Sentinelles": 2015 through 2020. It was fun to hear him remember each vintage through the wine; overall he was quite critical of his work.
Six vintages in at the time of this writing, Philippe is still finding his way: understanding his terroirs, replanting, embracing the limitations of his cellar and even the economic realities of the operation are starting to come into place. I never would have known this had I not spent the day with him, making this years in the making visit all the more essential. It makes me excited to see what the future holds at this small, artisinal estate.