‹
›
Article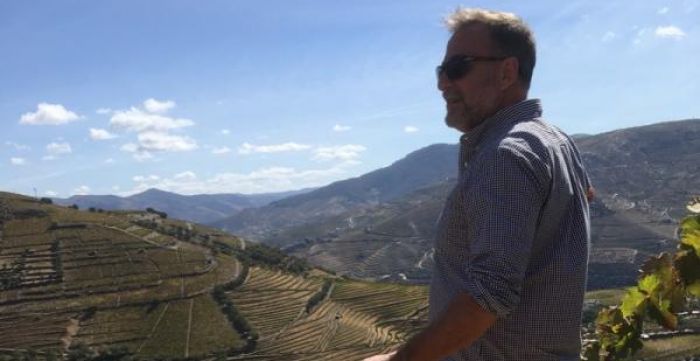 Quinta do Infantado Visit
This visit to Quinta do Infantado took place in September, 2017.
Words by Jules Dressner. Photos by Jules Dressner and Gustavo Roseira.
Considering how long we've been working with Quinta do Infantado, it's incredible it took me almost a decade of full time Louis/Dressner-ing to visit them. João Roseira is a fixture in our lives (we see him at least twice a year), yet neither my parents nor Kevin had been to the Douro in over a decade. Fortunately, the estate's 200 year anniversary gave us a chance to visit!

We got our start in beautiful Lisbon!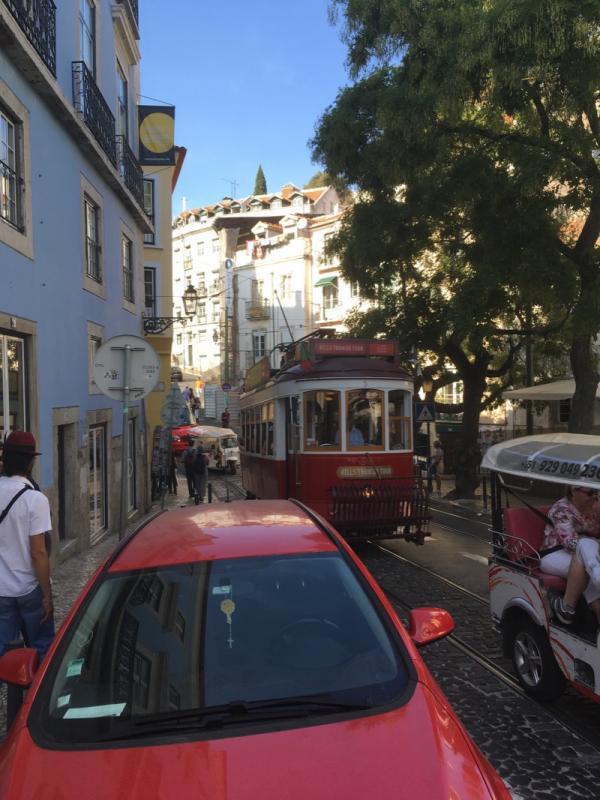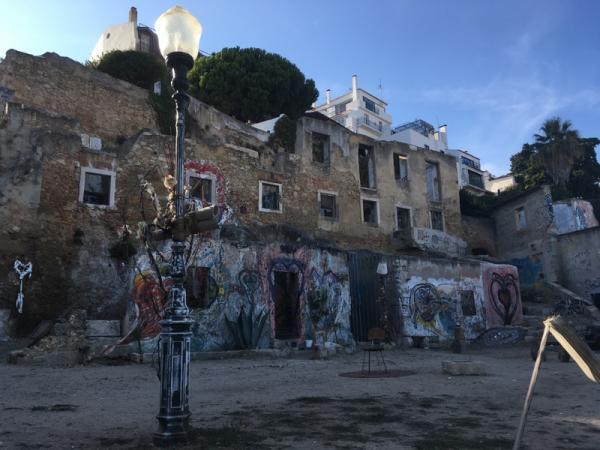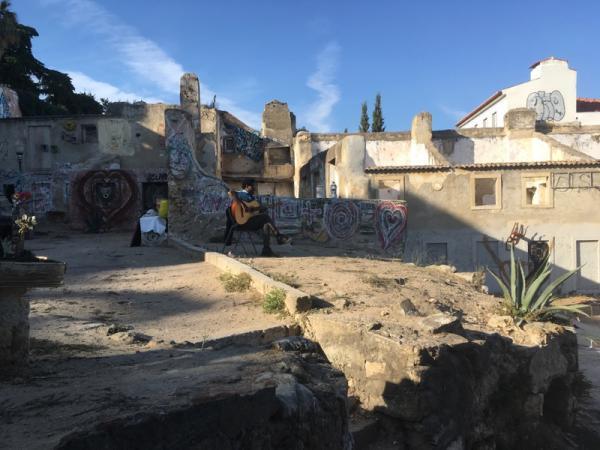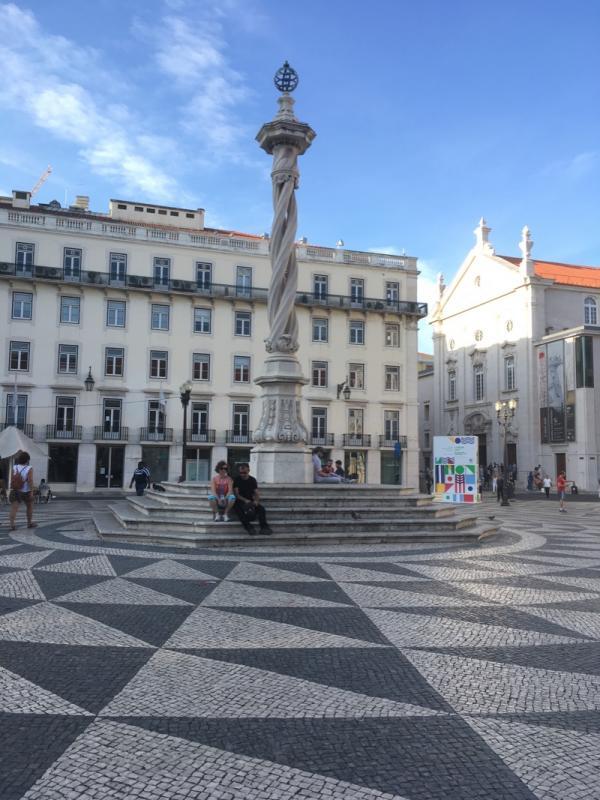 Our sales expert Jose, a Lisbon native, was very excited!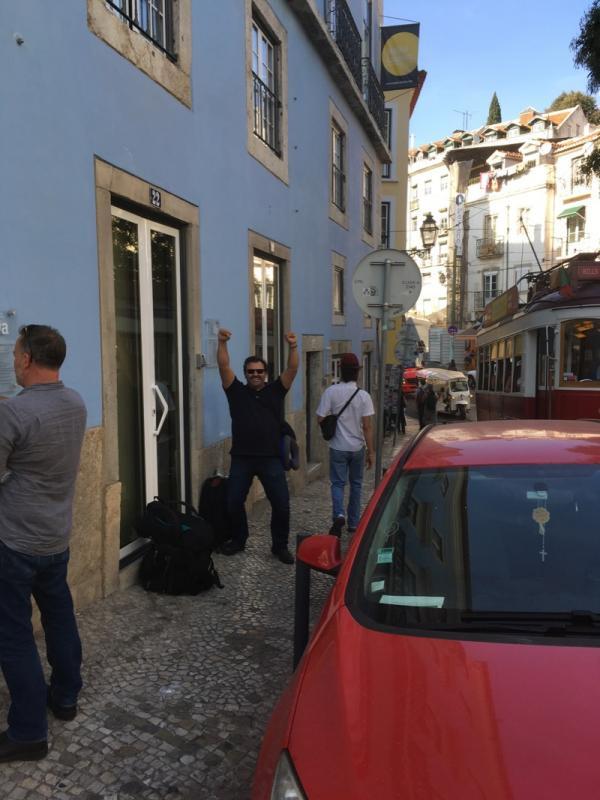 Upon arriving to our hotel, I took great joy in our street-level rooms facing outside with two-way mirrors.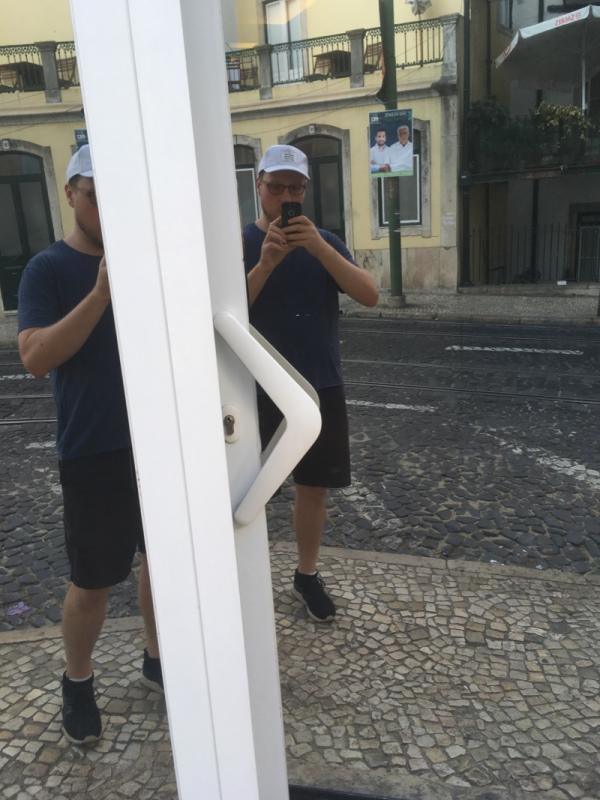 If this weren't enough for hours of entertainment, right as I was about to leave this couple decided to pose for a selfie.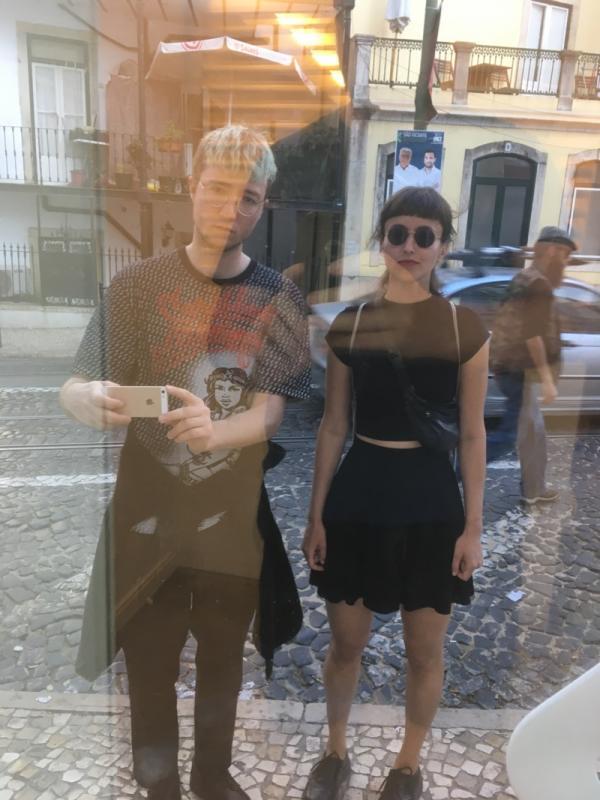 They were there for a REALLY LONG TIME. It took every ounce of self control to not scare the living bejesus out of them with some kind of two-way mirror jump scare.


I mean, they were there A LONG TIME. So long I was actually able to take this video (DISCLAIMER: painfully awkward, equally hilarious.)
After this satisfying bit of voyeurism, we drank tiny beers and checked out the local sardine offerings.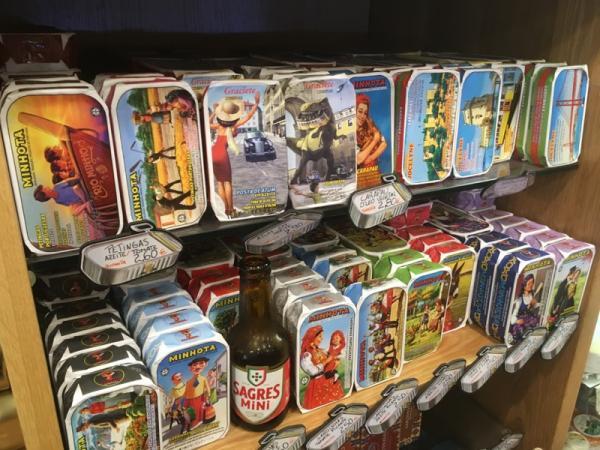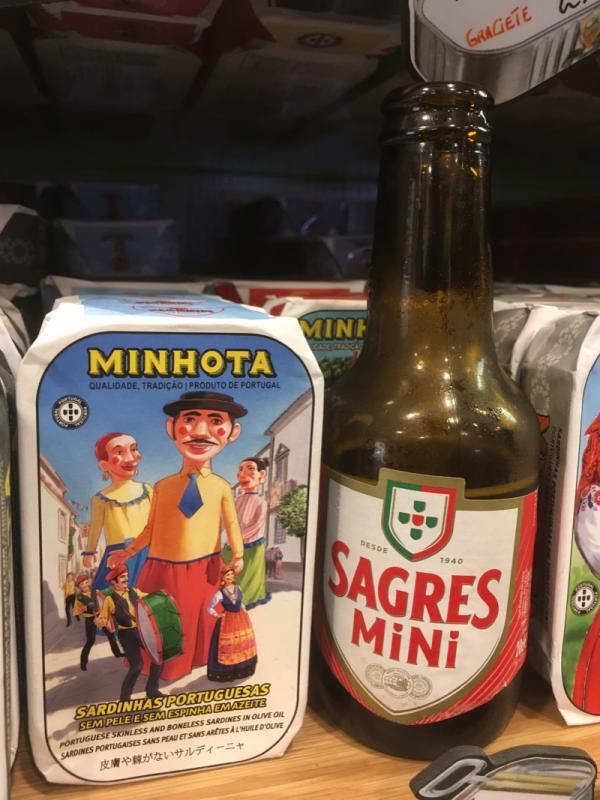 We also had some snacks and drinks at the excellent Café Tati. Highly recommended! Eventually, Joāo met up with us and we headed to Mini Bar for dinner.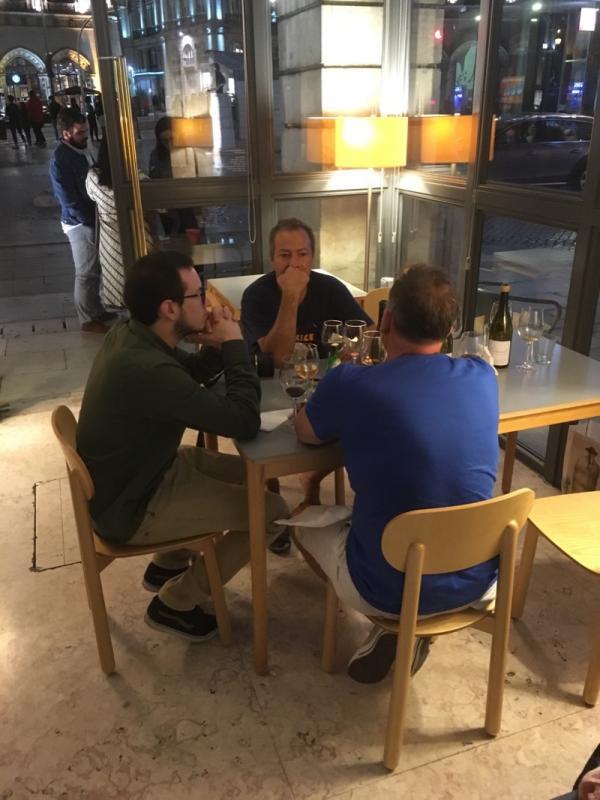 Despite its misleading name, Mini Bar is actually a great tasting menu restaurant within the halls of Lisbon's gorgeous Teatro São Luiz.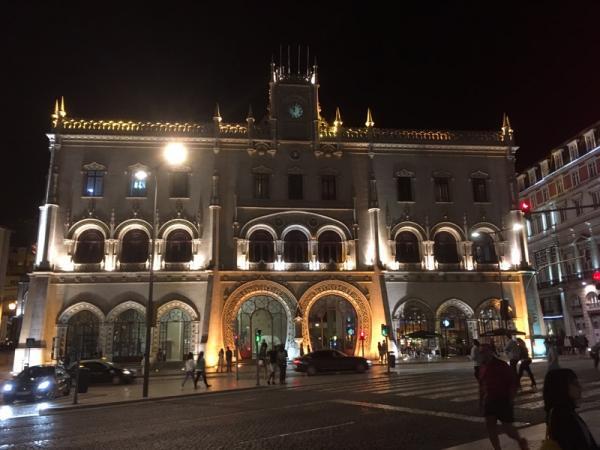 We then went BACK to Café Tati, though it was tempting to go to Viking Discoteca and Pink WinePoint instead.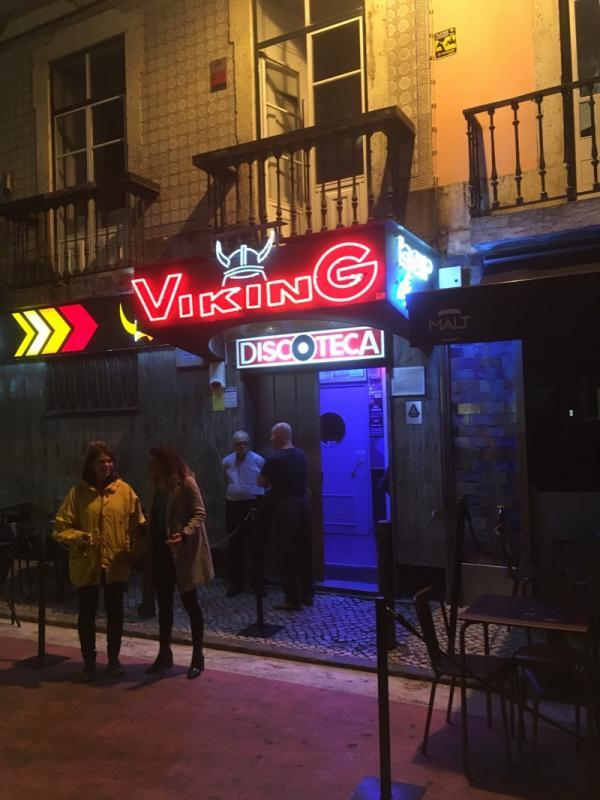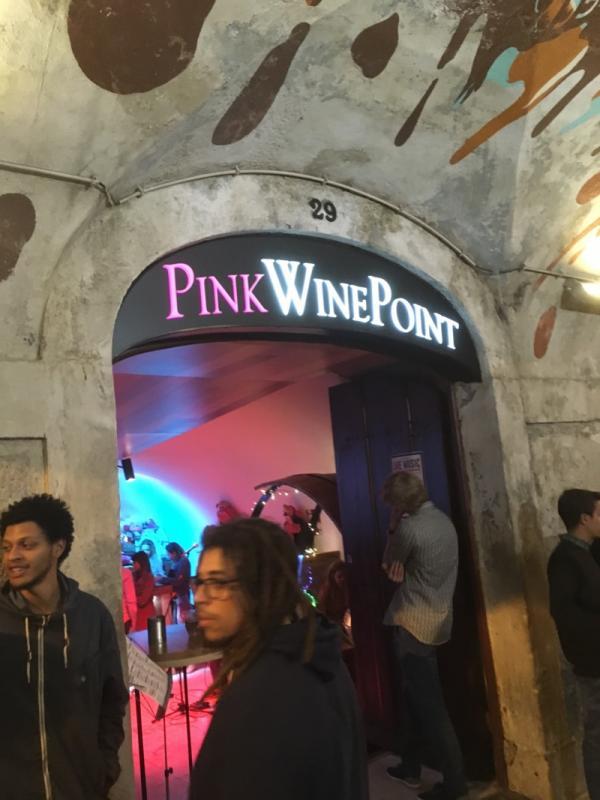 The following morning, João moonlighted as our official Louis/Dressner chauffeur and tour guide at the airport.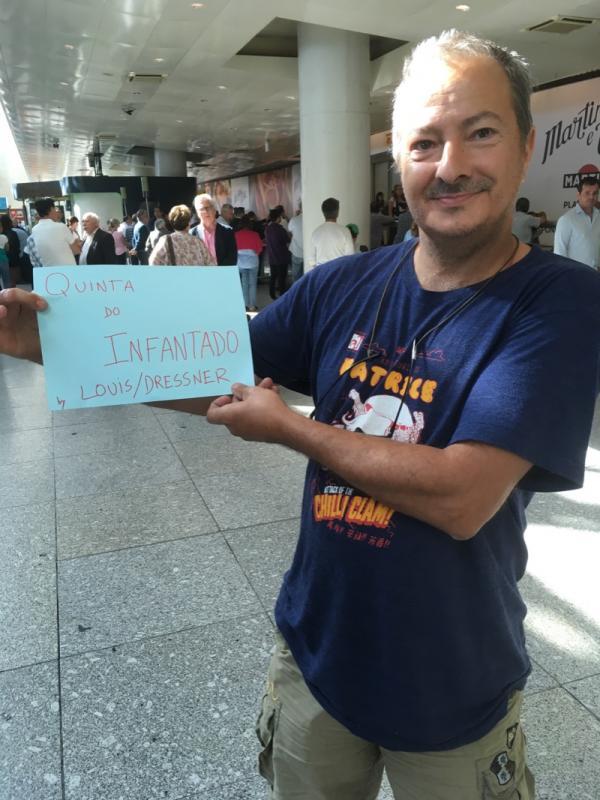 This was because we were picking up customers from Chicago, Wisconsin, Colorado and Boston but had no idea what anyone looked like. Once the jet-lagged crew was assembled, it was time to visit Quinta do Infantado!

The Roseira family live in Pinhão.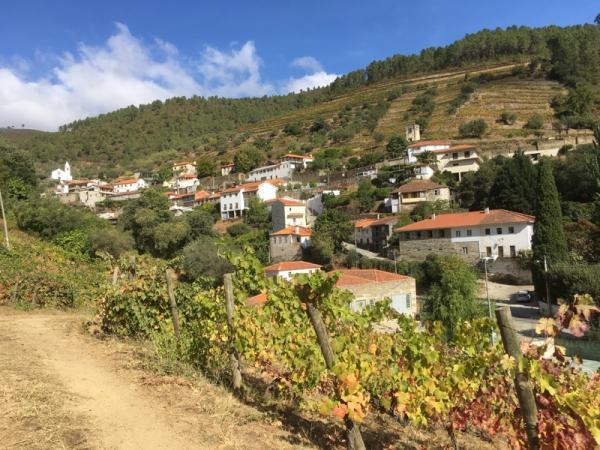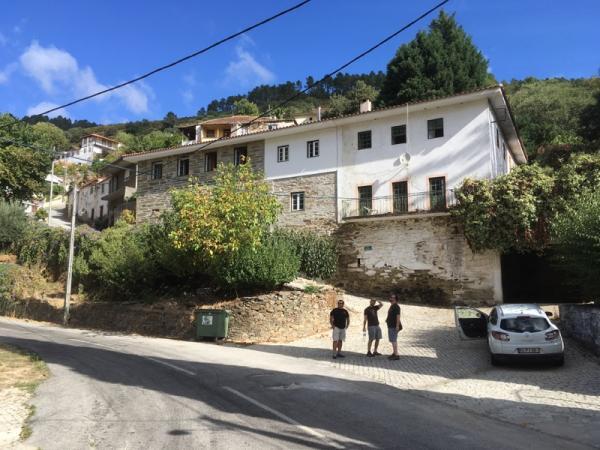 This is the view from their house.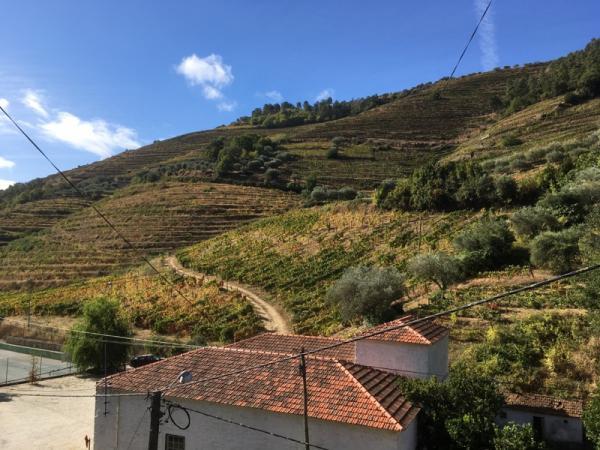 Infantado used to have an active olive oil mill right under these vines. It was quite intensive, requiring four months of full time work each year. When the estate started bottling independently in 1979 (the first Port producer to so!), they halted oil production.

Before jumping into the vines, João broke down his terroirs:

"Quinta do Infantado is more like Burgundy than Bordeaux geographically. Our vines are all over the place, but all within 2.5 kilometers of the quinta."

What he means is that most big Port houses have all of their vineyards by their winery, aka Quintas, in a similar fashion to the Bordeaux château model. Instead, Quinta do Infantado has many parcels spread across very different sites. But as we will see, Port is not about site-specific wines and very much about blending.

The vineyard across the house makes the "green label" organic line and represents six hectares. The green label wines are from richer soils, so the wines are fresher. In this particular site, Infantado had to build the schist terraces themselves, then plant in 1998.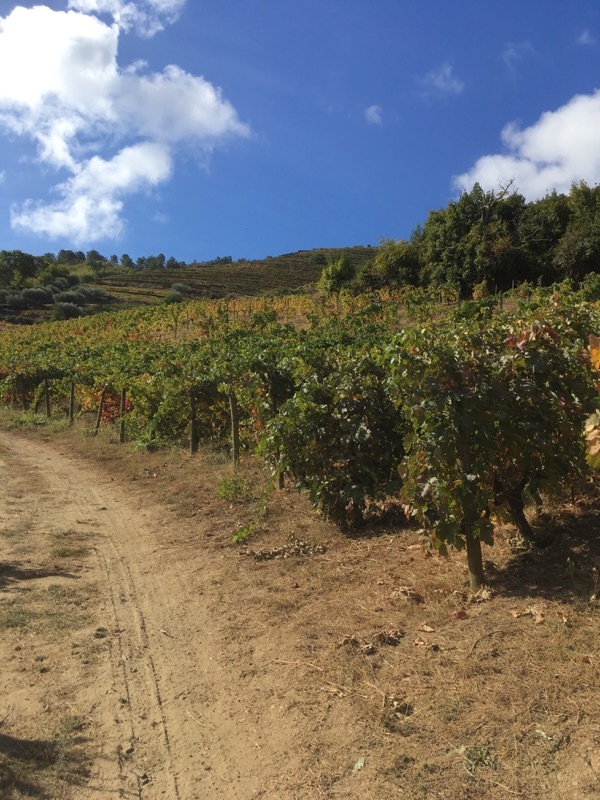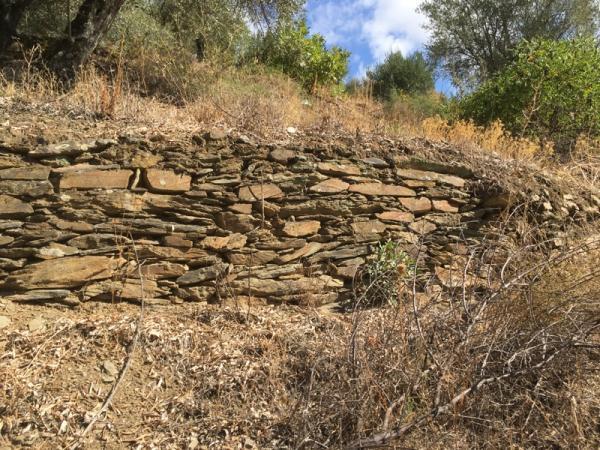 When you talk terroir and the area's landscape: "The Douro IS schist".

"Schist is great for concentration but the hot nights means less acidity."

Up until the 1980's, it was traditional to graft all the vines in place and co-plant with a dizzying array of varieties.

"You could have 200 different grapes in the same row. With no exposure to the outside world, this technique remained localized and unique."

White grapes were commonly co-planted to make the wines fresher.

From Pinhão, we all hopped into the João-Mobile™ and set off to another vineyard.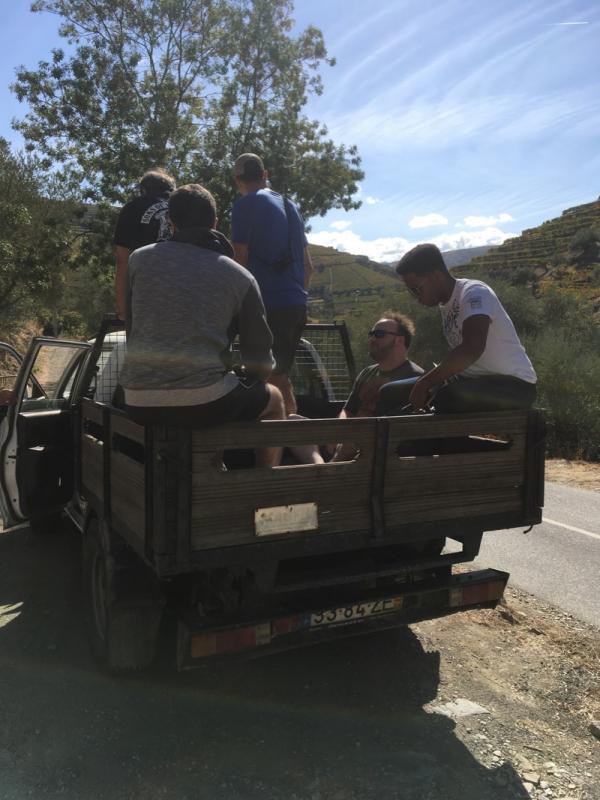 Jose was once again very excited.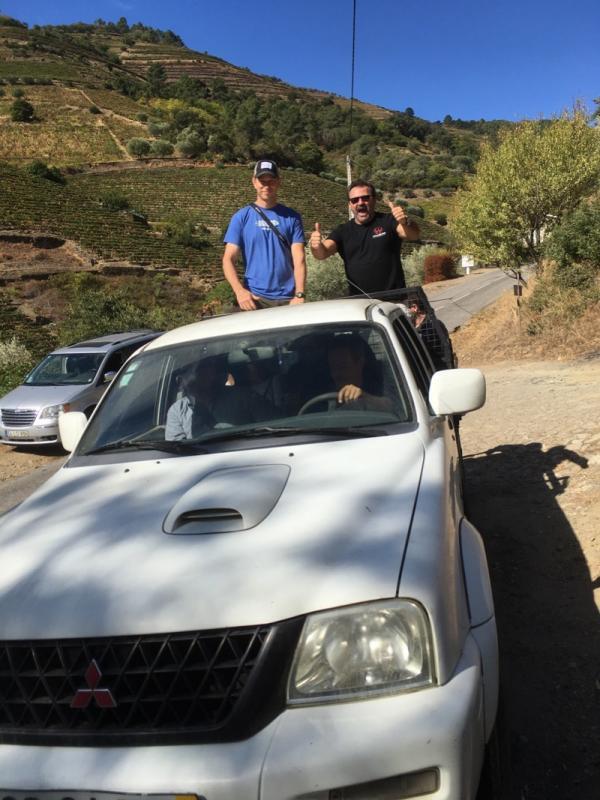 The second vineyard we visited, Vale de Mourhos, was planted by João's grandmother in the 1950's and his father in 1974, 10 hectares in all.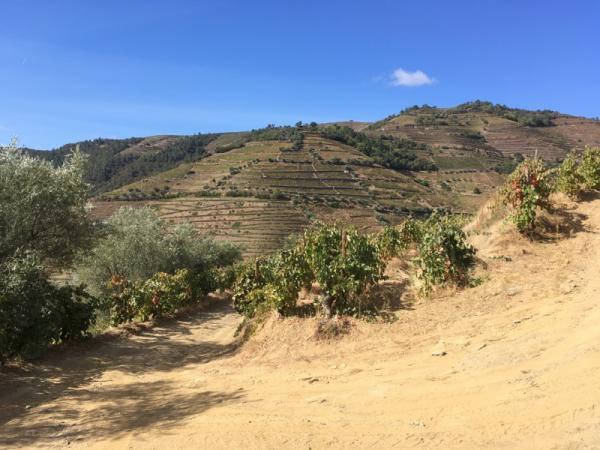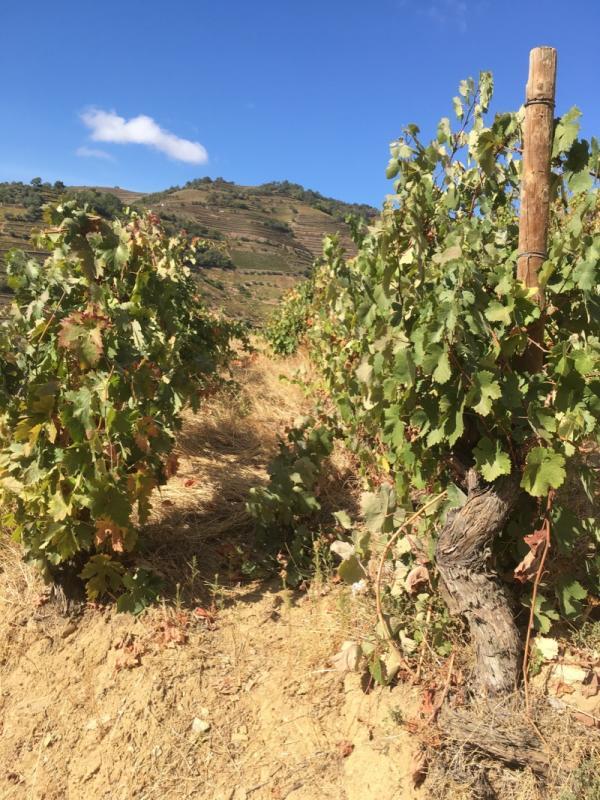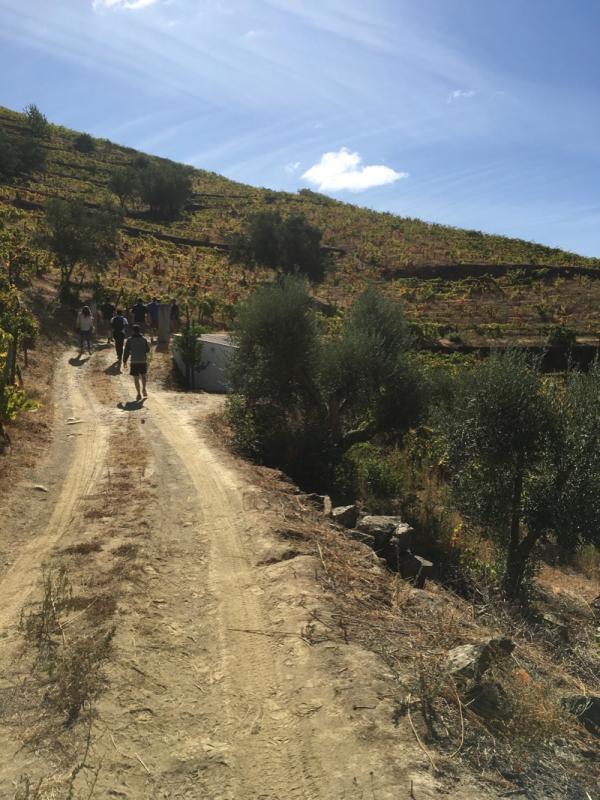 Most of the grapes grown here are used in the Ruby and Vintage Port (mostly the old, 80+ year old vines), the rest going into "Douro Tinto" and White Port.

One neat thing I noticed were the black schist pillars used as stakes to hold vines in place.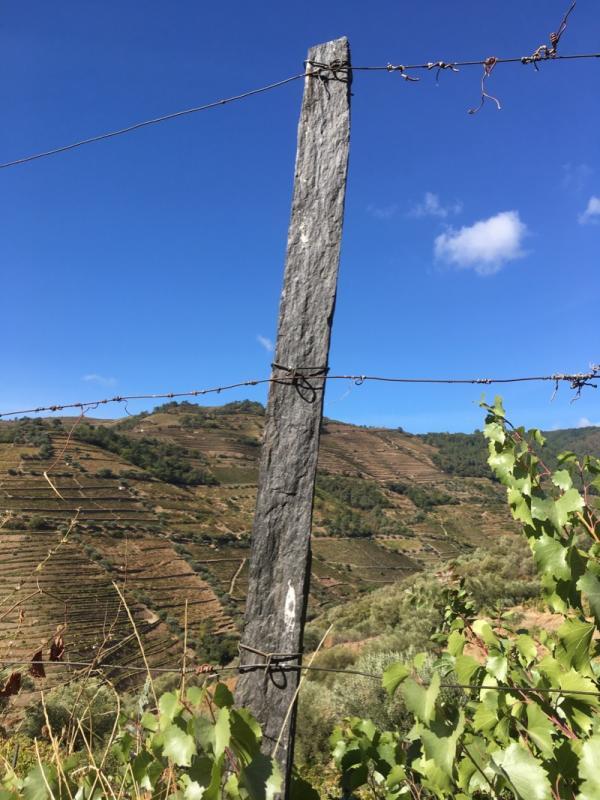 "They are heavy. They break. But they are beautiful and unique to here."

Harking back to our earlier conversation about the myriad of different grapes planted in the Douro, Touriga Francesca came up. It only has 100 years of history in the region, but is most planted grape in the Douro now. For a long time Touriga Nacional was number one, but with changing weather patterns it fell out of favor.

From Vale de Mourhos, we set off to a third site, Castel.

Jose's enthusiasm persevered.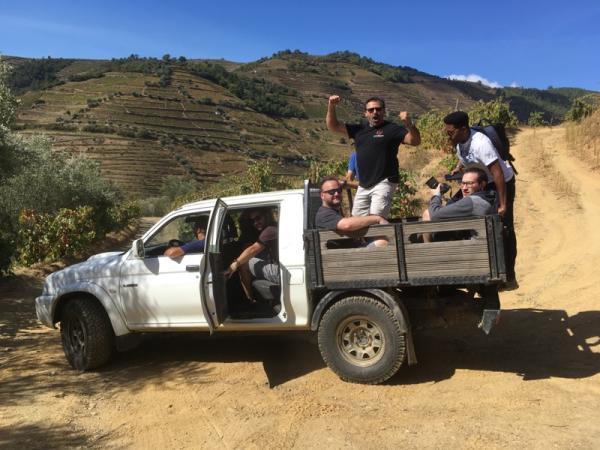 Castel was by far the most stunning, dramatic view.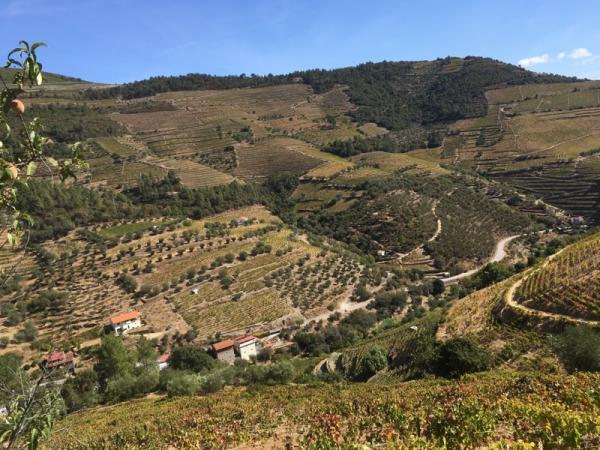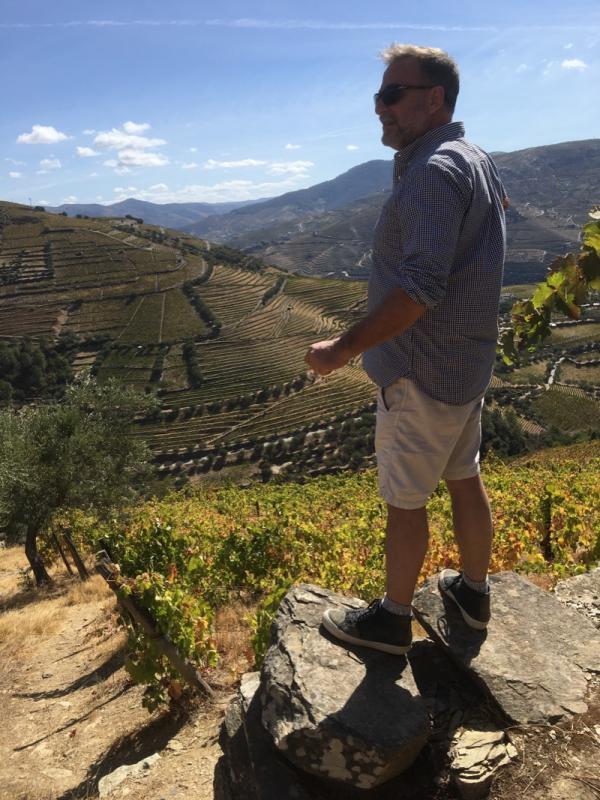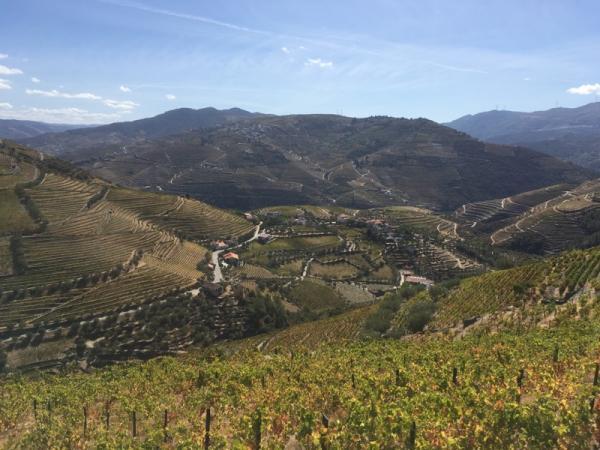 This whole area was planted by João's grandfather in 1912, and consists of four distinct parcels.

"Everything is done by hand. It's a ton of work and I'm not sure people understand that."

The dry schist walls and staircases were built by João's grandfather when he planted the vines!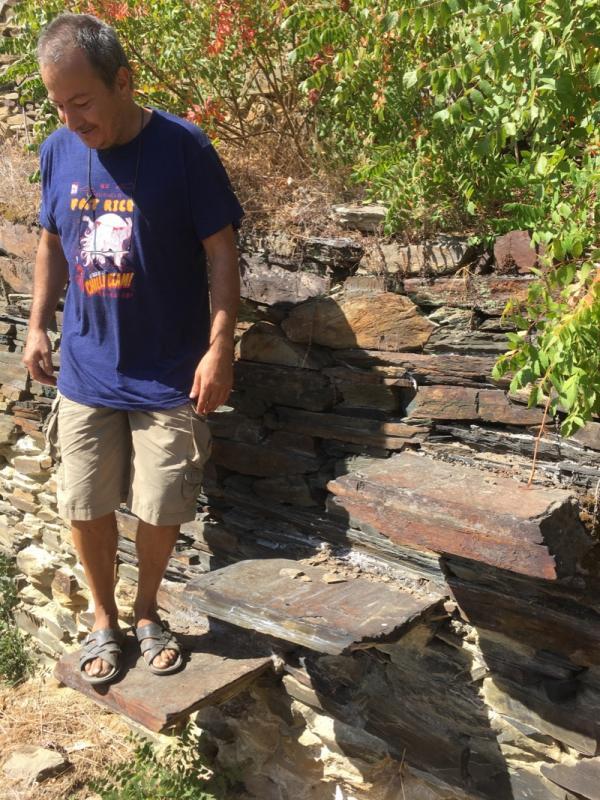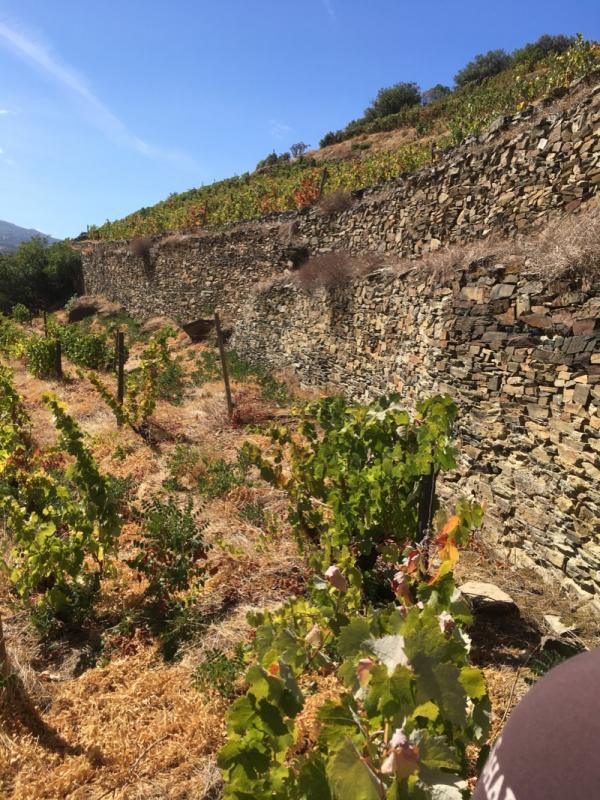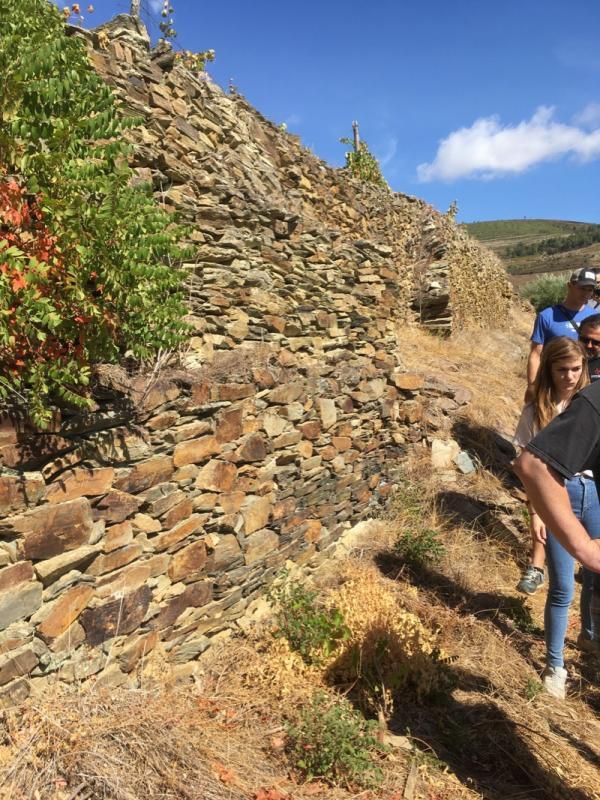 After a beautiful tour of the vineyards, it was time to scope out the winery.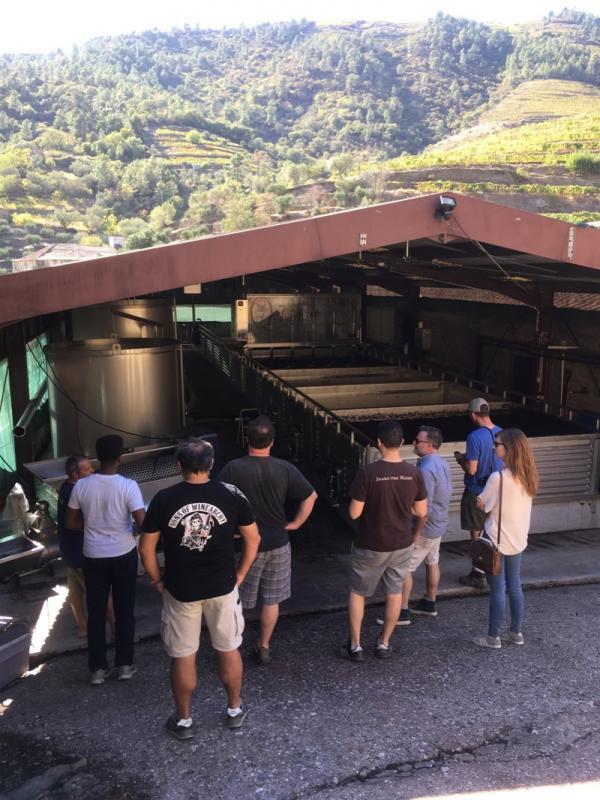 The wines all ferment in open agar, then are racked to stainless steel and aged in barrel.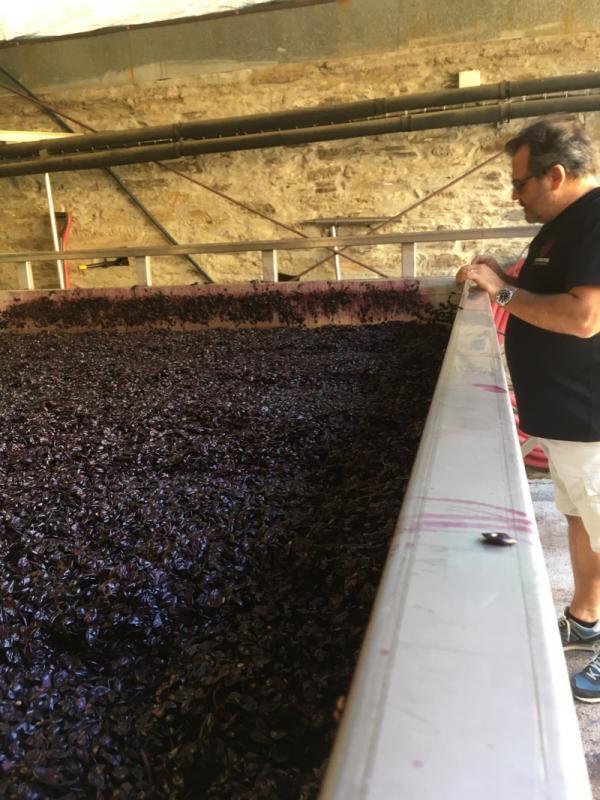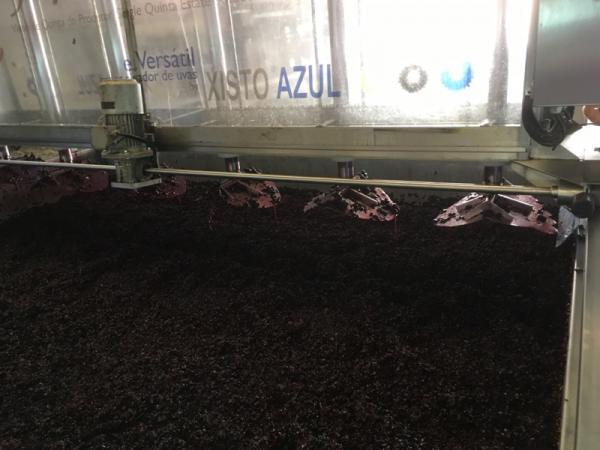 Infantado stuck with traditional foot-trodding of the grapes until 2010, when they incorporated this state of the art machine that emulates the process.
It was co-designed by Joāo and, while others have adopted it since, Infantado was the first to use it. Though he admits missing the long days of foot trodding with music and friends:

"Now we can focus our energy and man-power in the vines, which is the most important work."

Once the maceration is complete, the wines are racked to large stainless steel vessels by gravity.
The next, crucial steps occur in the cellar.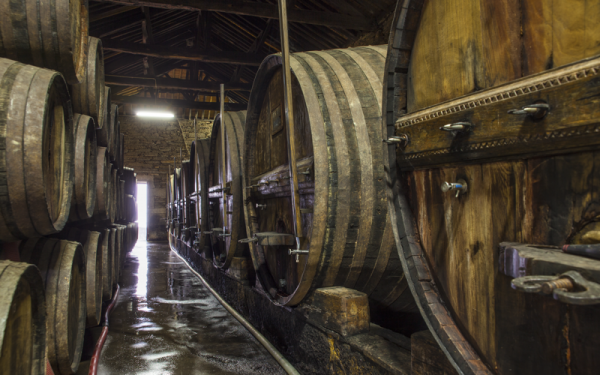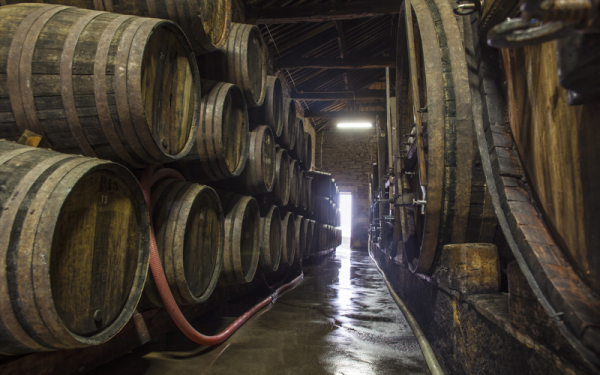 At this point, brandy is added to the still fermenting grape juice.

The big barrels are a whopping 1300 liters and reserved for the Ruby, the non-oxidative style to drink bright and young. These are over 100 years old and built by João's grandfather. An LBV at Infantado consists of the best barrels of Ruby with a few years of aging on them.

The Tawny is aged in 550 liter barrels. Since there is much less wood, the vessel is more porous, permitting an oxidative style. An Infantado Tawny is aged at least five years before release. A small amount of Colheita is selected from these and racked into even smaller barrels for further aging.

We of course tasted many delicious wines.
We also got to visit the Museu do Douro.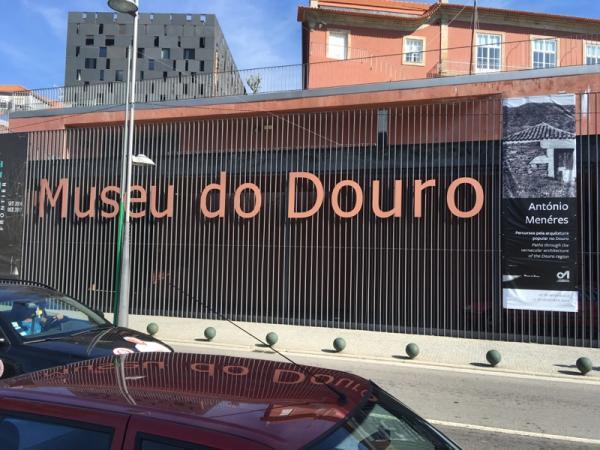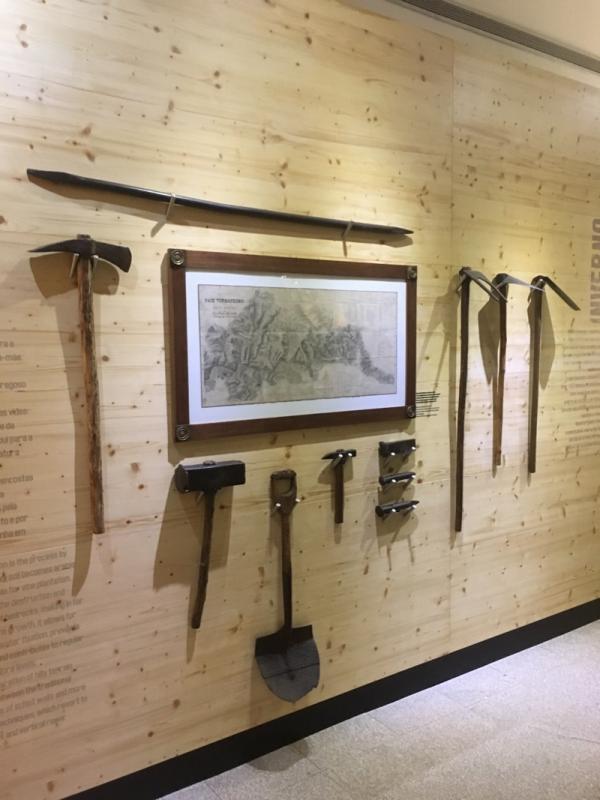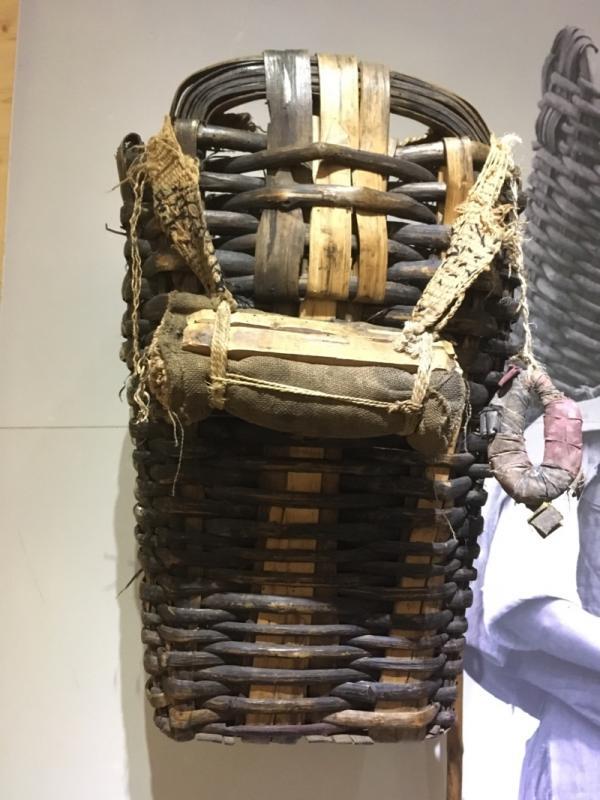 You know what's impressive? When the winery you're visiting has its own museum display.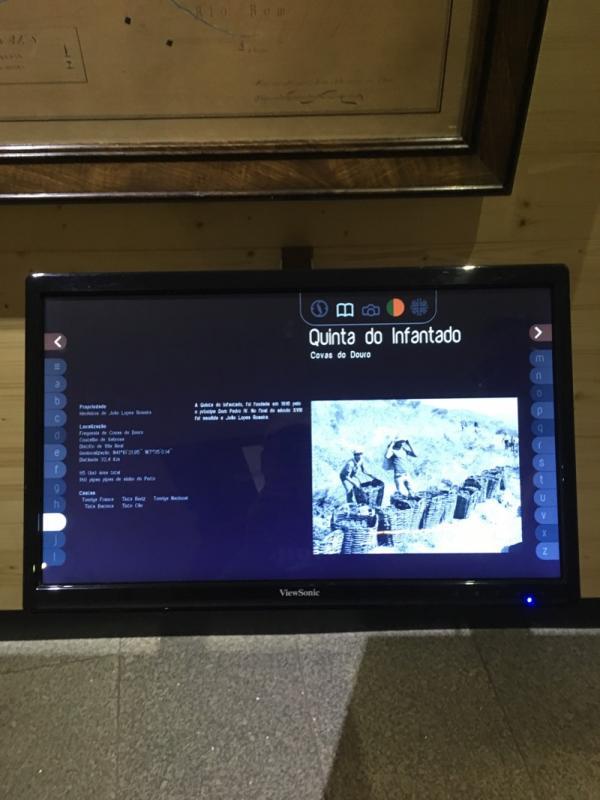 On our last day, we cruised around the picturesque city of Porto.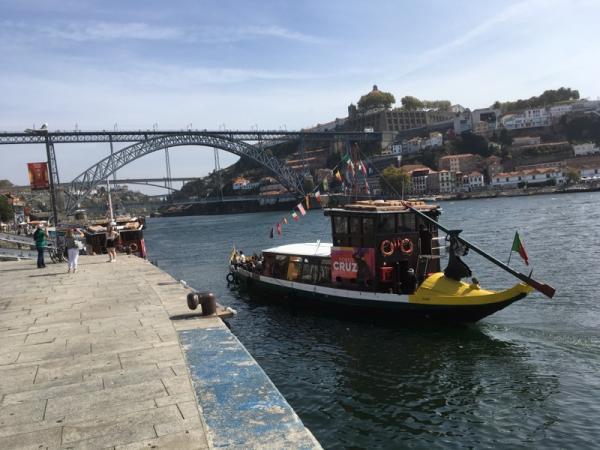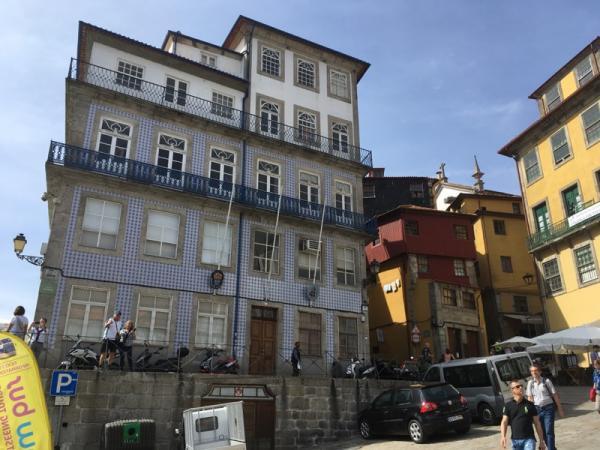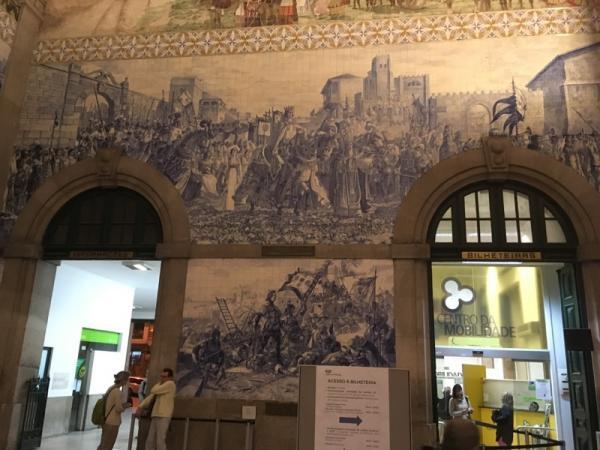 Adding to the fun, we kept finding these Cristiano Ronaldo masks everywhere: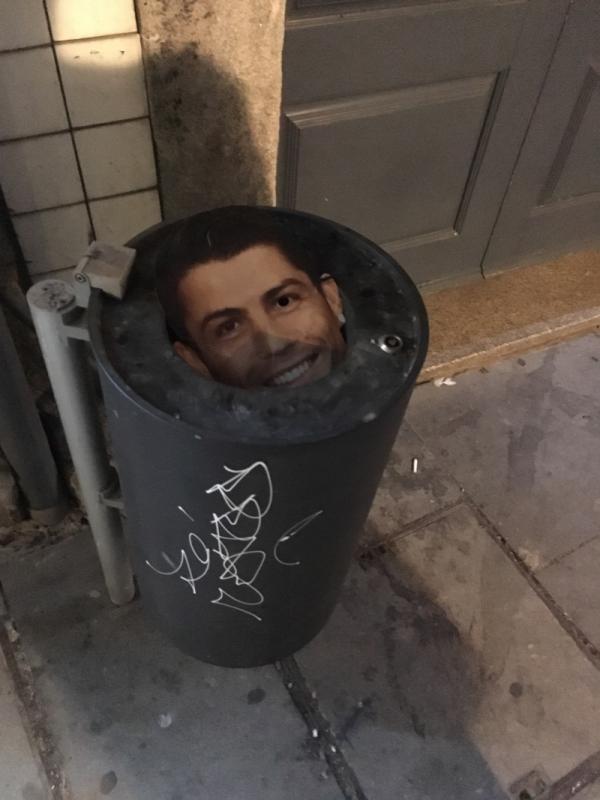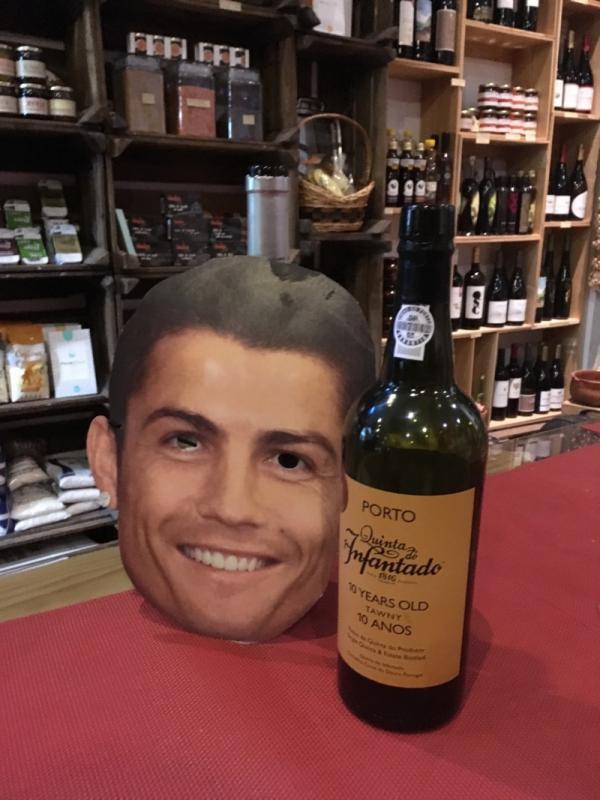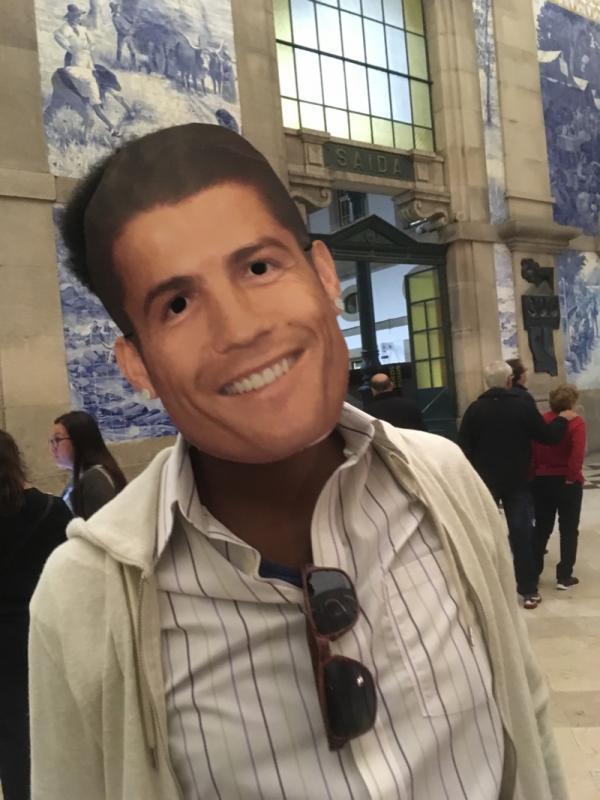 The night ended with late night-dancing to rare vinyl grooves, including this cover of Tainted Love:
No one wanted to go leave, but Porto's streets set us straight: