‹
›
Article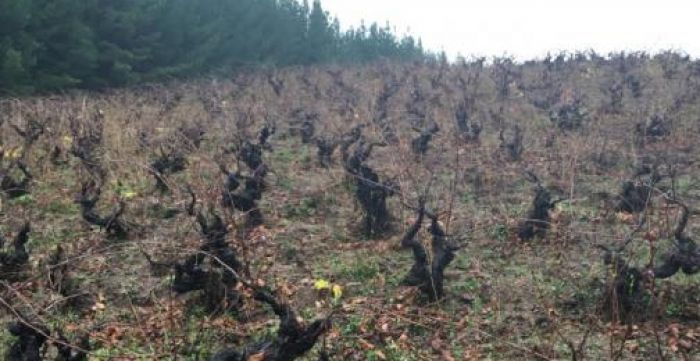 The Chile Chronicles, Part 3: Luyt Life, The Cellar and Coelemu!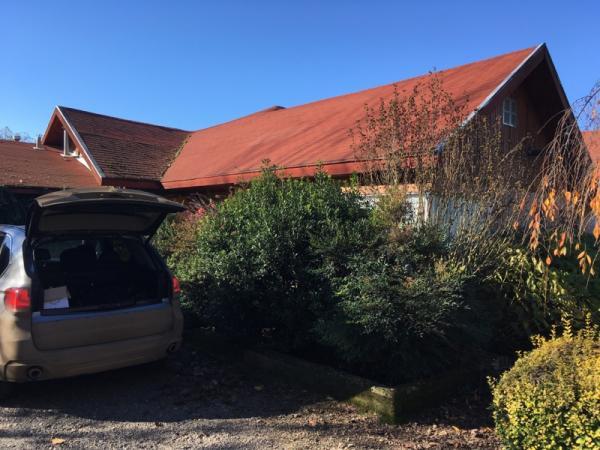 Louis-Antoine Luyt lives off an unmarked, unpaved dirt-road in the outskirts of Chillán with his wife Dorothée and three kids: Antoine, Mathilde and Benoit.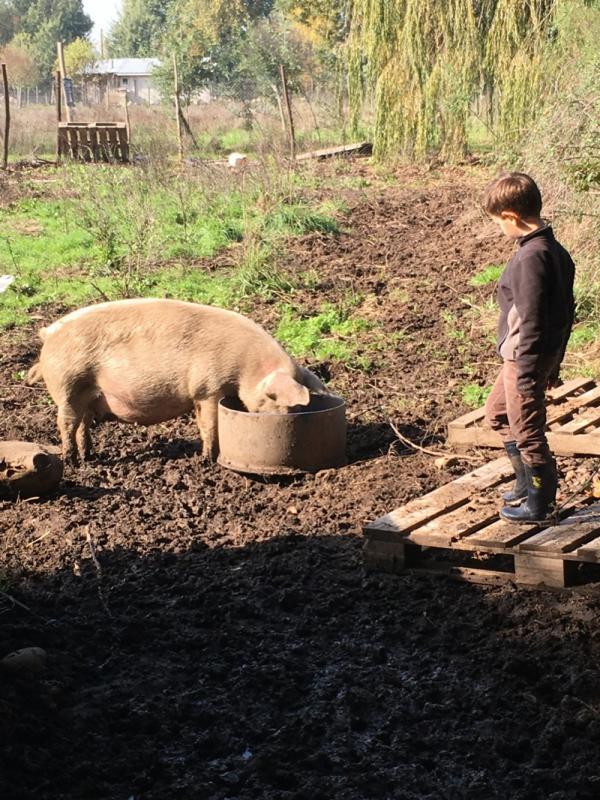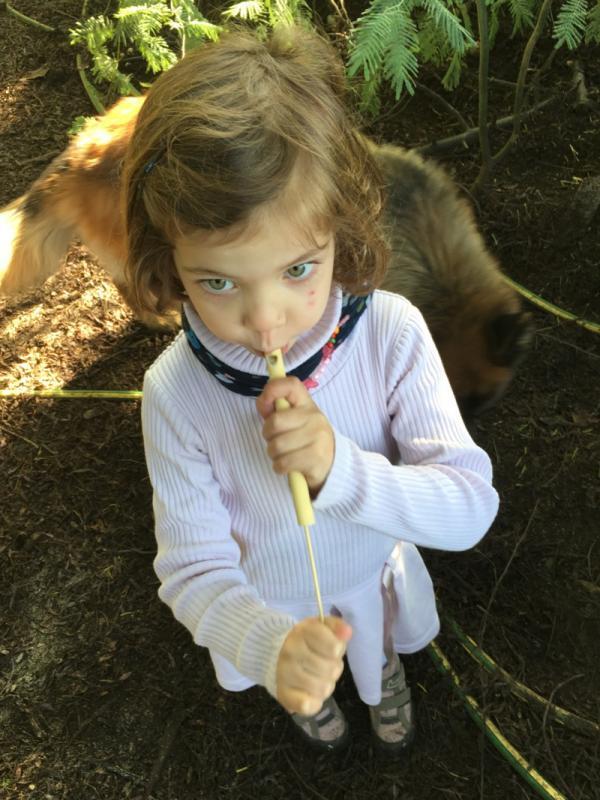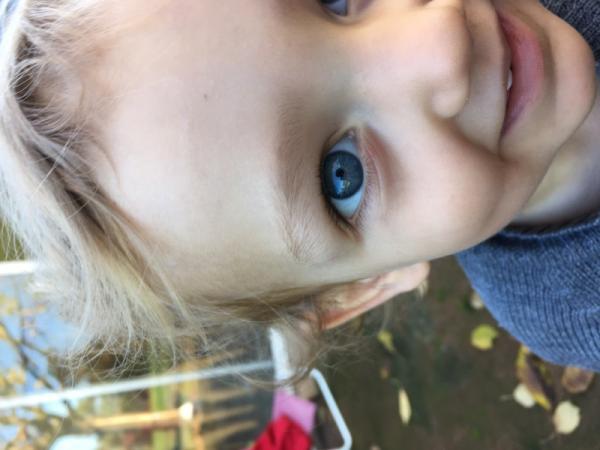 They also have four beautiful dogs: Mr Pickles, Bazooka, Ron and Jane (only three pictured).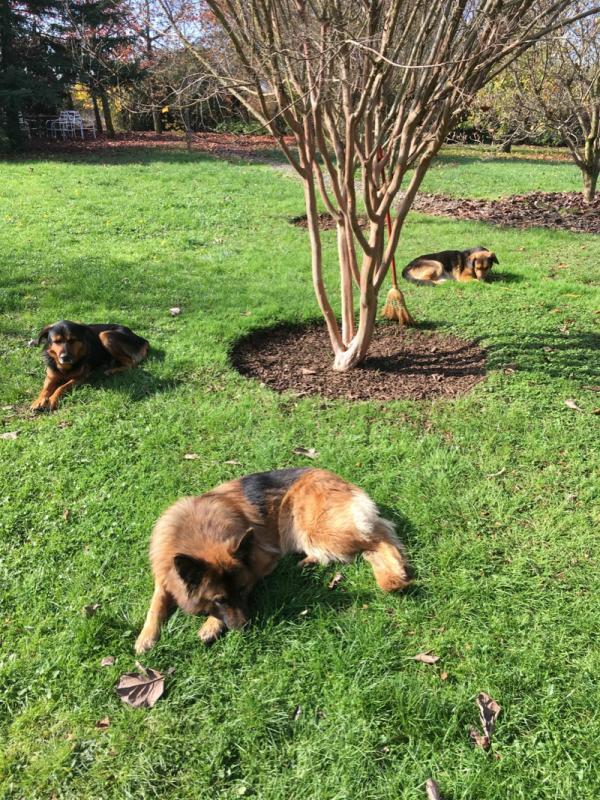 Though I would later find out this is fairly common, dozens of chickens freely roam the yard.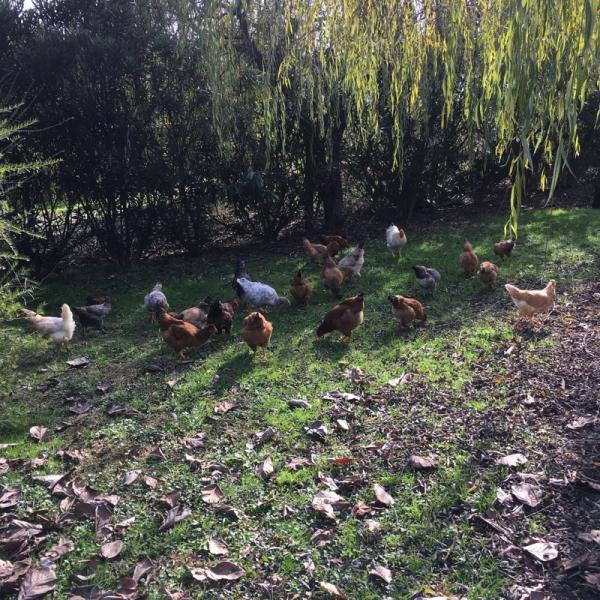 And let's not forgot Oinky, the lovable pig with a heart of gold.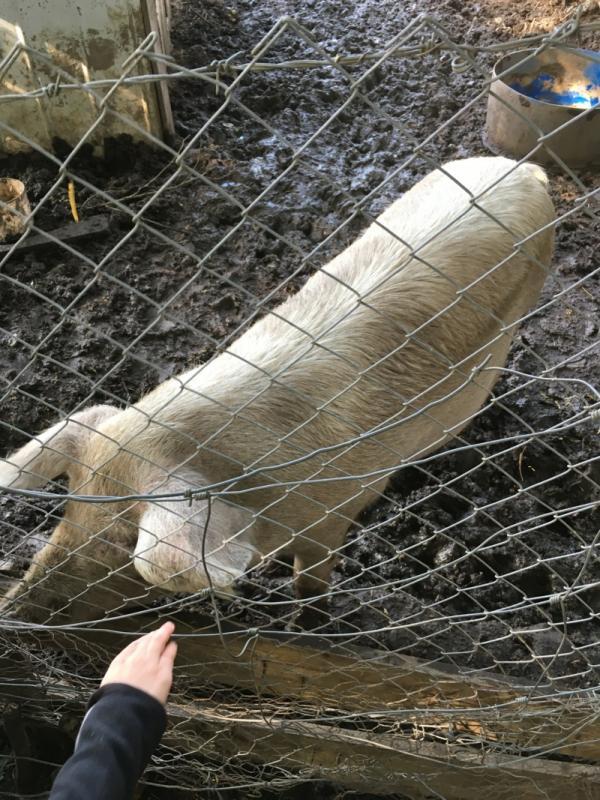 On our third day in Chile, we were feeling the beginnings of winter: besides the sun setting at 6pm (the result of a just passed daylight saving time), it was foggy, rainy and cold!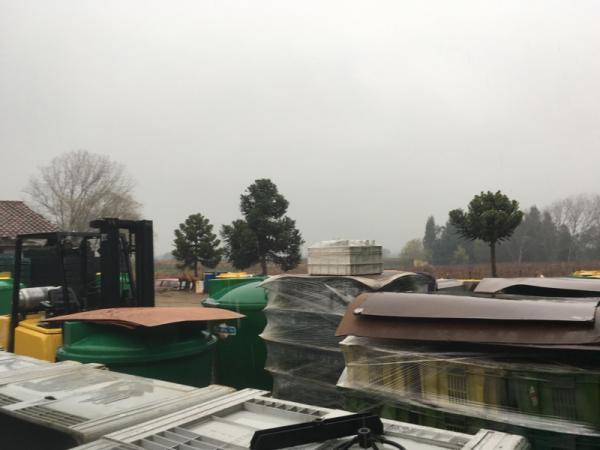 Undeterred, we set out to Louis-Antoine's cellar to see where the magic happens.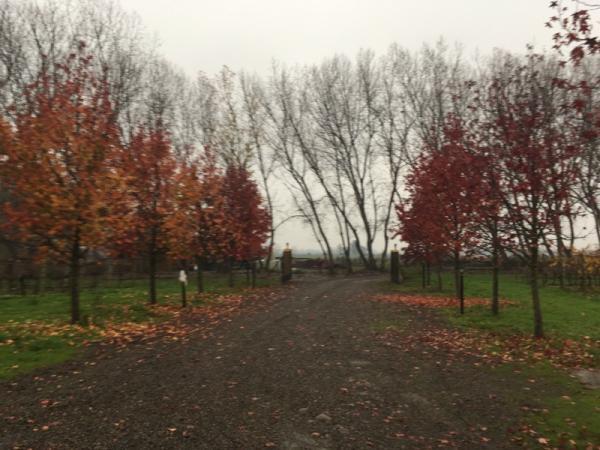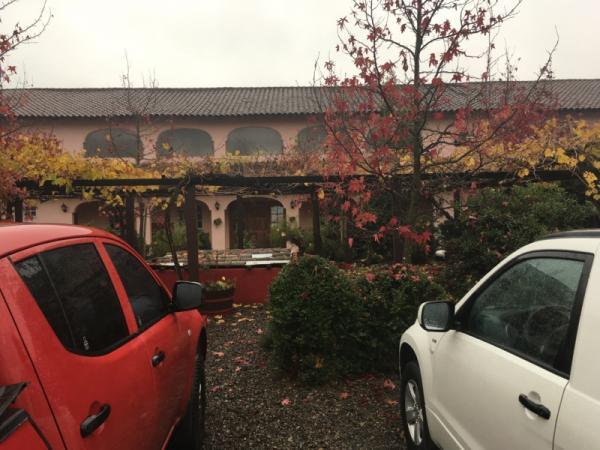 LA shares this cellar with Viña Chillán, another winery focusing on organically grown vines surrounding the property.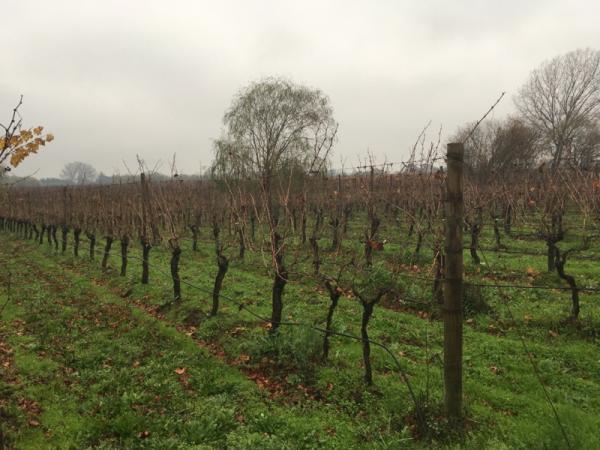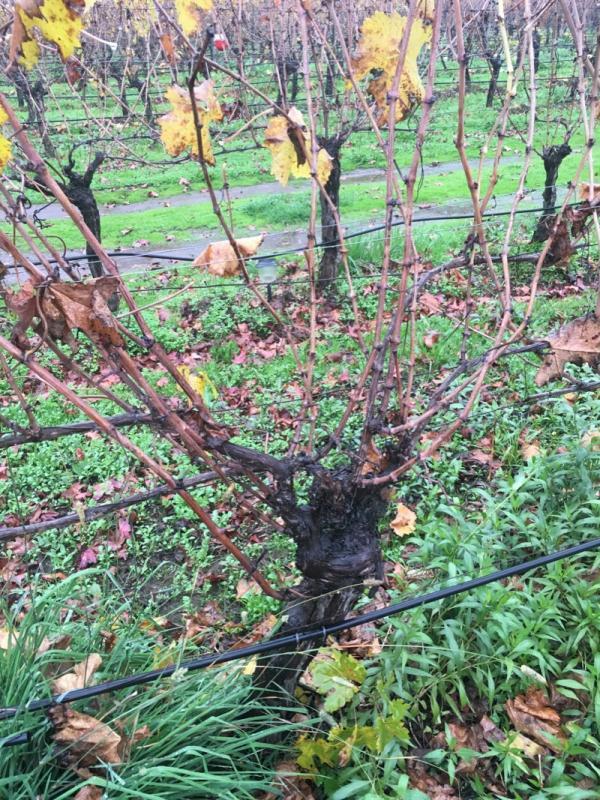 A plethora of international grapes are planted here, including Sauvignon Blanc, Cabernet Sauvignon, Cabernet Franc, País, Syrah, Carmenere and Malbec. Some of these LA vinifies in micro quantities as a side-project: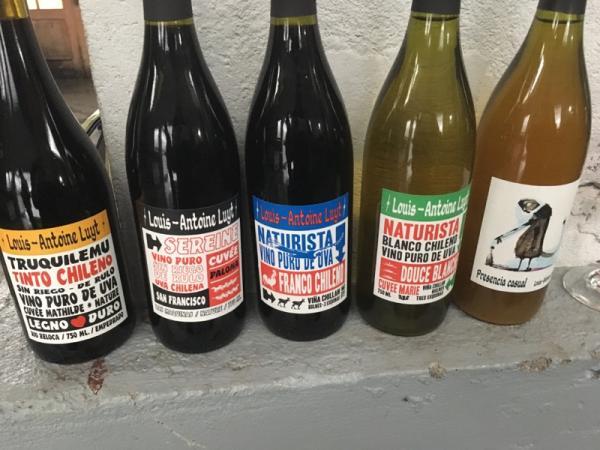 Stepping into the cellar, I spotted some familiar bottles!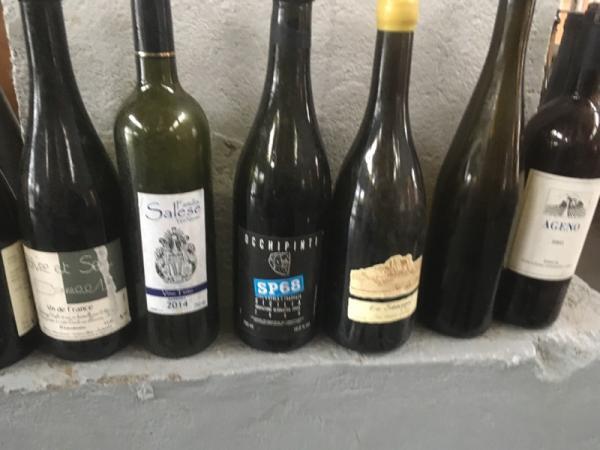 The main room mainly consists of large stainless steel and fiberglass tanks.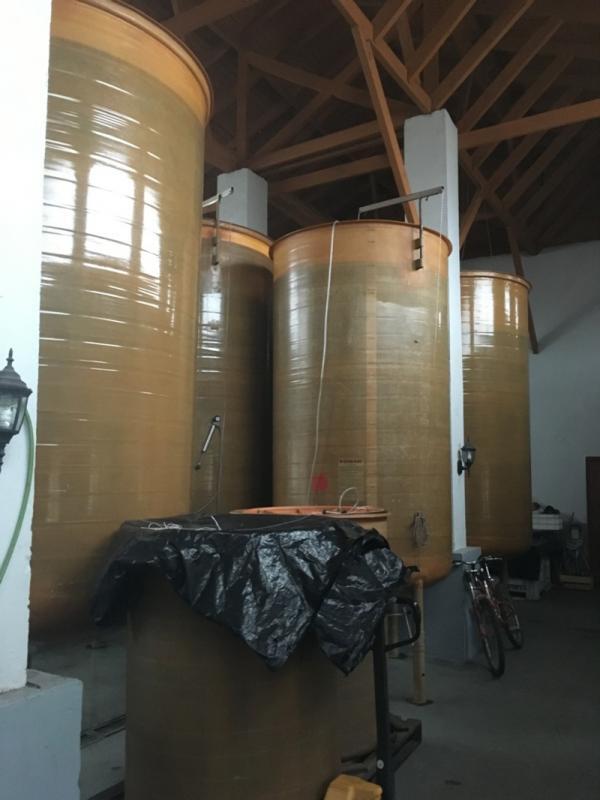 However there are also a large amount of plastic lagars.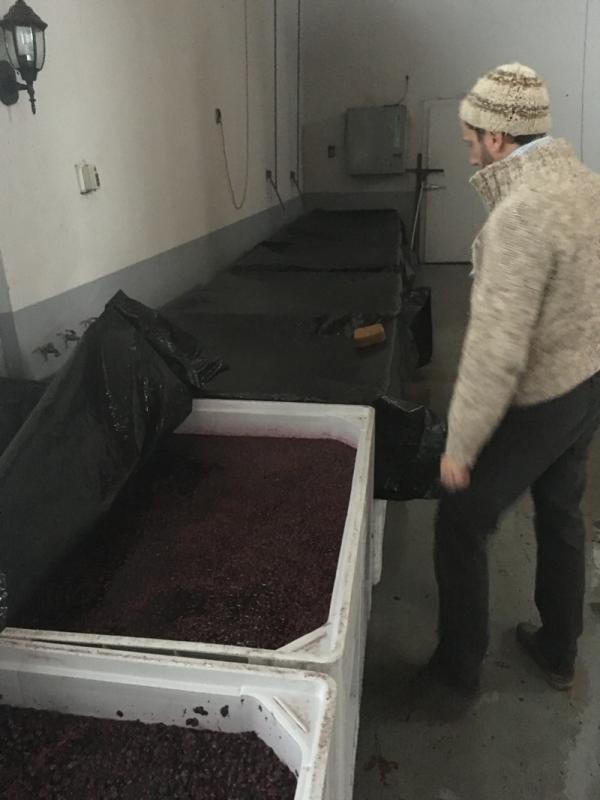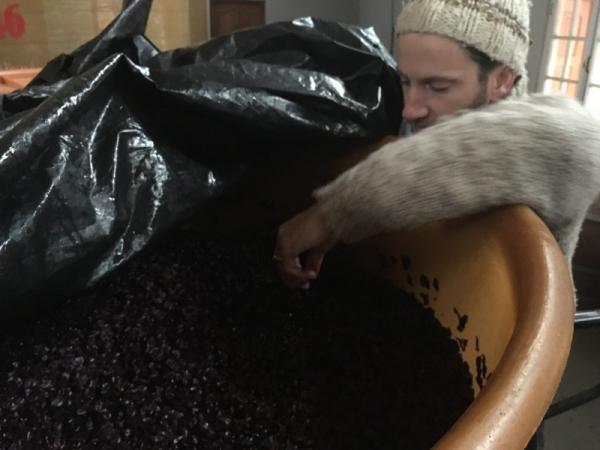 Check out that sweet sweater/beanie combo from the Quenehuao wool factory!

Anyhow, a lagar typically refers to a stone trough with an open top, but can also mean plastic or, as is more common in Chile, large wood vats.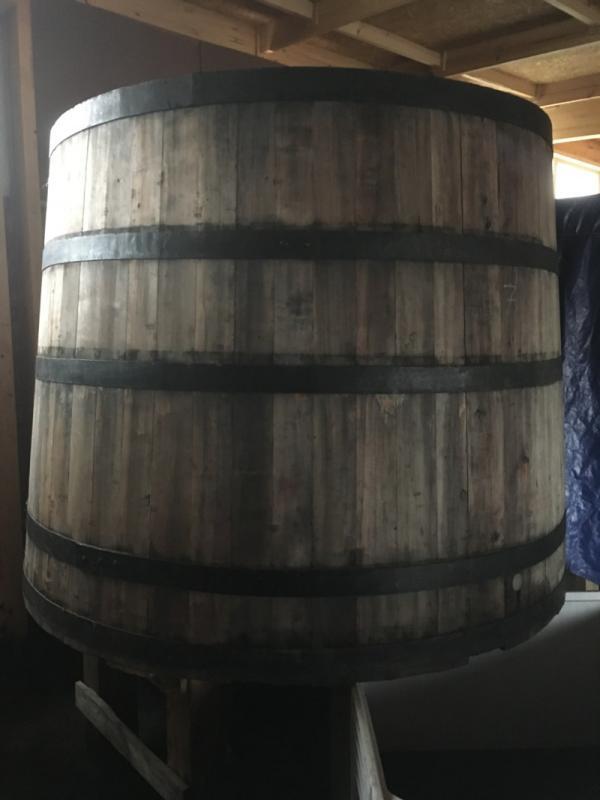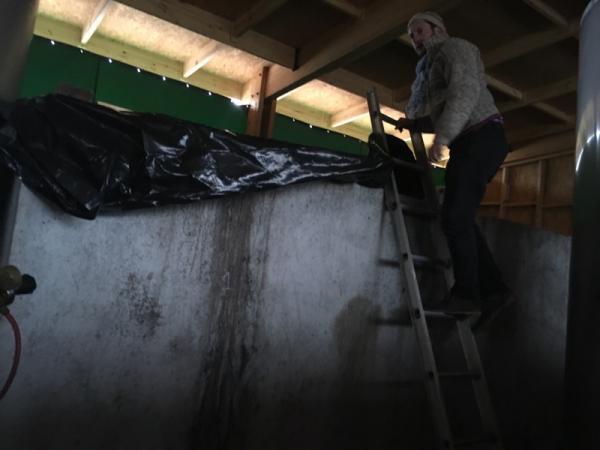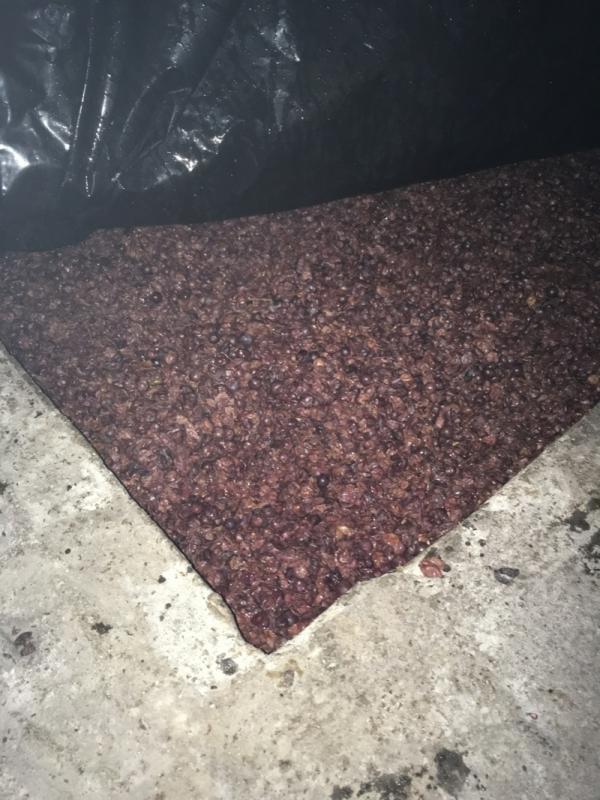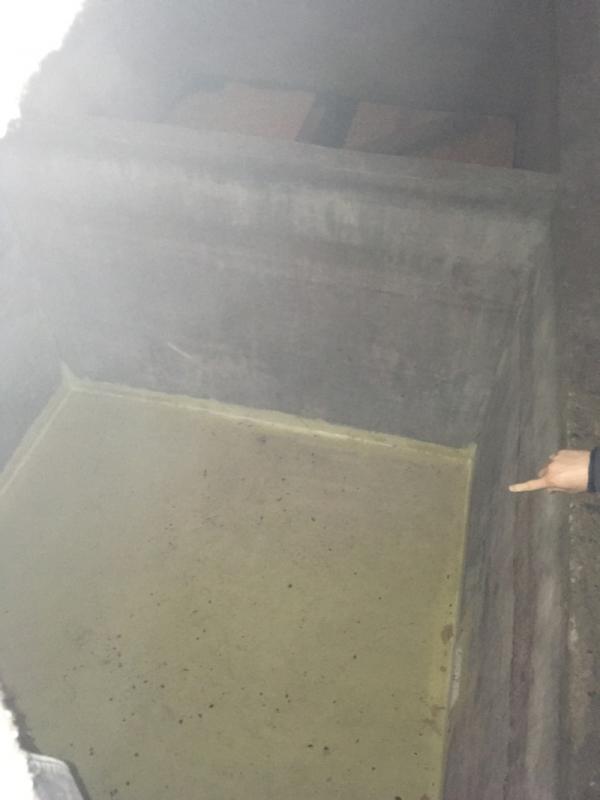 As you can see, LA has all three. Since starting his Pipeño project in 2013 (old vine País from different sectors bottled in liters), the traditional huaso style of open-top vinification has deeply affected his cellar practices.

"When I started, I worked exclusively with cold carbonic macerations because that was the only way I really knew how to make wine. In fact, I remember the first time I met your father (the late Joe Dressner), we got into a huge argument about it, with him screaming at me that all I did was carbo, carbo, carbo! He still ended up buying the wines anyway!"

The vinifications have shifted to include some carbonic macerations, but at this point are mainly whole-cluster or destemmed macerations with regular pigeages. In some cases, Luyt vinifies parts of the same harvest separately and blends at the end for more balance. The macerations are much shorter than probably anyone else in Chile, leading to a noticeably less extracted style. It also doesn't hurt that he harvests three weeks to a month before the average winery...

"Making a Pipeño is a violent form of vinification. We destem and then do nothing. Everything happens really fast."

In a way, the Pipeño approach shares similarities with the hands off, semi-carbonic vinifications of the Beaujolais (famously dubbed by Marcel Lapierre as "lazy man's winemaking"). But working with open-top containers (which remain open throughout vinification, in itself much more of a challenge), has shown LA that it was time to reevaluate his winemaking practices.

"I think my separate vinifications, playing with pigeages, destemming and whole-cluster, short macerations, long macerations, blends... It's partly experimentation, but I do believe it adds complexity to the wines. Since moving away from carbonic macerations, I've had to find my own way."

We spent our morning tasting wine, which isn't particularly interesting so I'll spare you. More interesting was our lunch!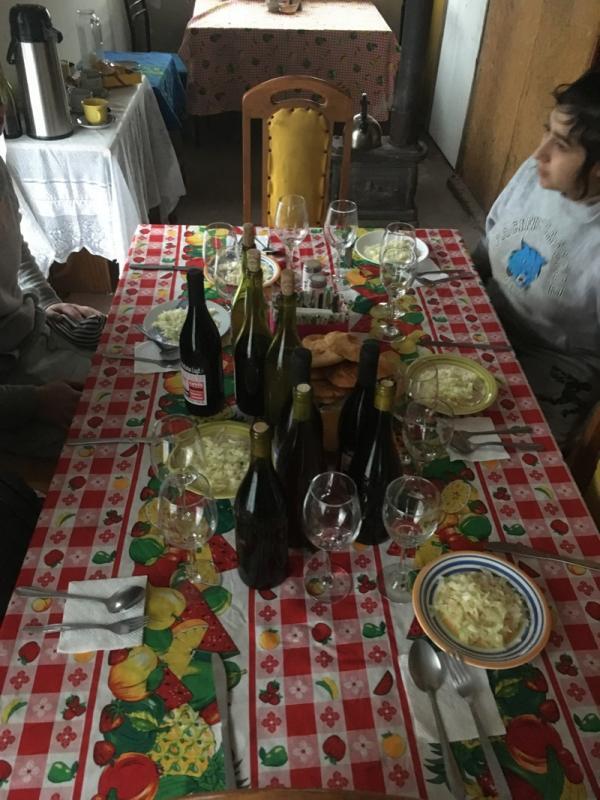 Every day, LA and his team have lunch just a few 100 meters away in this "clandestine restaurant".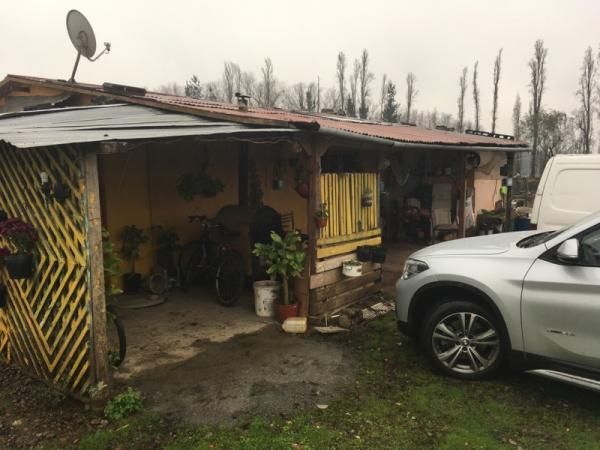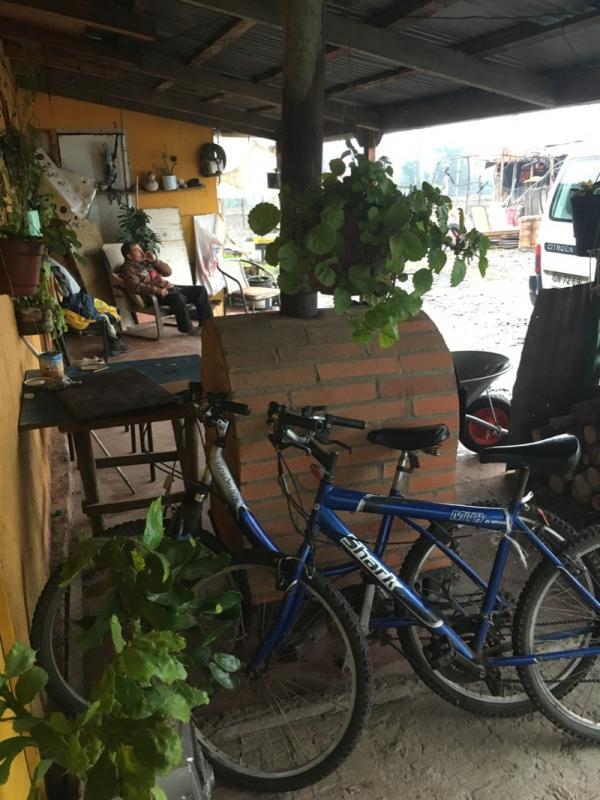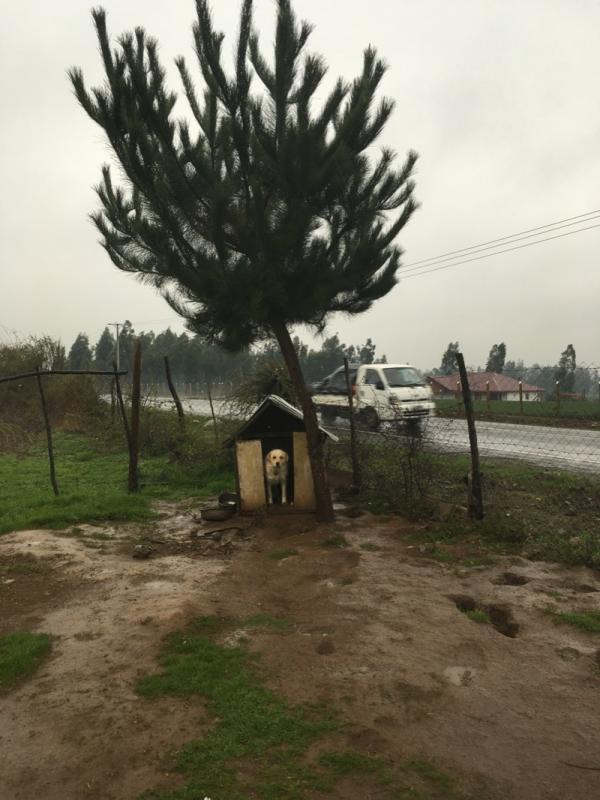 LA has struck an agreement with the lovely Angelica (pictured in the middle) to make daily meals for his team.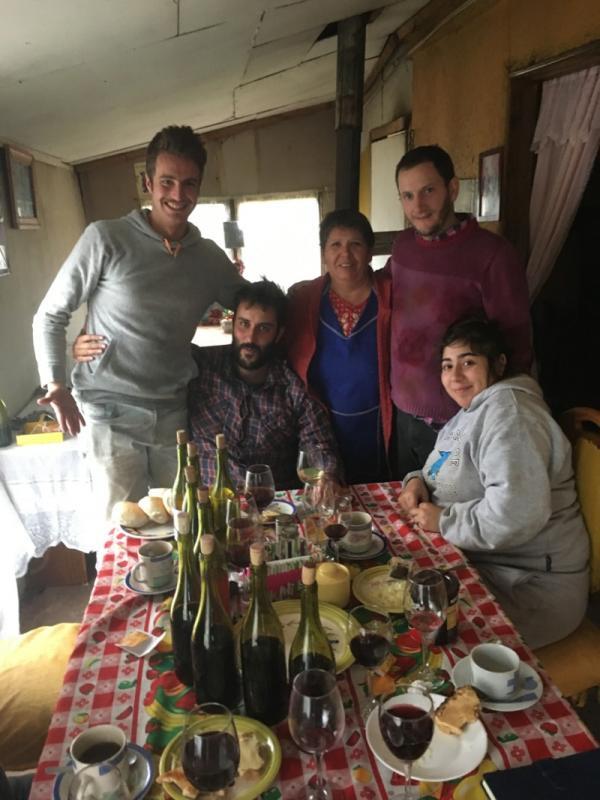 "Her husband is a farmer, and she cooks for his team, the Chillán team and mine. She's the best."

Her homemade sopaipillas were banging, as was her chicken stew.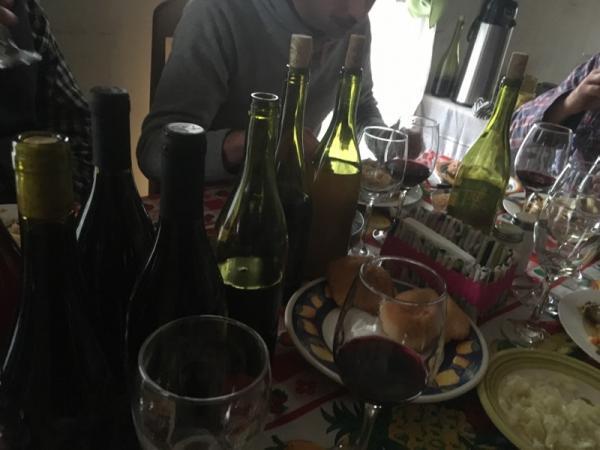 Tea was heated right off the furnace.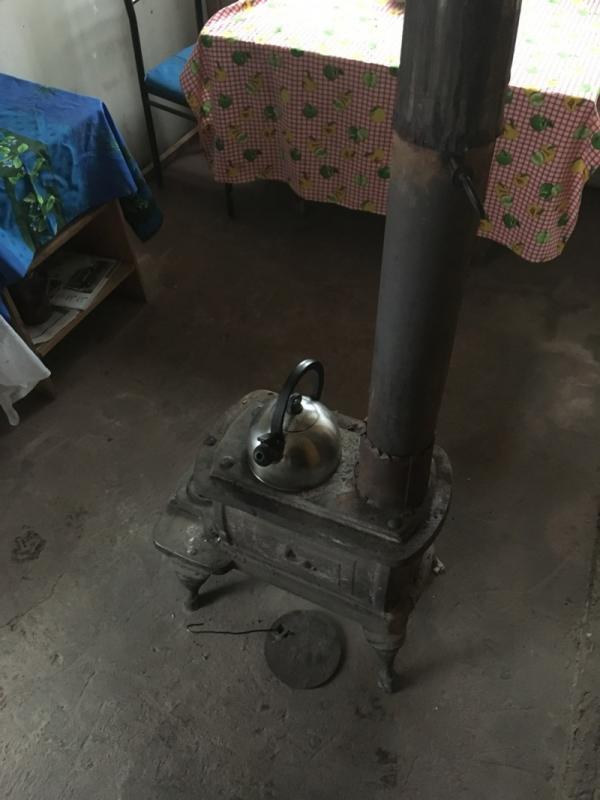 The whole room had some funky details.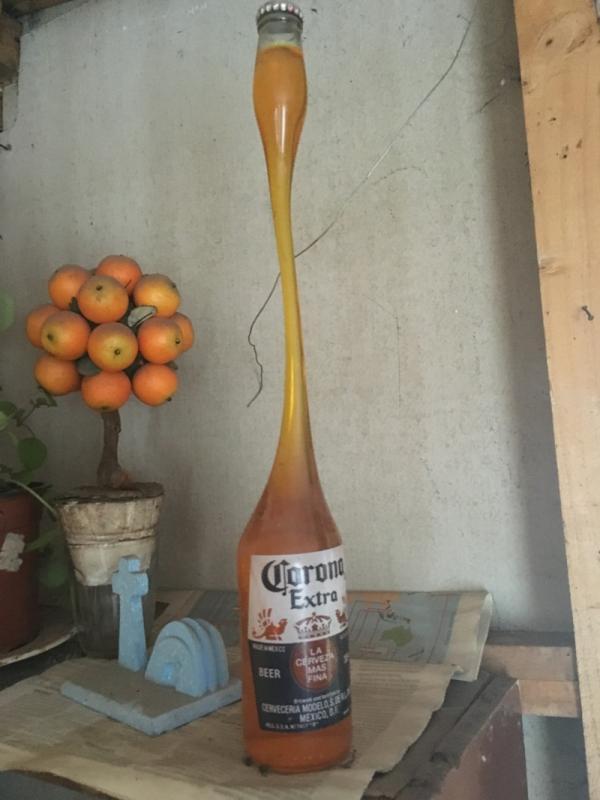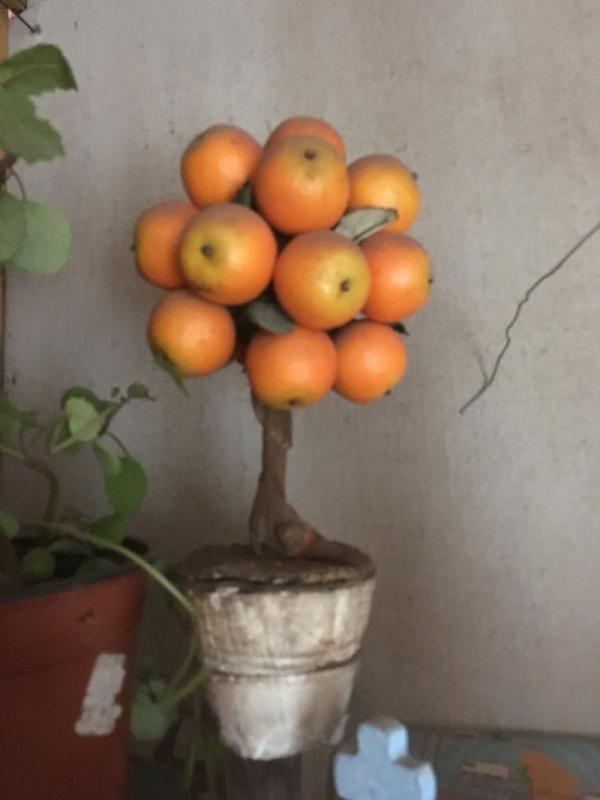 My favorite was a picture of a decapitated pig head in a bucket next to happy family pictures.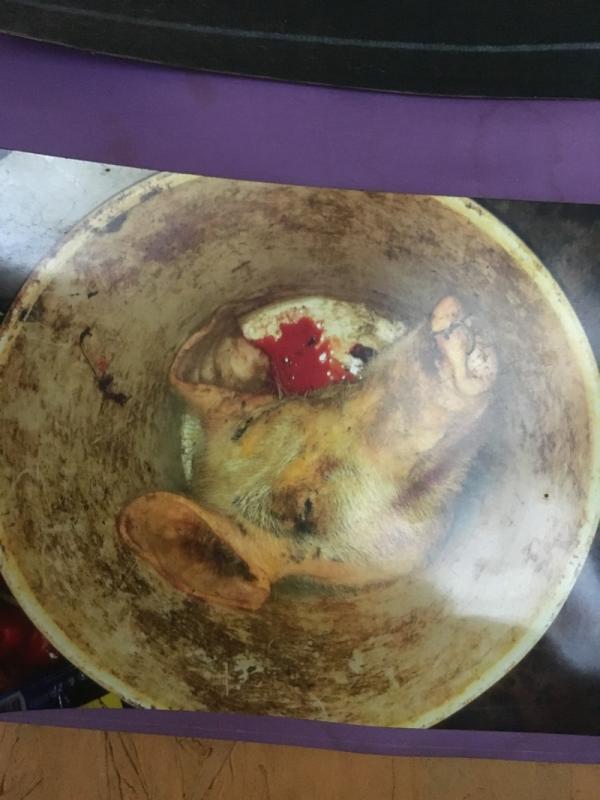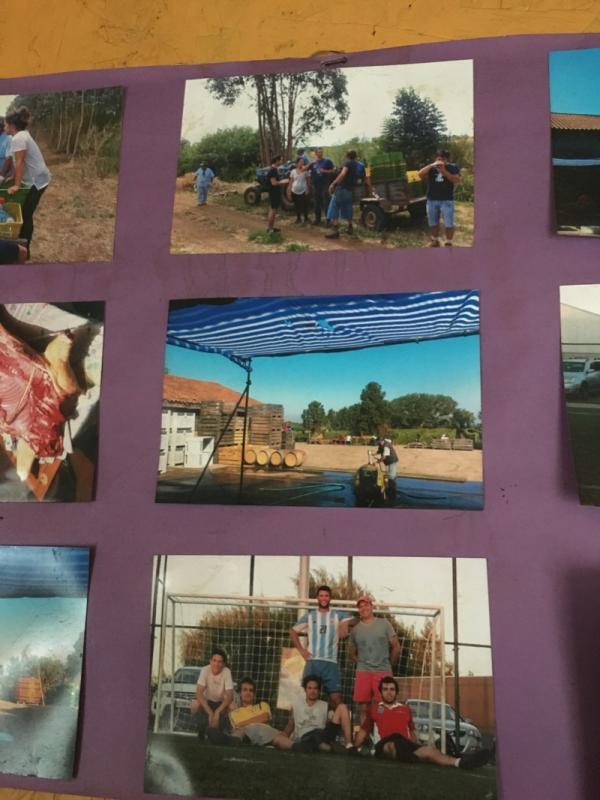 After lunch, we drove for over to the Coelemu vineyard that produces "Gorda Blanca" and the "Coelemu" Pipeño.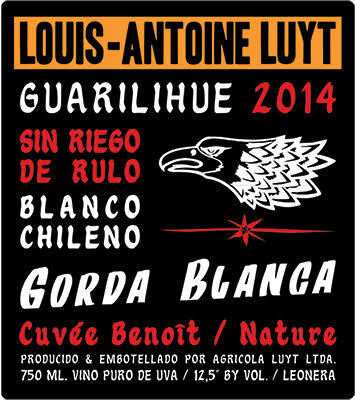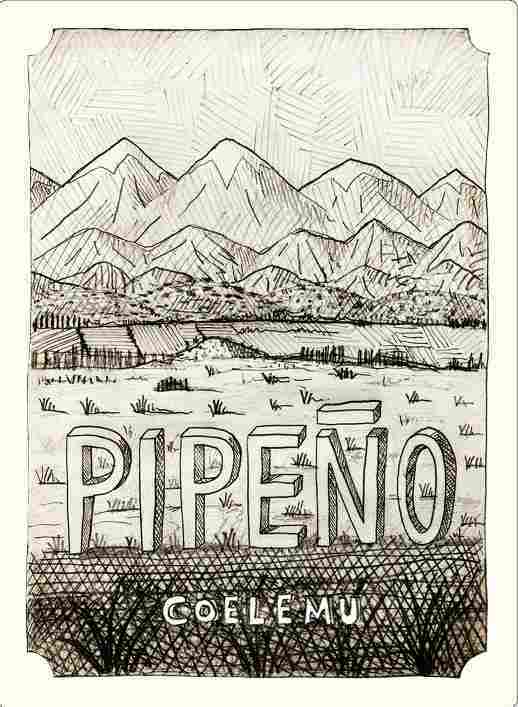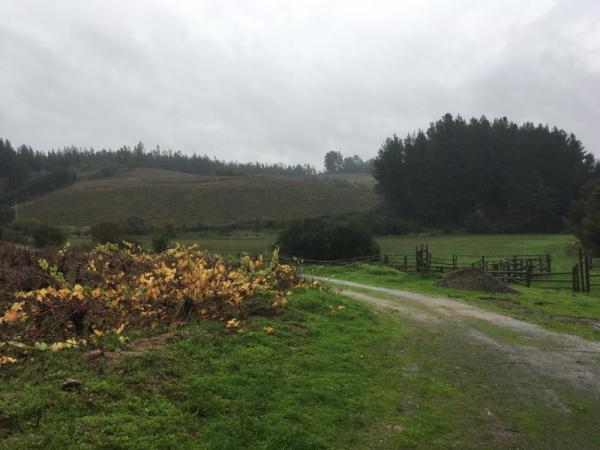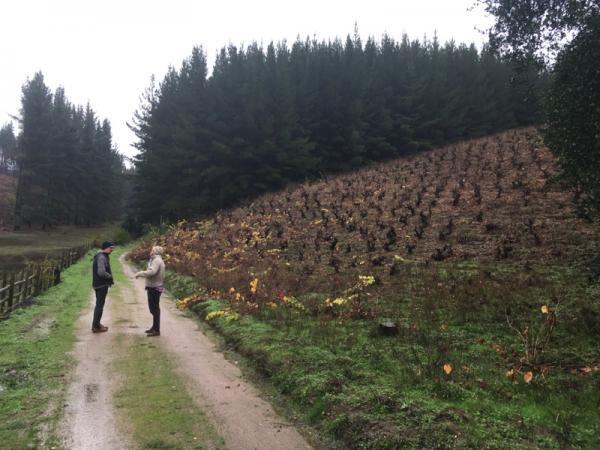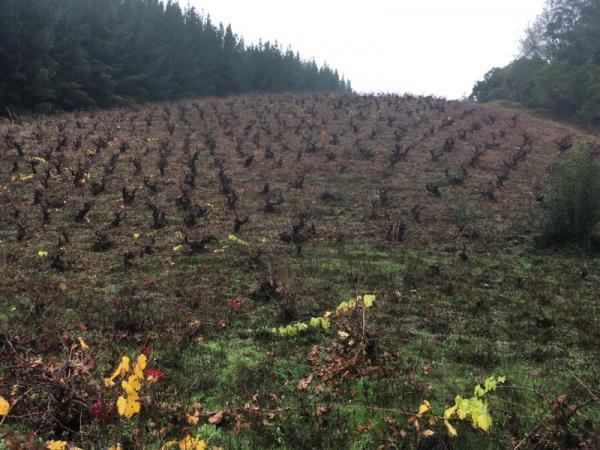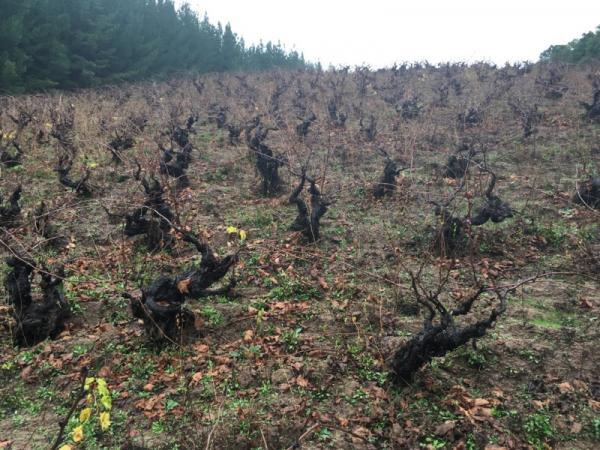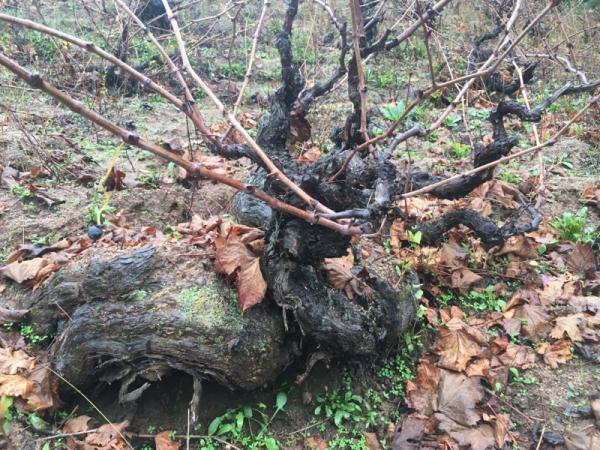 The steep hill pictured above is 300 year old País that have never been exposed to chemicals. The soils consist of heavy red clay with decomposed quartz and granite subsoils, and are worked by horse.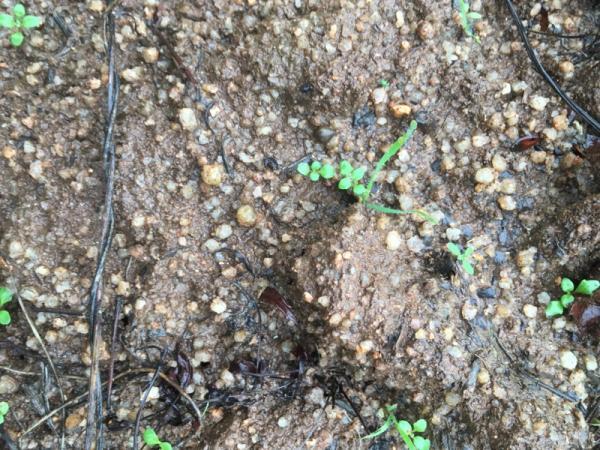 The vines are within a private property of a very wealthy couple's country house (which can be spotted to the left of the picture below.)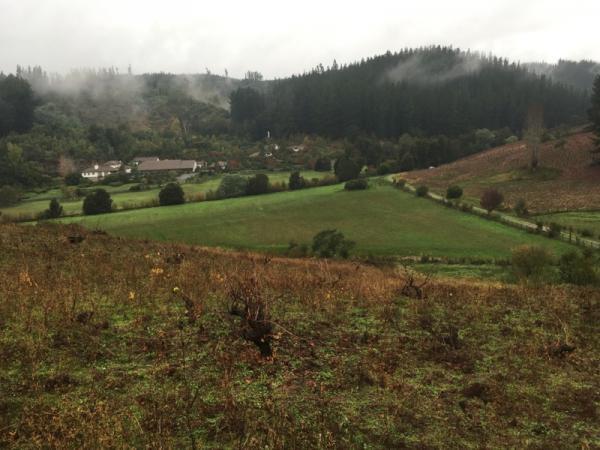 "They are here maybe one month a year. I'm not sure what their incentive was, but they've always worked the vines with tremendous respect. I'd actually been looking in this sector for quite some time, but was having no luck. They are the ones who contacted me."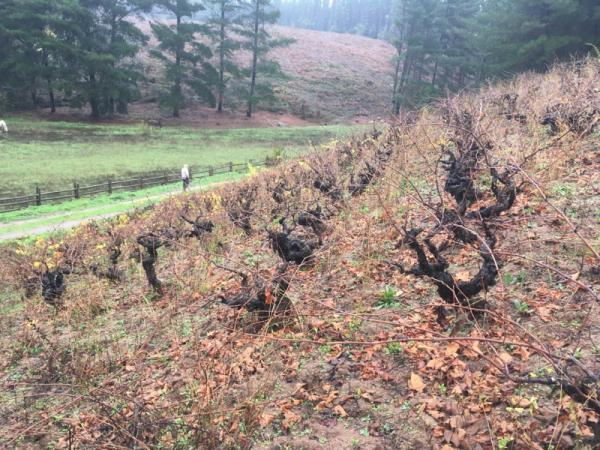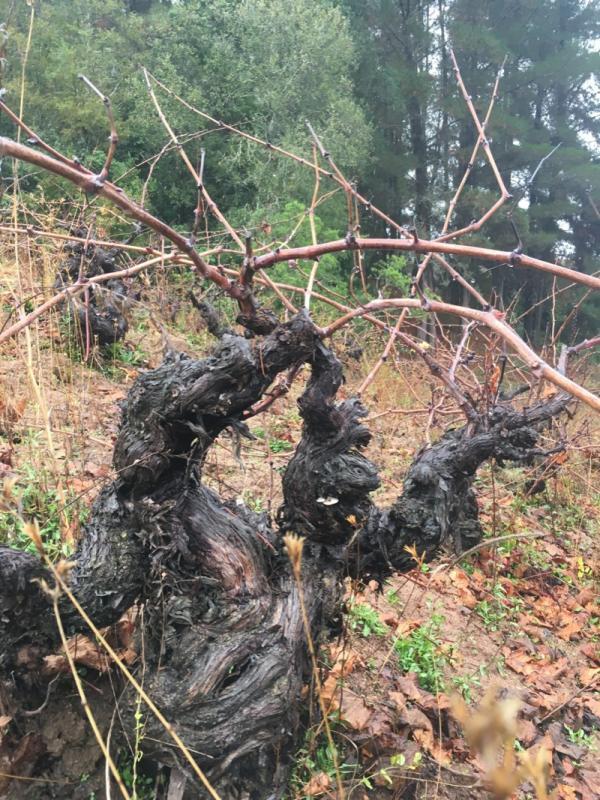 Further along the path, another extremely sleep hill is home to 300 year old Moscatel (Moscato d'Alexandria) and some old vine País.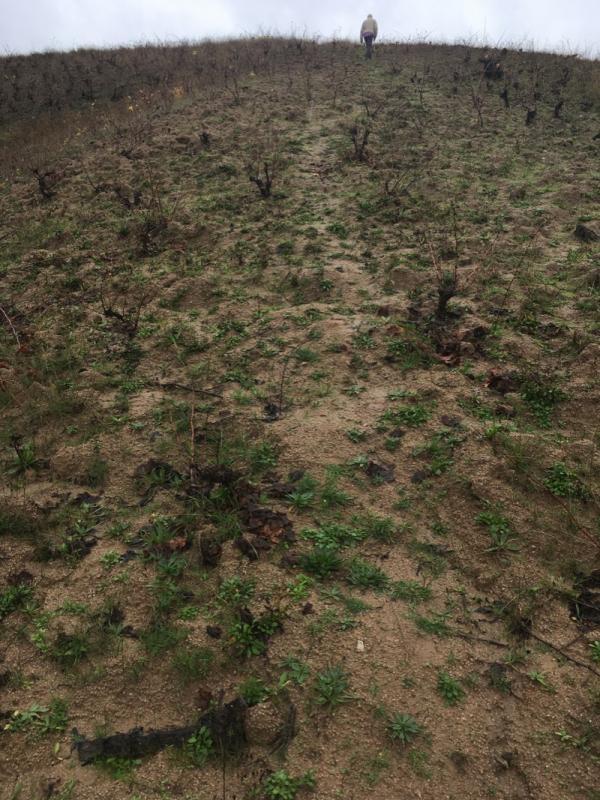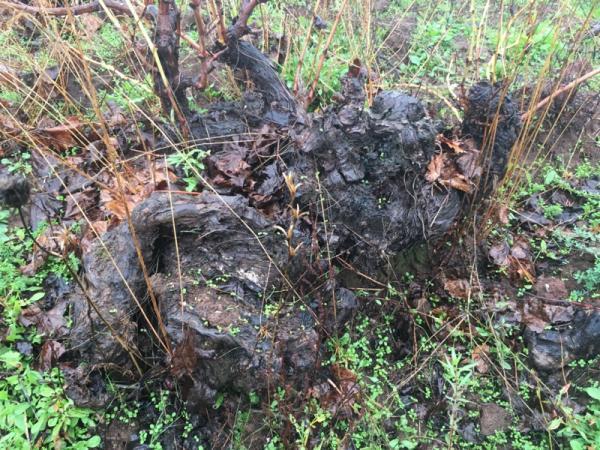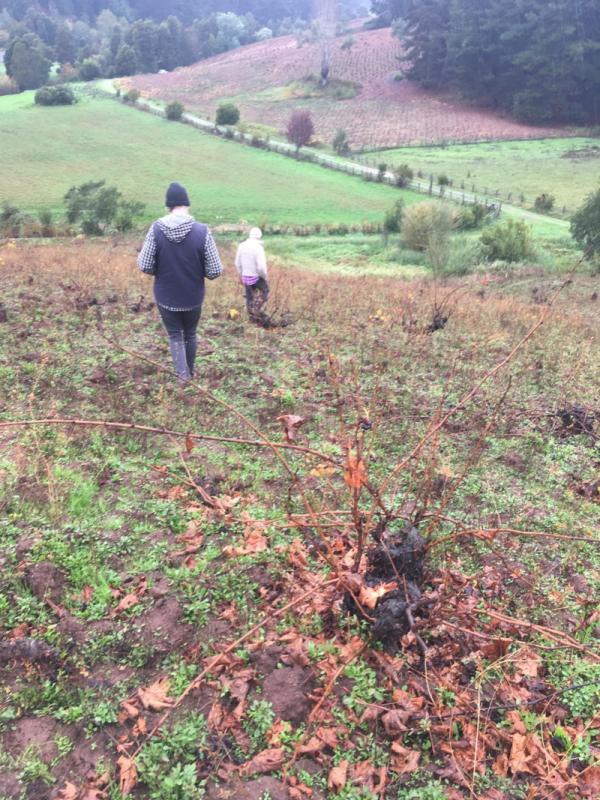 As you can see, the vines here are very sparse.

On our way back home, we drove through a sector called Juarilue, which apparently is very... MORMON?

Apparently, this sector of the BioBío was once one of Chile's most prolific viticultural regions. But when the wood industry began gaining major traction, the cellulose companies realized they needed to sober up the locals, many of whom had a reputation for over indulging in the fruits of their labors. So they started subsidizing churches hoping to get people off the hooch. And I guess it worked!

To be fair, you don't want your workers to be hammered when chainsawing huge trees.

Within this sector, we were supposed to visit a newly sourced parcel of Cinsault but got lost for over an hour on dirt roads. LA never uses a GPS to get anywhere because these parcels are not searchable. It's an impressive skill, but in this case didn't pan out according to plan...

Still, we got some redemption by ending our day with the Figeroa family.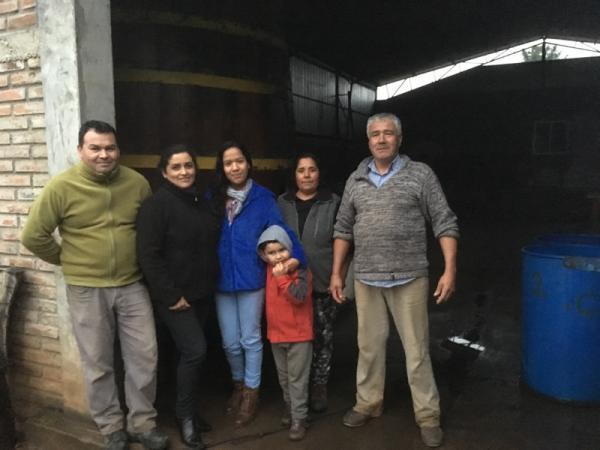 The Cinsault parcel we were trying to visit was theirs. Instead, we checked some of their Chasselas (yes, Chasselas) and Moscatel and pet their crazy-eyed dog.