‹
›
Article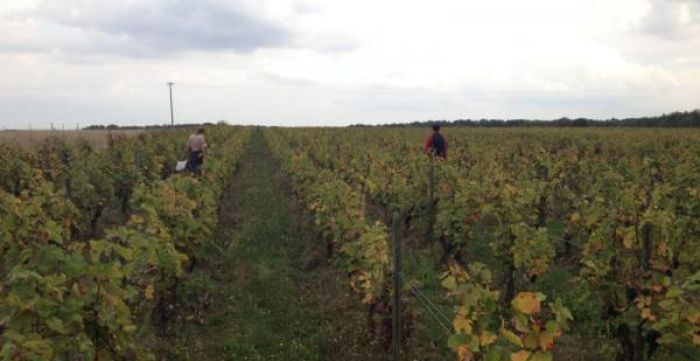 The Didier Diaries, Part 4: Visiting a Colleague!
Originally published on November 4th, 2014. Words and photos by Jules Dressner.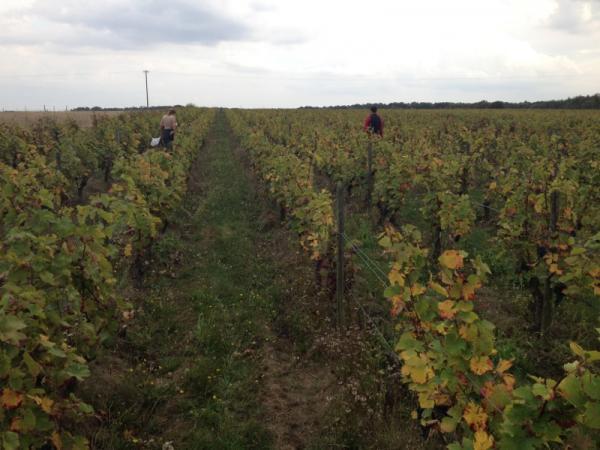 On a lovely afternoon, Julien Pineau and I accompany Didier to Domaine de la Méchinière, an estate run by Valérie Forgues. Didier chose to wear this sweet T-Shirt, purchased in NYC during a trip in 1998.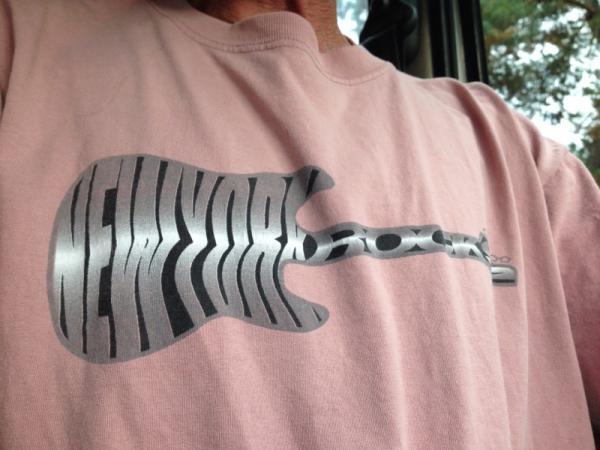 Founded in 1999, Méchinière spans 14 hectares in Mareuil-sur-Cher, is planted in the six grapes of the Touraine AOC and is in its second year of converting the vines to organic viticulture. Didier met Valérie because she is dating his brother, and for the last few years has been helping her out in the cellar.

"She's gone through a lot of setbacks and I think she deserves the help. She's a fast learner and I think that she will be able to do everything on her own very soon."

Here is her awesome dog Drago, Crusher of Souls.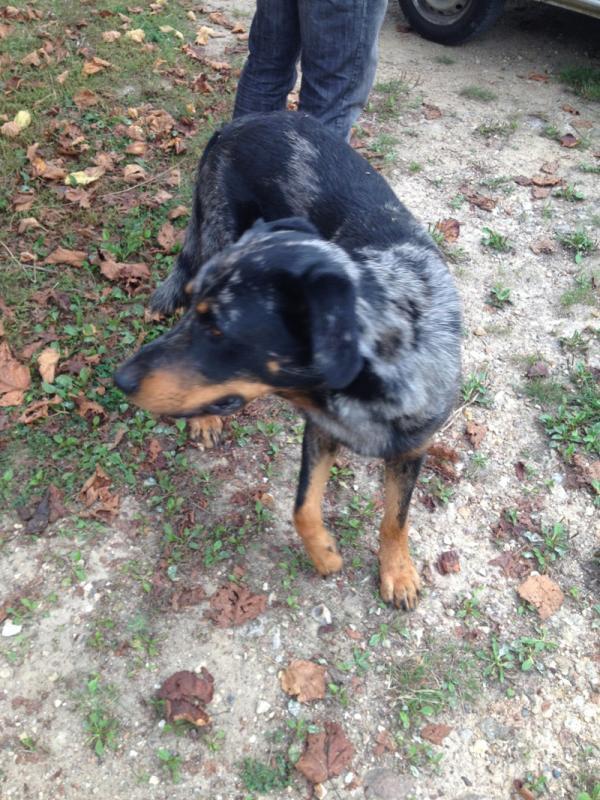 The reason for our visit was to scope out the damage from the what would turn out to be the hot topic on everyone's mind: the drosophila suzukii. Originally from Japan, these flies have been fucking shit up in the US since 2008, and were first spotted in France sometime in 2010. They look like fruit flies (which are a common occurrence around fruits, so no one really worried at first), and feed themselves by stinging soft summer fruits and sucking out the sugars. They also lay their eggs between the skin and the pulp, and in both cases the berries start turning to vinegar. Normally these bugs die after summer, but the strange climactic conditions of 2014 kept them around too long. As far as anyone knows, this is the first time they've actively targeted grapes in France.

Here's what the damage looks like: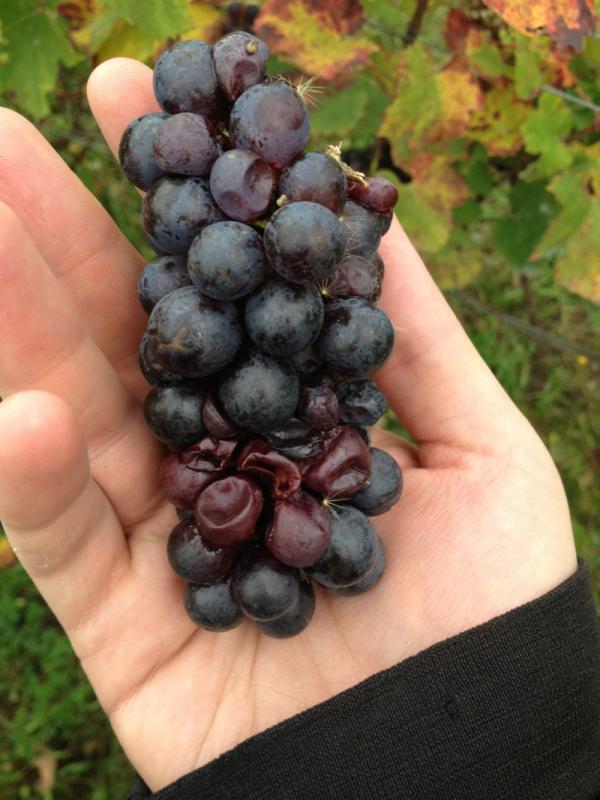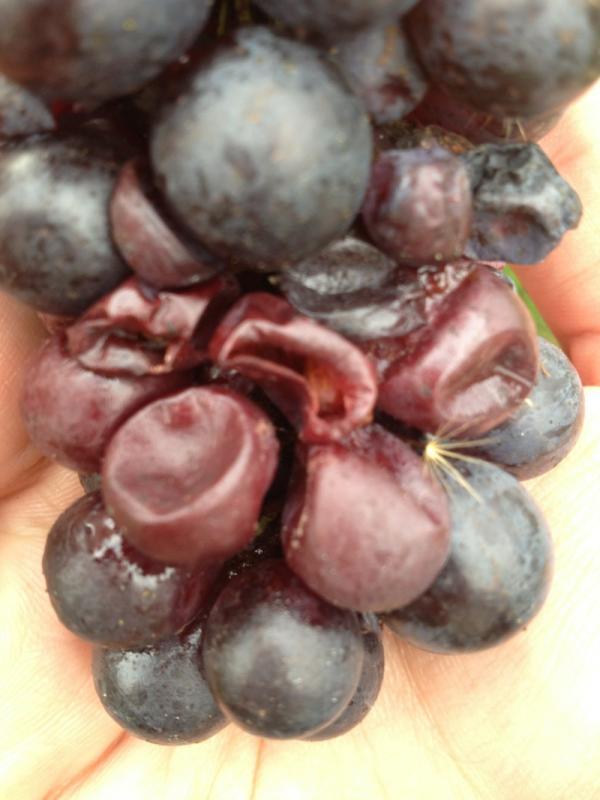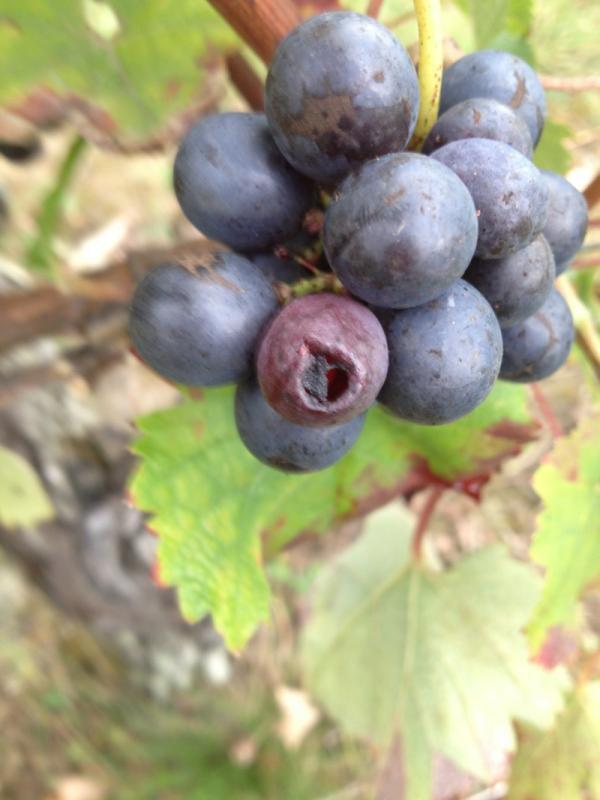 "It's crazy. Here we are a few days after our Pineau d'Aunis harvest, and you can easily spot the damaged grapes. When we were picking ours, you could barely see the stings and the only way to know was smelling the bunches to see if they stunk of vinegar. Good luck explaining that to the harvesters!"

Valérie was one of the last people in the area to harvest her Pineau d' Aunis, so this was a rare opportunity to see what the grapes look like after about a week after being stung. The worst is reports of suzukii bites began only TWO WEEKS before harvest, which many believed was going to be an abundant year after the very challenging 2012 and 2013 (I've heard some growers have lost up to 50% of their harvest because of the bug).

Still, not all hope was lost:

"The grapes that haven't been stung are ripe and in good shape. This is salvageable, but only if you hit the tank with sulfur immediately after cuvaison. Otherwise the vinegar yeasts, which are in full force, will take over."

Stories like this are stark reminders that the work of a vigneron is one of constant adaptation, and that dogmatic extremism -I'm specifically referring to sulfur use here- can only work in ideal conditions or states of complete mastery (Overnoy, Dard & Ribo and Massa Vecchia immediately come to mind). Many vignerons who traditionally do not sulfur during vinification felt obliged to do so this year, and I do not fault them for it. If they hadn't, I can't imagine what the juices would have ended up as. For Valérie, whose Pineau d'Aunis rosé is a big seller, you can understand why she'd be losing sleep over this.

On a brighter note, we then visited Valérie's 80+ year old Chenins, which were in tip-top shape and ready to make some bubbles.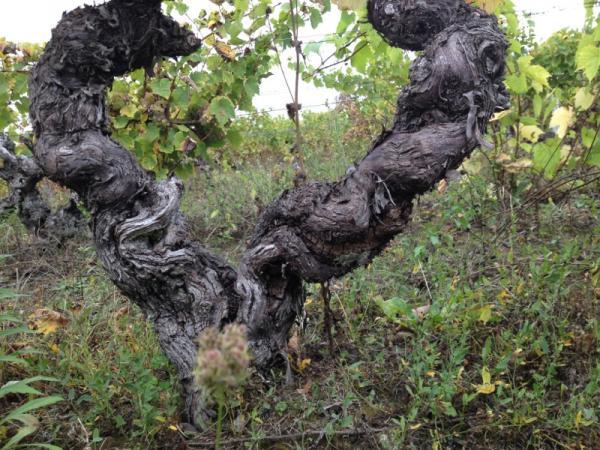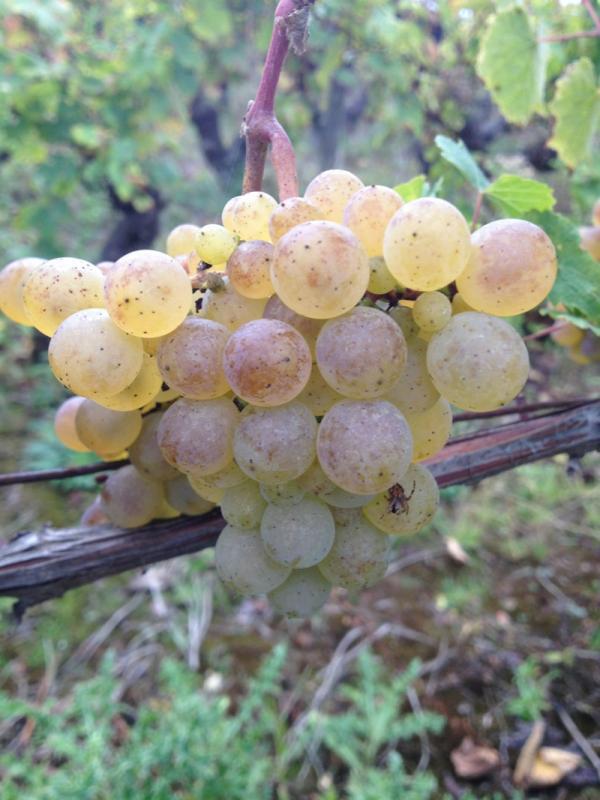 After a walk through the vines, we went to taste the juices in the cellar, which had a shockingly overpowering odor of reduction.

"It's intense right?"

These crazy concrete tanks that looked like submarines captured my imagination.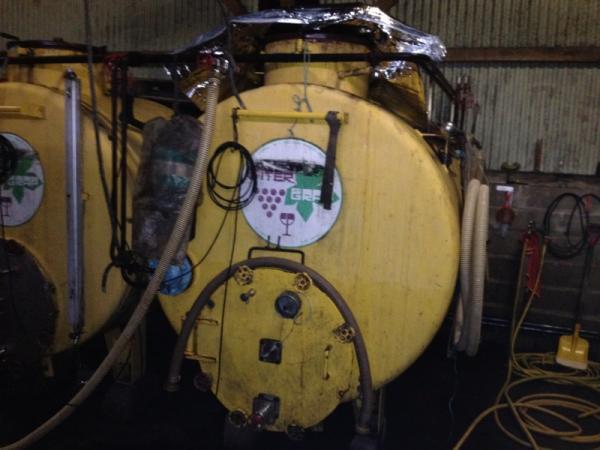 We tasted Sauvignon from an organic parcel, and Sauvignon Rose from one in conversion. We also tried some Gamay.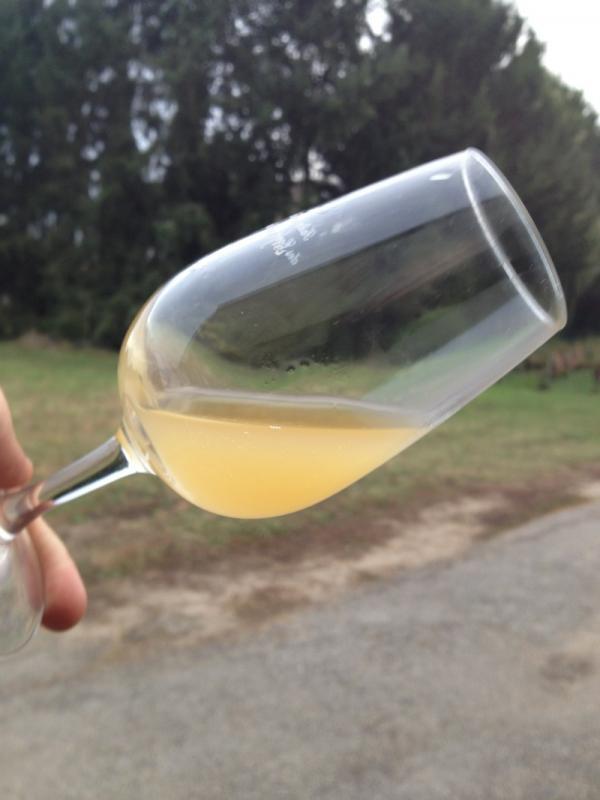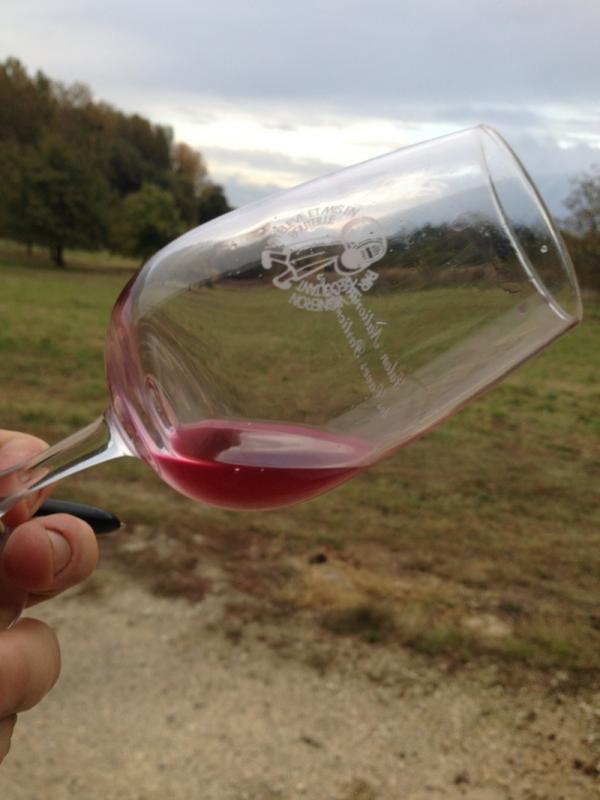 Outside, I admitted to Julien that tasting fermenting juice is really hard, and that I found it almost impossible to tell what was going on.

"Me too. But it's still fun to do!"